As much as we care for our face, body shouldn't be neglected! Certain parts of the body tends to get rough, flaky and dark due to the accumulation of dead skin and dirt.
To keep your body as supple and smooth as the face, it is essential to exfoliate and not let the dead skin build-up.
Exfoliation or scrubbing, at least once a week, removes the upper layer of dead skin cells, making it look fresh and glowing. It also helps in maintaining the ph balance and elasticity of the upper layer of skin by ensuring proper cell life.
Moreover, an exfoliating routine before waxing and shaving does away with dead cells and in-growth, delivering smoother skin.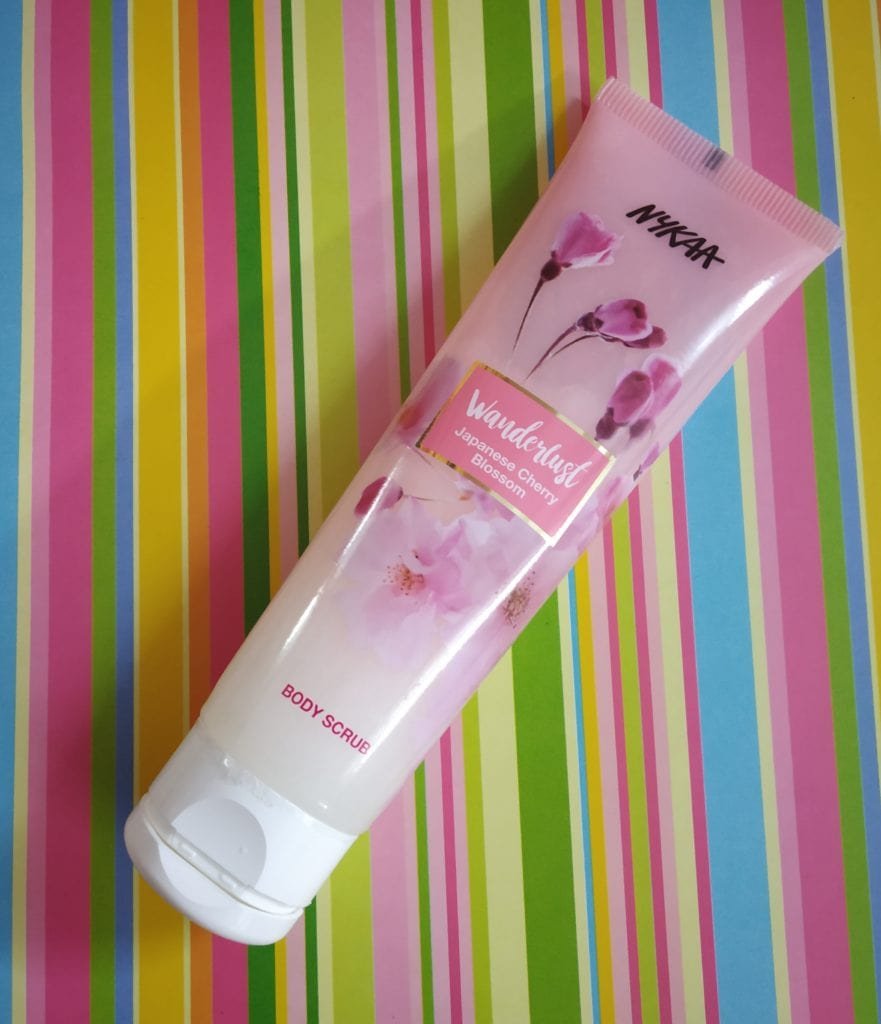 Sundays are for self-care :
I like to deep cleanse the body with a good smelling scrub under a hot shower. It cheers up my senses by relaxing the body. In this post, I am going to talk about my recent favourite- Nykaa Wanderlust Japanese Cherry Blossom Body Scrub. Nykaa has launched it's body care range which includes wash, scrub, lotion, butter, milk and mist.
Packaging:
It comes in a sleek tube with beautiful ombre pattern and cherry blossoms printed over it. The tube bears all the necessary information about the product on its back side . The flip top cap makes it convenient and travel friendly.
Availability:
Available online at: Nykaa Wanderlust Japanese Cherry Blossom Body Scrub
Price :
Rs. 350/- for 150gm
Ingredients :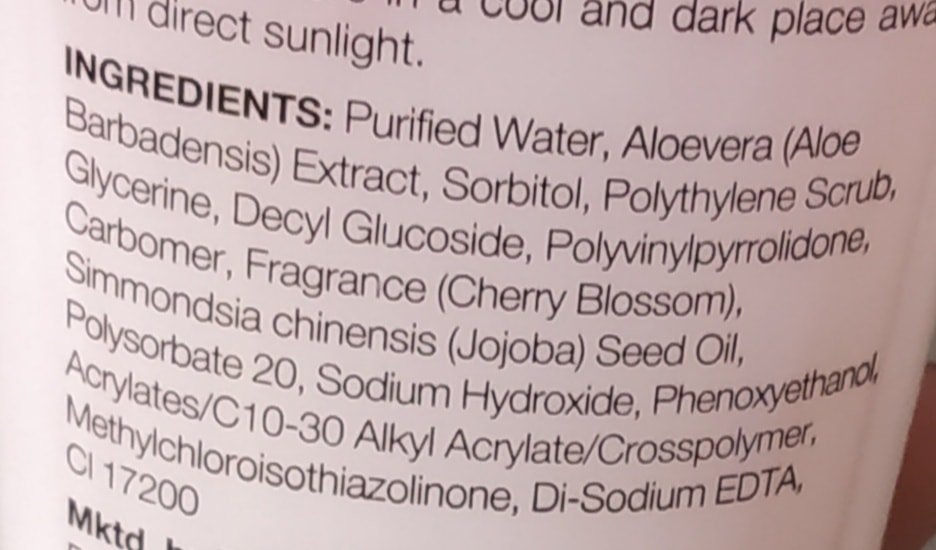 Consistency:
The scrub is in gel form and the micro beads glides easily on the moist skin, granules are mild so they are perfect for everyday use as well. The scrub, on being rubbed, transforms into rich and thick lather that gently exfoliates the skin and makes it look glowing and plumped. I focus on my knuckles and knees and exfoliate them nicely. It gives a nice shine.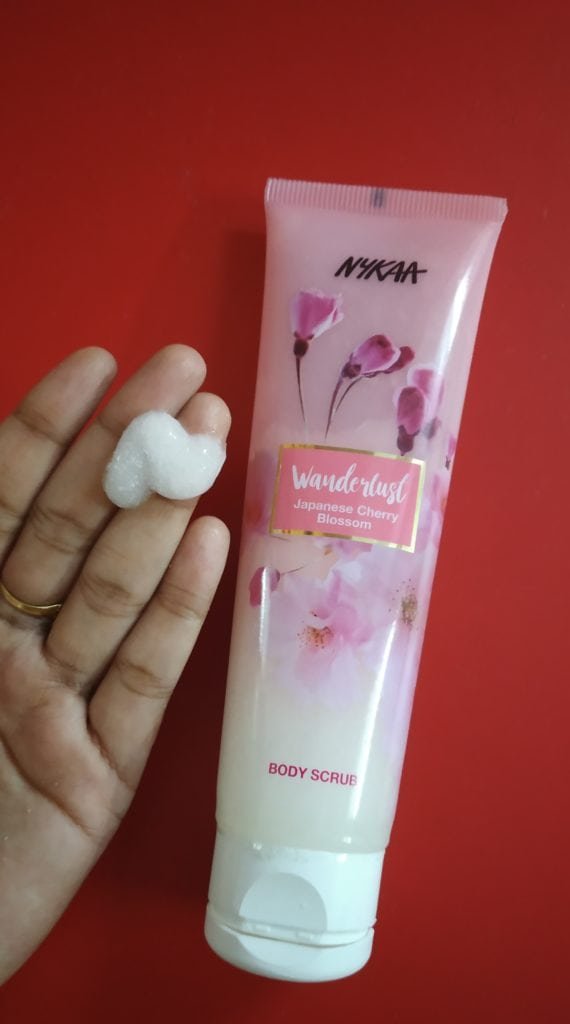 Features :
The ingredients has aloe vera that nourishes the skin and Jojoba oil that soothes dry skin and retains moisture even after the bath. The entire range has this sweet cherry blossom scent, which is pleasantly mild and not over powering. The product leaves a relaxing fragrance in the bathroom. I try using the scrub before bedtime as it de-stresses the body and promotes better sleep.
Directions for use:
Use on damp skin, massage all over for a few minutes and rinse. Avoid contact with eyes.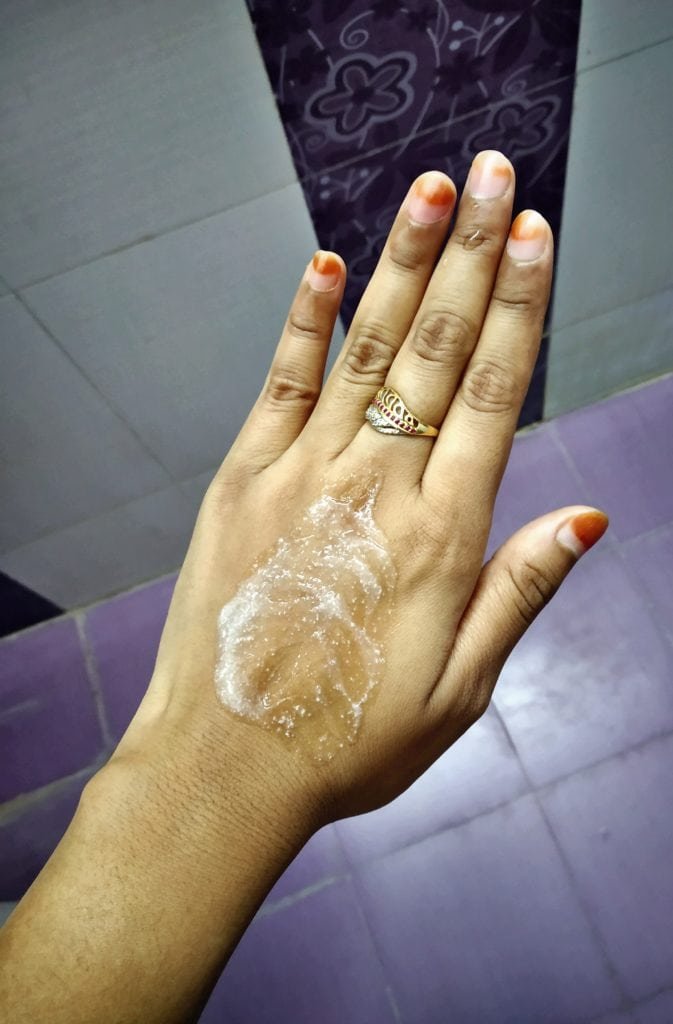 Result :
My skin felt fresher and cleaner after one use.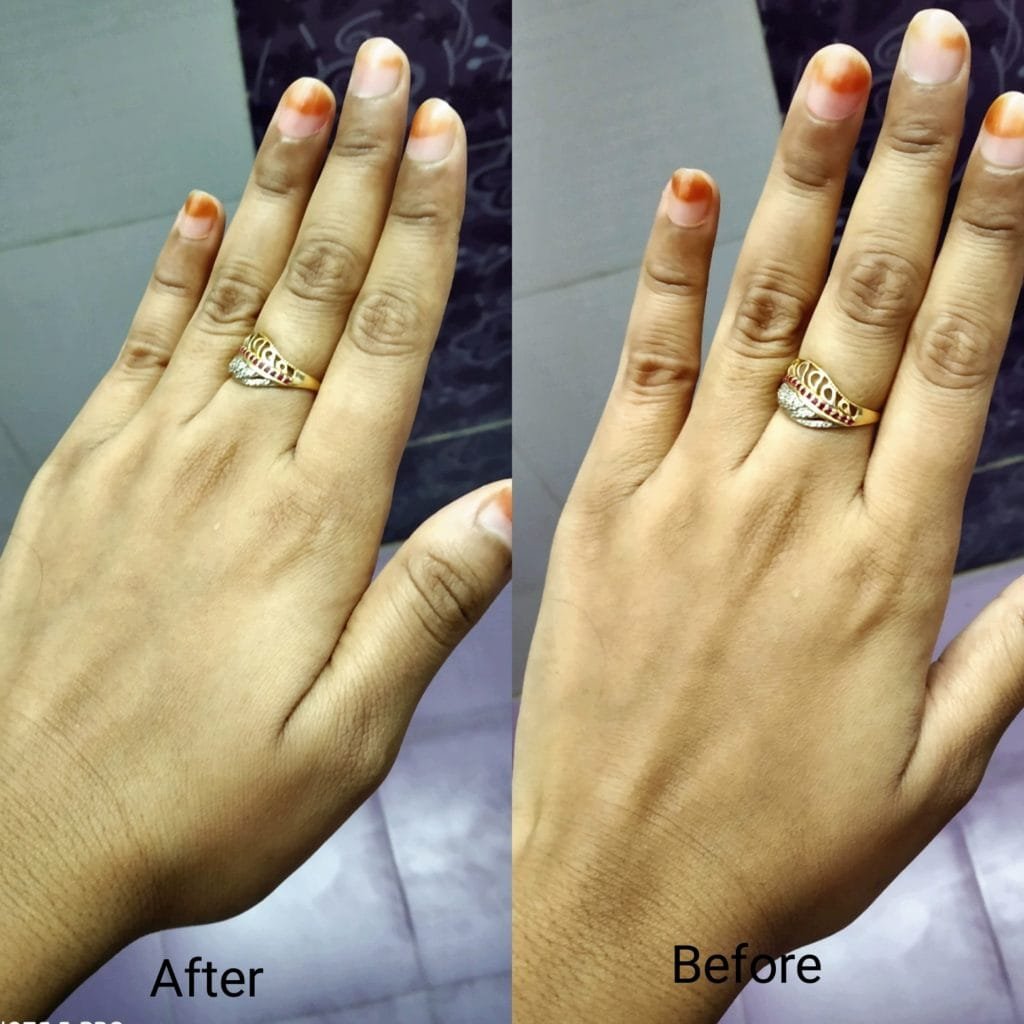 Pros:
☑️ Vegan
☑️ Cruelty Free
☑️ Parabean and SLS Free
Cons:
✖️ Not for those who prefer intense body exfoliation with hard granules.
Also Read : MY ACNE STORY | SEBAMED CLEAR FACE CLEANSING FOAM REVIEW