Hello, there lovely ladies! This is my first blog post ever at Salon Guru India and I am here to review the St. Botanica Moroccan Argan Shampoo.
I have been using this shampoo for the last eight months and it is almost over. So grab your cuppa and let's start rolling with the review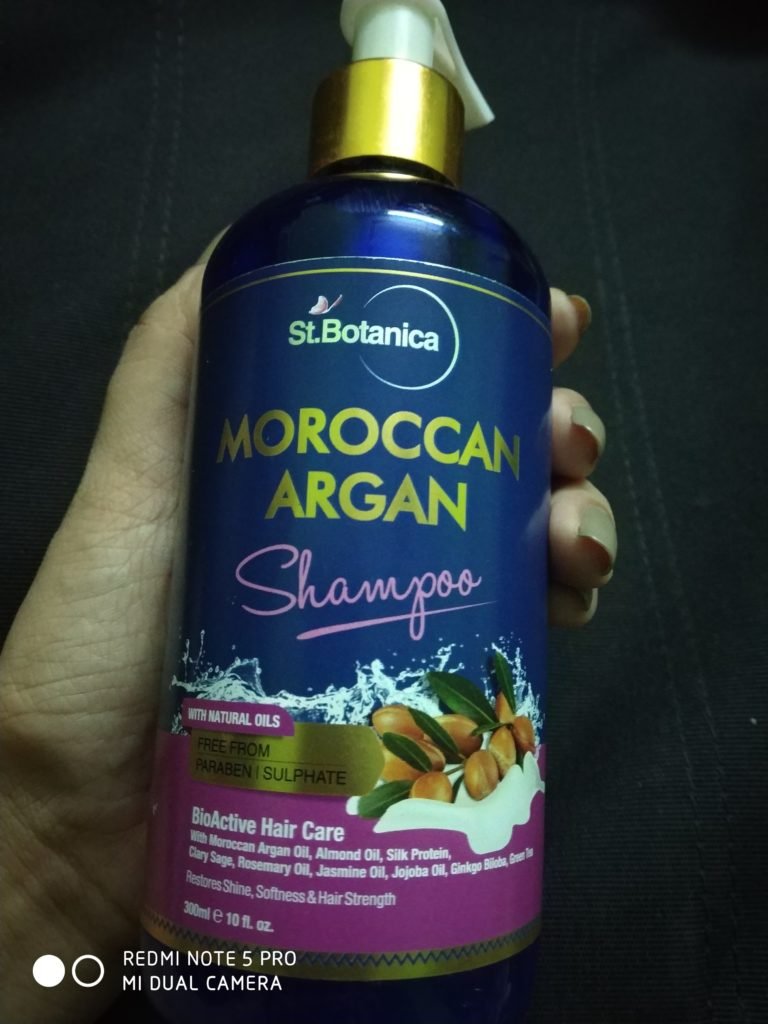 Price:
INR 599 for 300 ml
Availability :
Packaging:
This product comes is a blue plastic bottle completely recyclable ( Yaays ) with a hardy, leak proof, lock enable pump dispenser.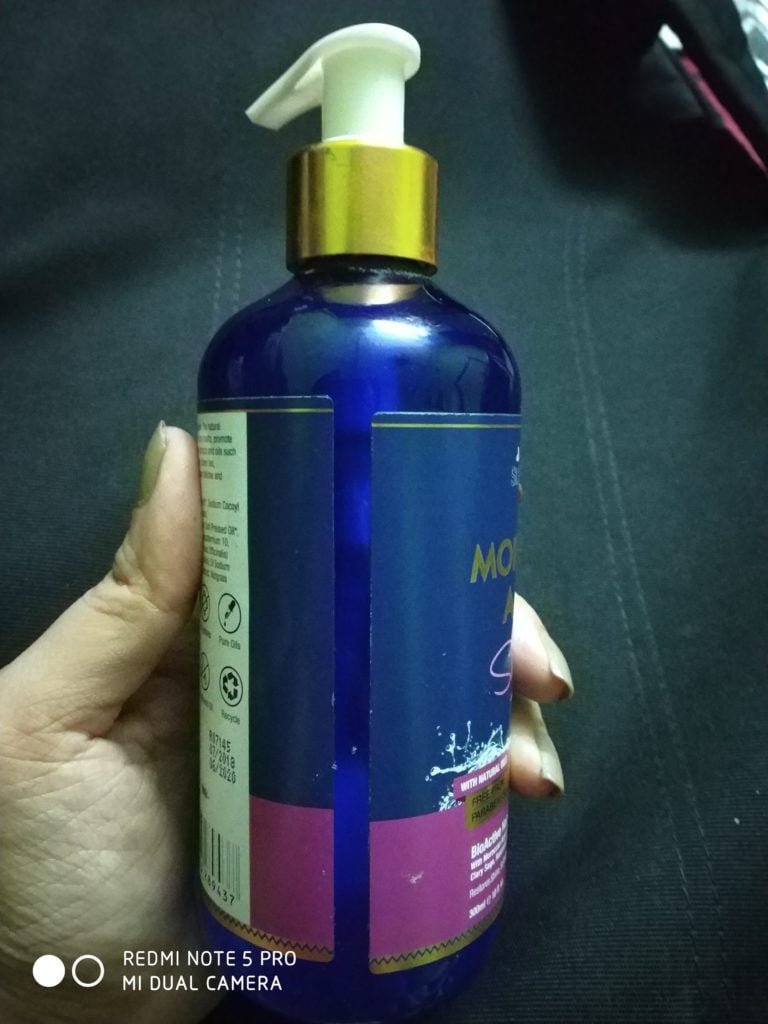 Ingredients: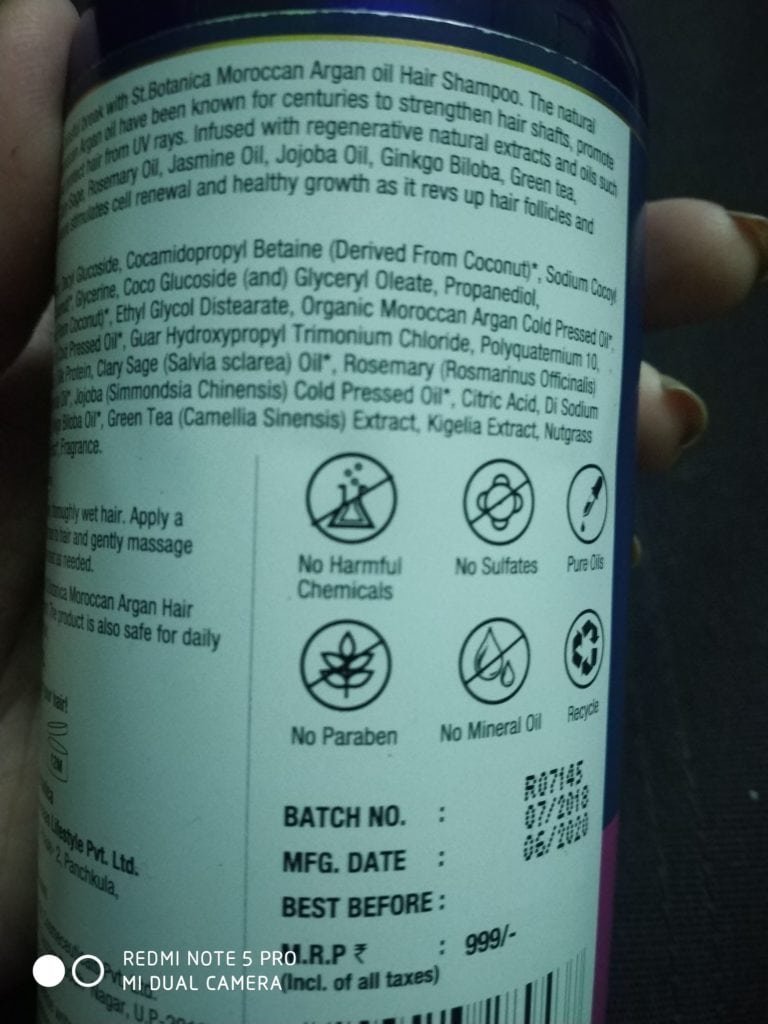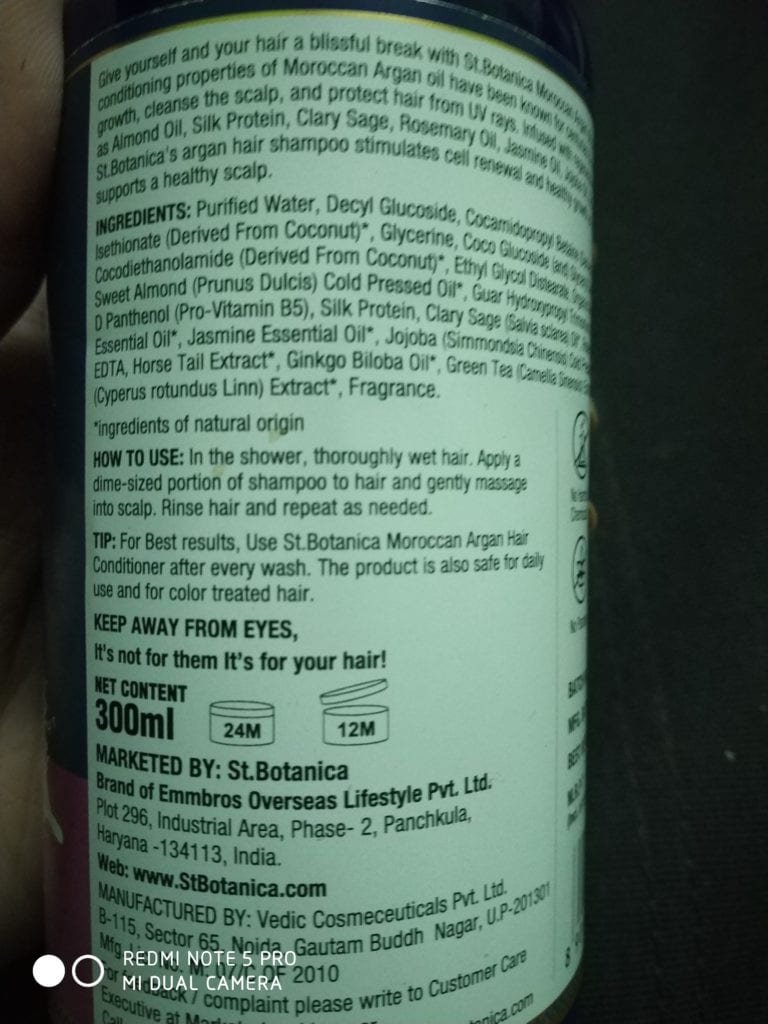 What The Product Claims To Do:
The product claims to restore shine, softness, and hair strength. The packaging says " Give yourself and your hair a blissful break with St. Botanical Moroccan Argan Oil Hair Shampoo. The natural conditioning properties of Moroccan Argan Oil have been known for centuries to strengthen hair shafts, promote growth, cleanse the scalp, and protect hair from UV rays.
It is said to be infused with regenerative natural extracts and oils such as Moroccan Argan oil, almond oil, silk proteins, clary sage, rosemary oil, jasmine oil, jojoba oil, ginko biloba and green tea.
St. Botanica Moroccan Argan Shampoo stimulates cell renewal and healthy growth as it revs up hair follicles and supports a healthy scalp.
It also claims to be free of paraben, sulfate, harmful chemicals, mineral oil and contains only 'pure oils and ingredients of natural origin'.
My Experience With It:
Hair type : Chemically straightened, brittle, and extremely dry at ends! Though, my scalp is oily with an occasional bout of dandruff.
This shampoo did a good job of cleansing my oily scalp without drying my already dead dry ends. I would still need a mask/conditioner post shampoo and a serum to tame my mane in distress.
One wash is enough to clean all the dirt, grime and oil as it lathers well. But if you have heavily oiled hair you may need to repeat 2 times to get squeaky clean tresses. The best thing it doesn't dry out the hair.
Although it won't do anything for dandruff ( nor does it claim to), it will, however, provide strength to your hair with regular usage.
For hair fall, do not expect miracles! As a fact, no shampoo can help you with hair fall, which can only be cured with diet, medicines and a good oiling regime. I made my mom and dad use it as well. And they loved it. My mom loved how it did not dry and tangled her hair. She could run a comb through her hair without any major hair fall. She said she loved the silky texture. Although this shampoo is neither makes hair high on shine nor on the volume.
And it will last you a long time. I have almost waist-length hair and it lasts me for a good 8 months while using twice a week.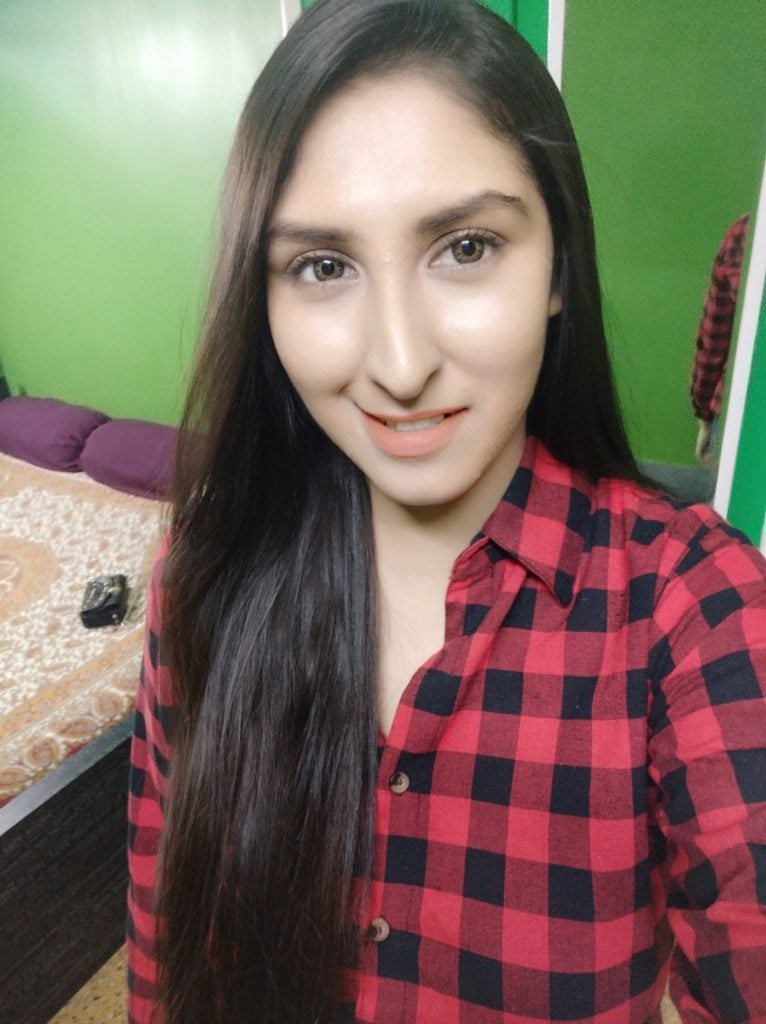 Pros :
A paraben, sulfate, chloride, mineral oil-free shampoo.
It contains wonderful moisturizing ingredients like argan oil, almond oil that is rich in Vitamin E. Contains silk proteins that make hair smooth and soft besides other hair-friendly ingredients like clary sage, rosemary oil, jasmine, jojoba oil, and green tea.
Super duper amazing for chemically treated hair.
Cleanses hair amazingly.
Does not dry out hair, hence, does not cause hair fall due to dryness and tangles.
Does strengthen the hair over prolonged usage.
Easily available online. Smells amazing, but not overpowering.
Lasts really long. Mine lasted around 8+ months.
Does 95% as it claims.
Cons :
Slightly expensive. INR 599 for 300 ml. However it is always on discount in Amazon, Flipkart and sometimes on Nykaa and Flipkart. ( I got it for INR 499 on Amazon flash sale. Look for such sale and stock it up.)
Does not promote hair growth as it claims.
Whether it gives UV protection, you just cannot fathom and assess.
Procuring offline is a Herculean task. Available only online.
Also read : Wow Apple Cider Vinegar Shampoo Review