Hello pretty ladies! Today, I will be reviewing my all-time favorite HG cleanser for acne-prone skin, SEBAMED CLEAR FACE CLEANSING FOAM. It's a miraculous product and I swear by it. Read on to know why!
PRICE:
INR 580 for 150 ML, INR 322 for 50 ML.
AVAILABILITY :
Follow the below links for special discounts :
Amazon : Sebamed Clear Face Foam
Flipkart : Sebamed Clear Face Foam Face Wash
SKIN TYPE :
Oily, Acne, Blemish, Blackhead Prone
They say 'love hurts'! Ever had a terrible breakout before an important day? That's the most painful!
I, too, have been through a terrible inflare of jawline breakouts or cystic acne due to hormonal imbalance. Thanks to consuming dairy every day and gorging on Oreos, chips, and fried, processed foods like a hungry monster.
So this happened last year, September end, just before the pujas.
Now, we Bengalis await Durga Puja throughout the year as our lives depend on it. Imagine the misery I went through with a jawline filled with nasty, inflamed, red cystic acne, not painful but definitely itchy and sensitive. That too before the festivities.
And don't be fooled by those Instagram tutorials, these dreadful bumps can not be concealed under the makeup. Infact, the unevenly settled foundation makes the skin appear awful. Also, makeup products clog the already sebum and puss-filled pores and acne, worsening them even more.
I tried everything, right from home remedies to expensive skincare brands. It sparingly helped me but didn't bring about any remarkable change. Looking for products to cure the severe, I came across a product named Sebamed Clear Face Cleansing Foam.
WHAT IT CLAIMS :
Being a cleansing foam for acne-prone skin, it combats pimples, blackheads, and skin impurities. Patented active ingredient Montaline C40 gently deep cleanses the pores and counteracts the formation of new pimples. Panthenol soothes, regenerates the skin and improves complexion.
Free of soap and alkali, it has a pH value of 5.5 that ensures gentle yet effective cleansing to remove excess sebum, desquamation, and dirt particles.
INGREDIENTS :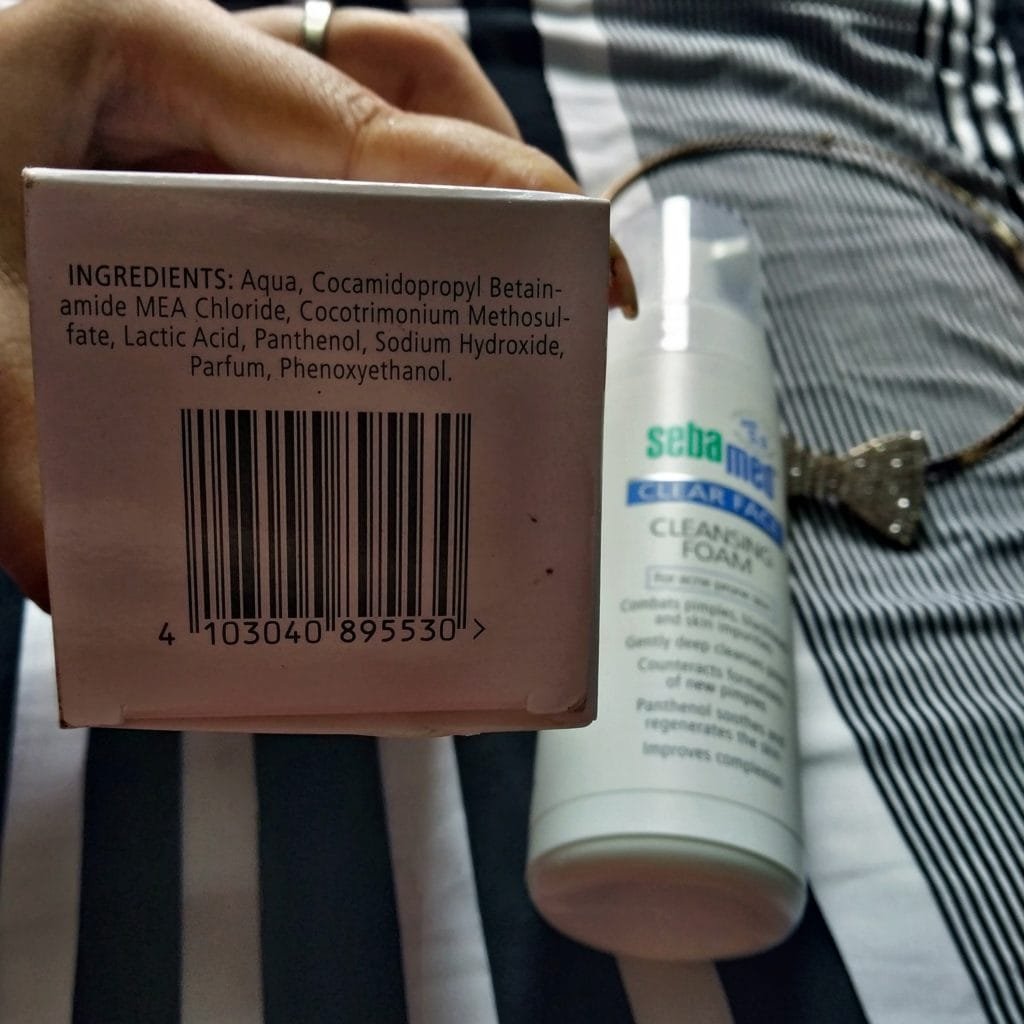 TEXTURE AND FRAGRANCE:
This face wash is in watery foam-like consistency. Upon pumping the bottle, the white and super light mousse comes out. It has a mild, soothing, baby product kind of smell.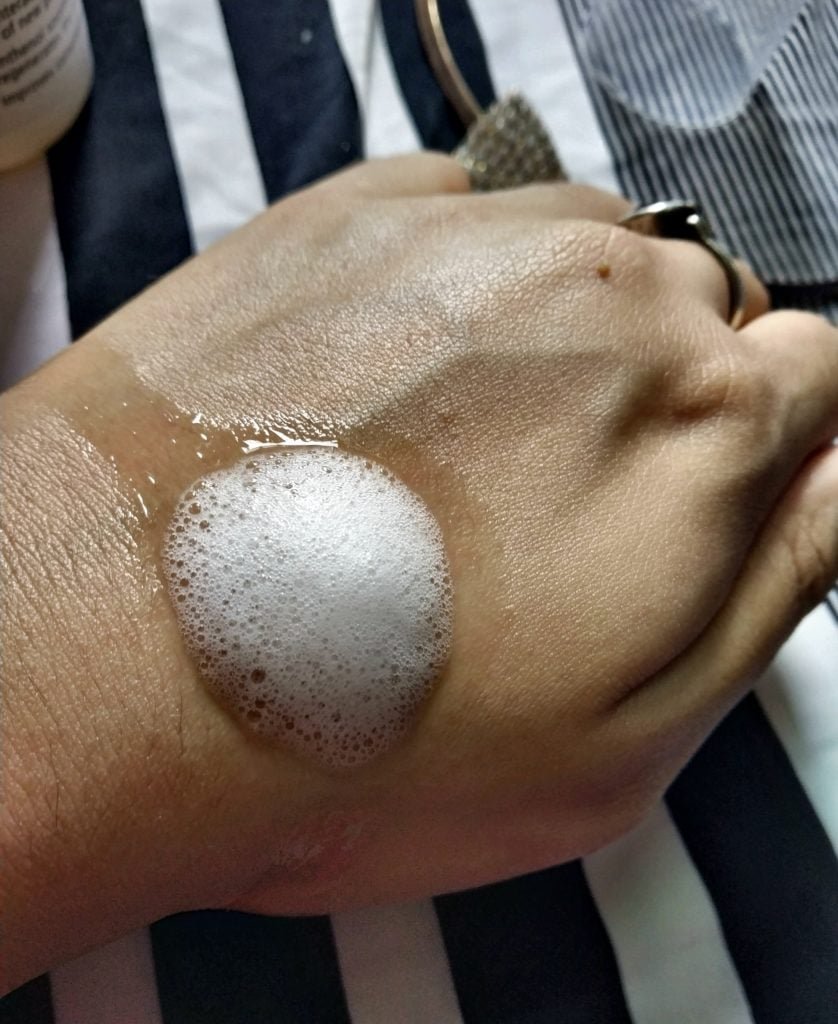 PACKAGING :
The product comes in a white carton package with all the descriptions, ingredients, directions clearly written. Upon unpacking you will find a sturdy white, opaque bottle with a pump dispenser and a cap for hygiene purpose. The bottle is sturdy, leak-proof, and travel friendly. The bottle also comes with a leaflet educating about Sebamed and it's inbuilt skincare regime.
DIRECTIONS FOR USE :
Use the cleansing foam mornings and evenings. Dispense foam into the hand and massage it gently into the skin, avoiding the eye area. Rinse off immediately after application, extend the leave-in time gradually upto 3 minutes if your skin tolerates and does not dry out.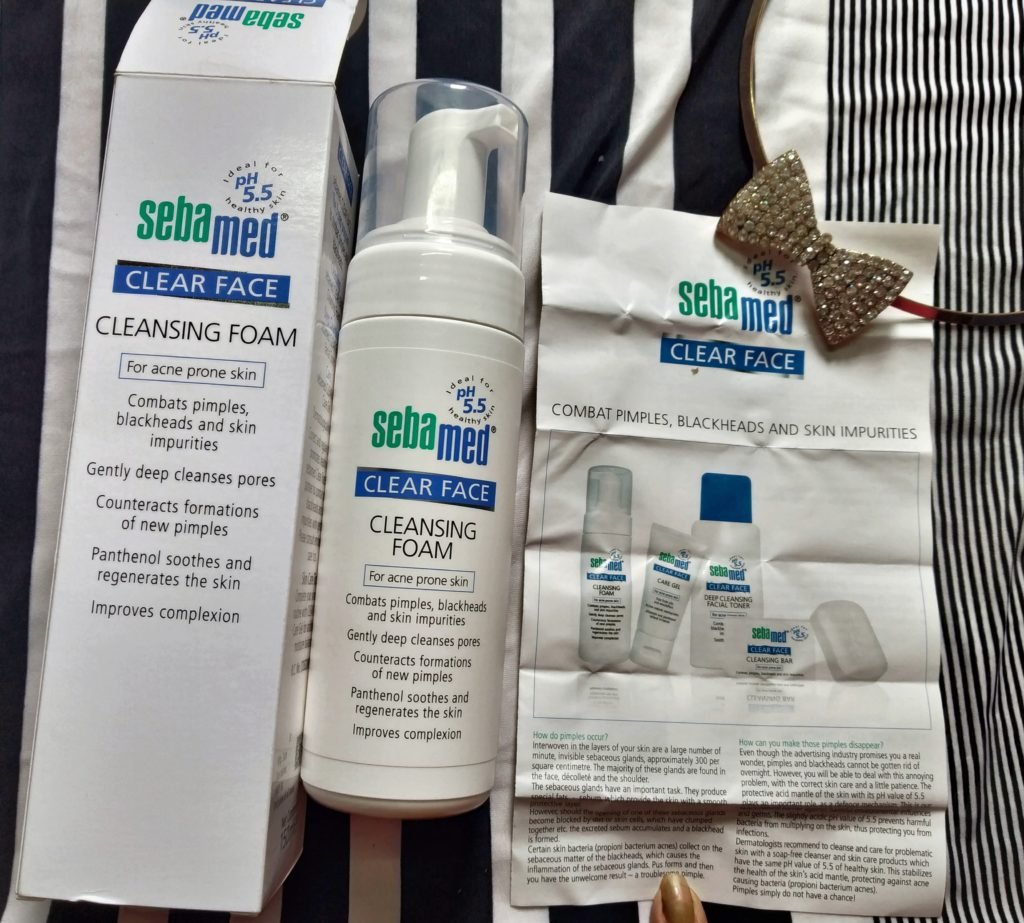 MY EXPERIENCE WITH SEBAMED CLEAR FACE CLEANSING FOAM :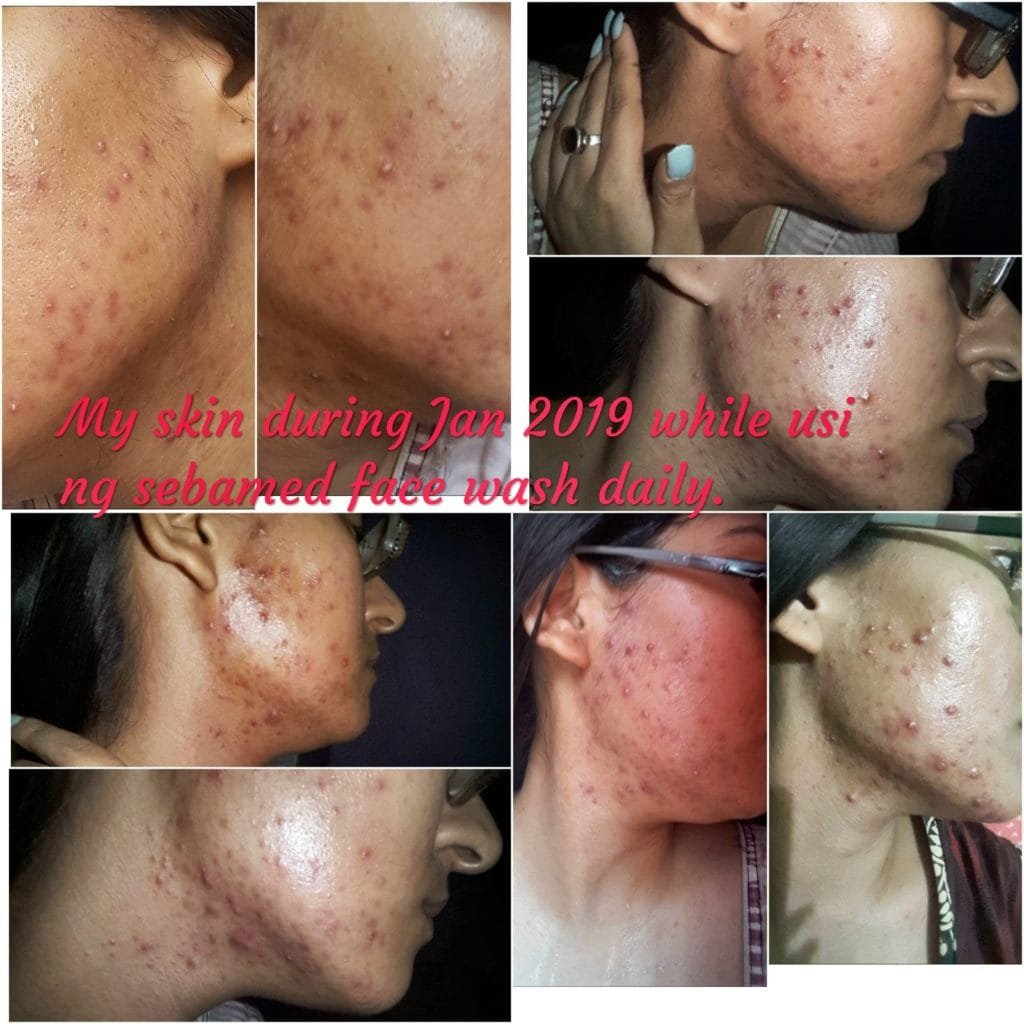 It is the ultimate product for me that cleared out my awful acne. I can hardly think of my night time regime without this HG cleanser. It's mild so it won't remove even the slightest of the makeup. I double cleanse my face firstly with coconut oil and then with micellar water or a DIY make up cleanser.
I begin with massaging coconut oil for a minute, then wipe out with a cotton pad dipped in micellar water or a DIY makeup cleanser.
Then comes a generous pump of this face wash on moist skin ( face and neck ). Leave it for 2-3 mins and wash it off with water. On days when I am breaking out, I apply it twice a day for 3 mins while concentrating on the breakouts like a spot treatment too. On normal days, I stick to using only at night. It may dry out your skin a wee bit, ever so slightly, if you skip on moisturizing.
It controls my acne, kills all the zit causing germs at the root, and cures giant cysts on using for a few days.
It also helped in control the formation of blackheads and promoted healthy clear skin by giving a squeaky clean finish without sucking out excess oil from the face.
I'm in love with this cleanser. A must-have during summers and monsoons. If you are having moderate to minor breakouts, It will clear your skin within a week. For anything very serious, give it a month's time to see dramatic and effective results.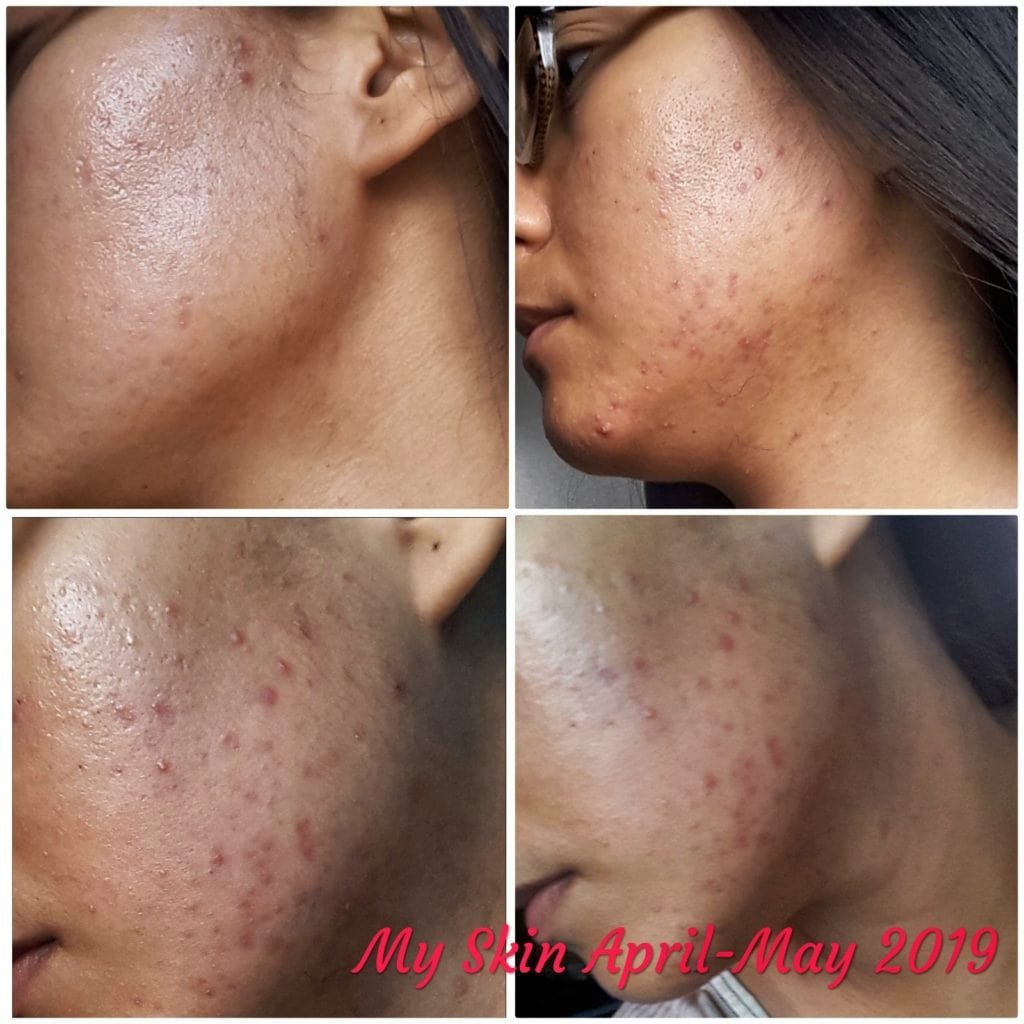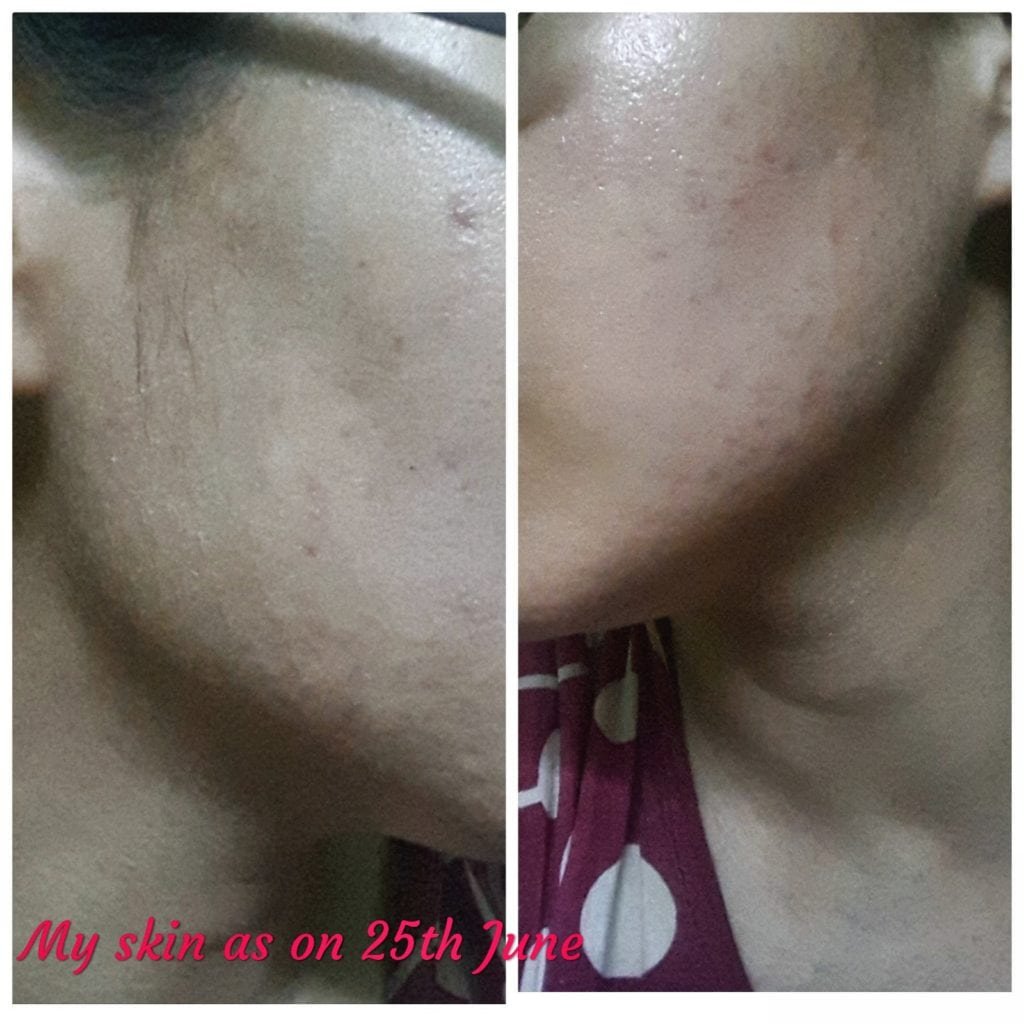 I have been using it since January 2019, and I have been impressed. Not only my acne has cured completely, but the frequency of breakouts has also reduced significantly. Ofcourse, my diet also had a role to play in it. I rarely breakout now, even during my periods, I have noticed a reduction in the occurrence of the zits. I now have some remnants spots and textures to deal with only.
PROS :
• Worth every penny. Does what it claims, cleanses the skin and pores gently and effectively.
• Combats and prevents new acne formation.
• Can be used as a spot treatment on pimples while cleansing.
• Reduces blackheads too.
• Paraben, soap, alkali-free.
• Ph balancing properties, very crucial for a well-balanced skin.
• Does not dry out skin or leaves it stretchy.
• Dermatologically tested. Safe for sensitive skin.
• Does helps to achieve supple glowing skin.
• Yet to find a cleanser as effective as for my acne-prone skin.
• Good sturdy packaging.
CONS :
• Slightly expensive for the quantity.
• Does not remove makeup.
• Does not help to 'improve complexion' as per the claims.
• Available only on Nykaa and Amazon. Limited offline availability. It might be available only at select pharmacies.
WILL I RECOMMEND IT? :
Yes, the results are for everyone to see. Go get your hands on it, if you are suffering from acne. You won't be disappointed, I assure you.
Also read : Dermafique Acne Avert Cleansing Mousse Review