German based Sugar Cosmetics recently was launched in India. For now, they have introduced their crayon lip colors, eyeliner and kajal. Other products including lip glosses will follow soon. Sugar has introduced lip crayons in four shades -Scarlett O'Hara (Red), Poison Ivy (Wine), Mary Poppins (Fuchsia) and Holly Golightly (Nude).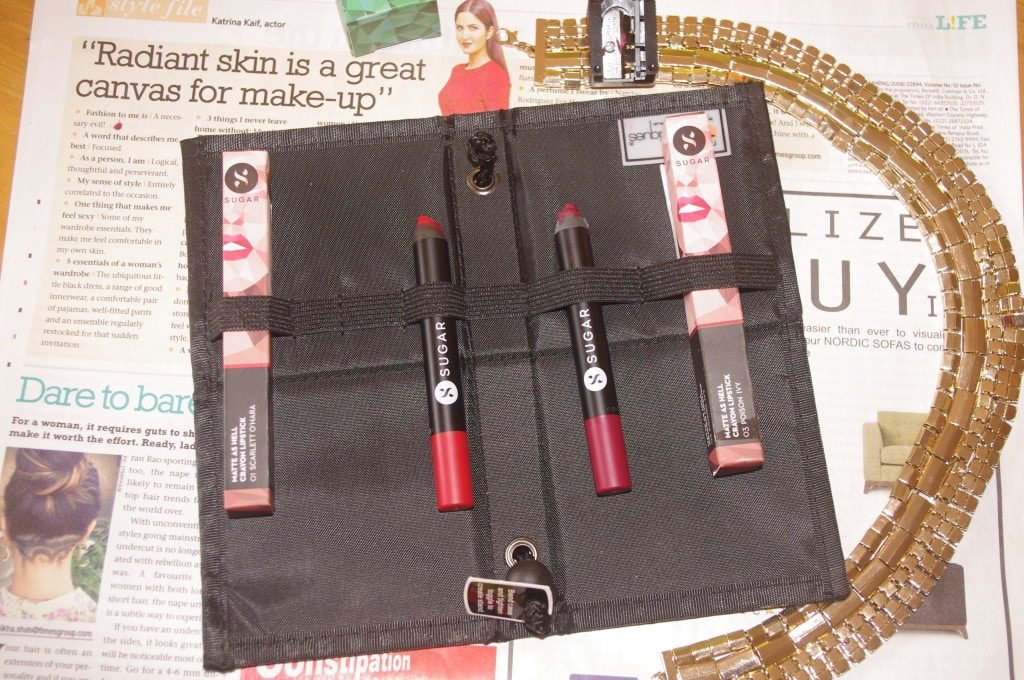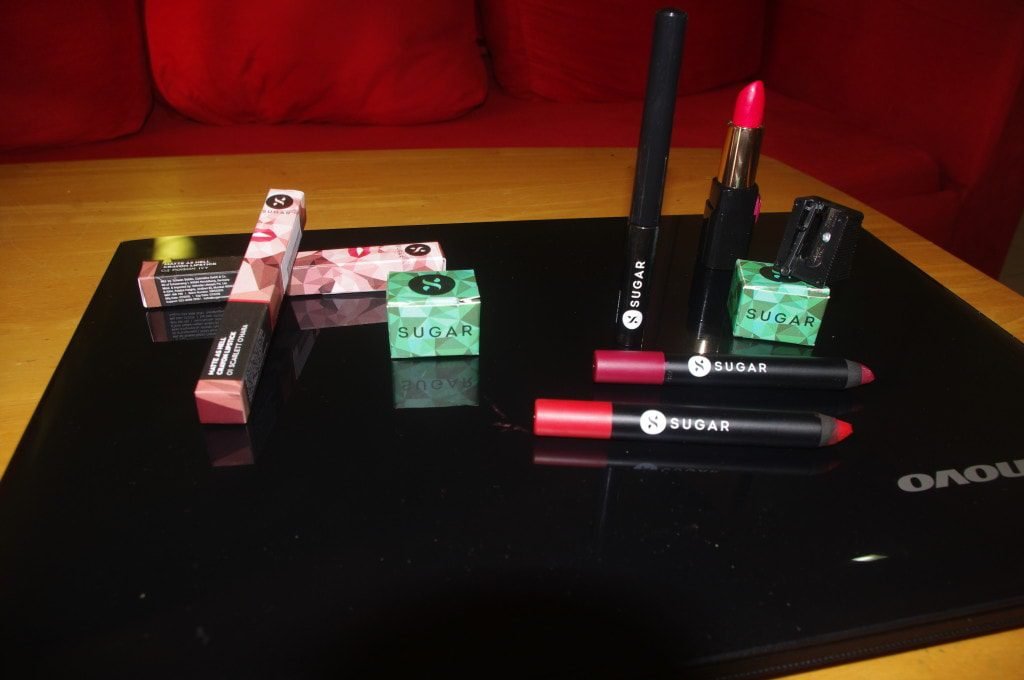 I ordered two shades online and here's my Sugar Cosmetics Matte As Hell Crayon Lipstick 01 Scarlett O'Hara and 03 Poison Ivy –Review.
You can also read the review of Sugar's Eye Told You So! 01 Black Swan Eyeliner here.
Price: 
INR 799 for 2.8 gm
Availability:
Available Online : Amazon
Product description:
The lip crayons come in sleek fuss free black sticks. It is very handy and is provided with a sharpener. Made in Germany, the lip crayon is wax-based and free from mineral oil, parabens, paraffin and animal derived components.
Ingredients: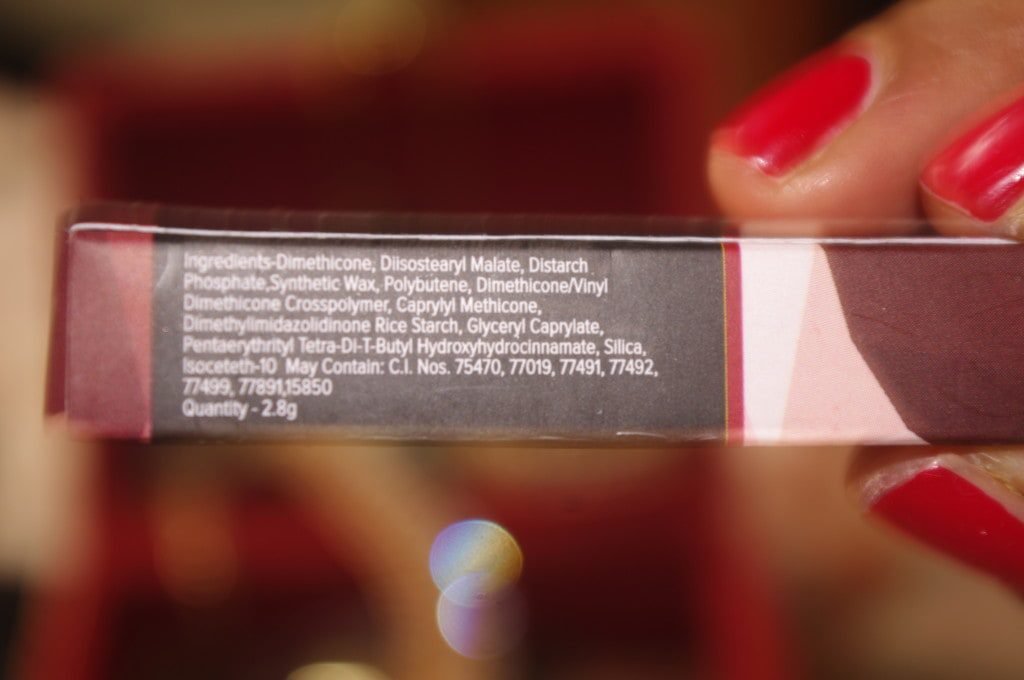 What it claims:
It is super pigmented and long lasting that doesn't require frequent touch-ups. The crayons have creamy consistency that eventually settle in silky matte finish and provide high coverage. The product is dermatologically tested and is 100 percent safe (taken from the company's website).
My Experience
For me it was love at first sight with these crayons. Especially, Scarlett O'Hara is a celestial hue! Deep classic Hollywood red! I have multiple reds in my collection but nothing like this beauty. It brightens up my face without any other makeup application and will go beautifully on all Indian and brown skin tones. Poison Ivy too is a gorgeous plum/wine shade ideal for fall, winter looks and formal events. It is warm in nature and complements my skin.
The crayon's consistency is very creamy and nourishing. Unless you have extremely chapped lips, a balm wouldn't be required. Unlike matt lipsticks, this doesn't parch the lips out. The crayons have a satin like formulation and glide as a dream over lips. They do settle into a matte finish and provide full coverage.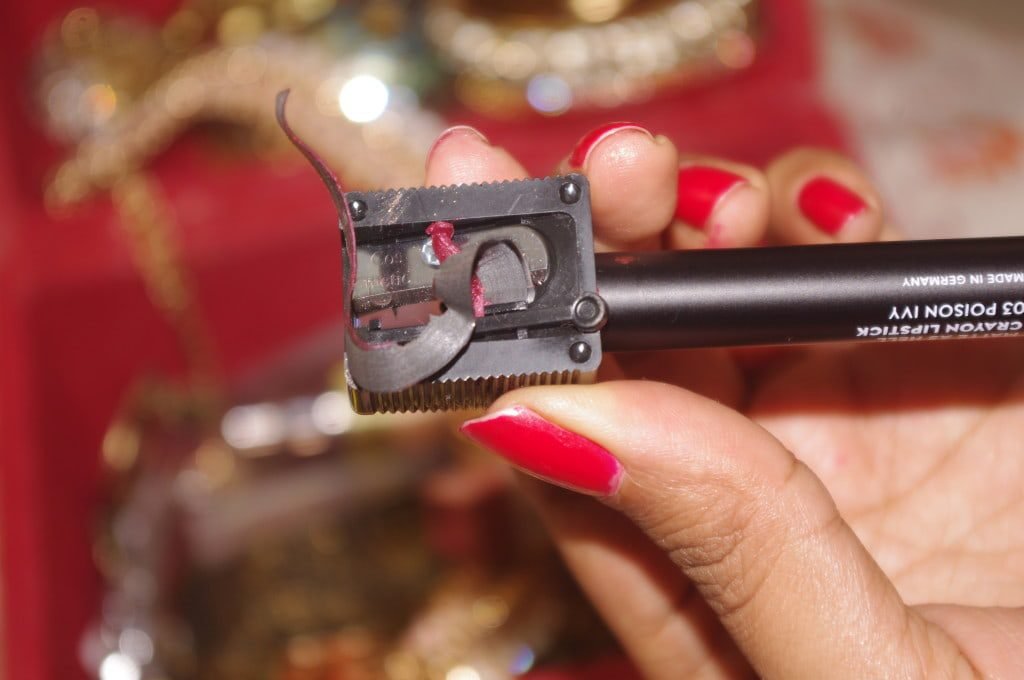 I applied them with a foundation/concealer beneath and the colour lasted for almost 8-9 hours, surviving snacks, beverages and multiple selfie pouts. LOL.
Without any base, they last for nothing less than 6 hours. The colour is transferable yet ligers on and leave a deep stain. I wore it for a dinner date and returned home with the lipcolour still as bright, despite a full 5 course meal. The products are fragrance free and have a shelf life of 3 years. I, however, felt that sharpening led to a lot of product wastage. I also broke the tip while sharpening once. Wish it had a twisting stick.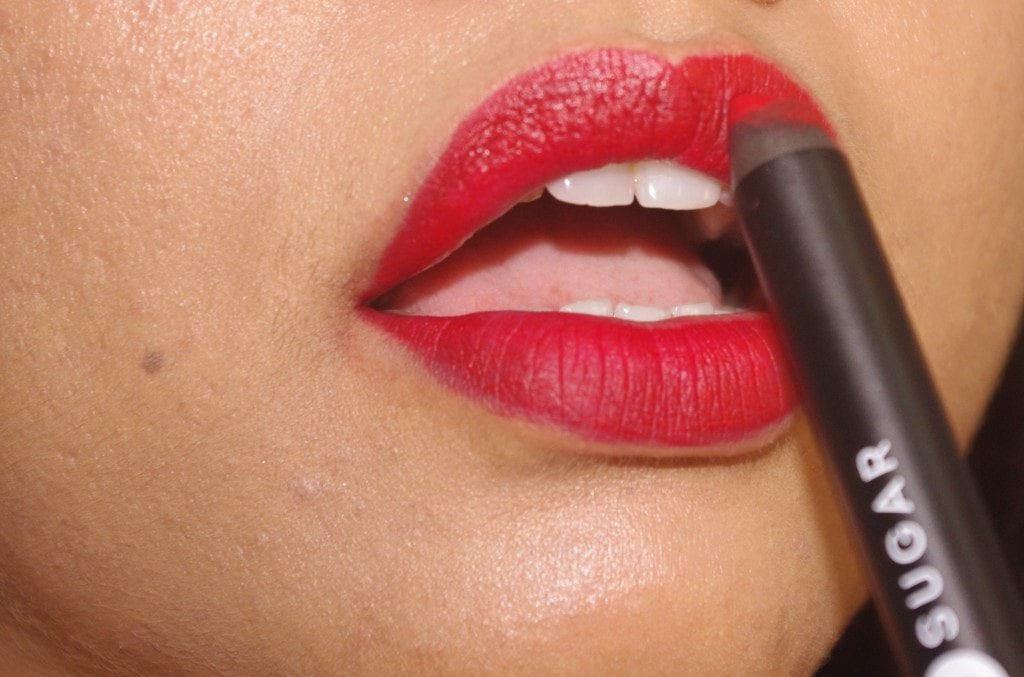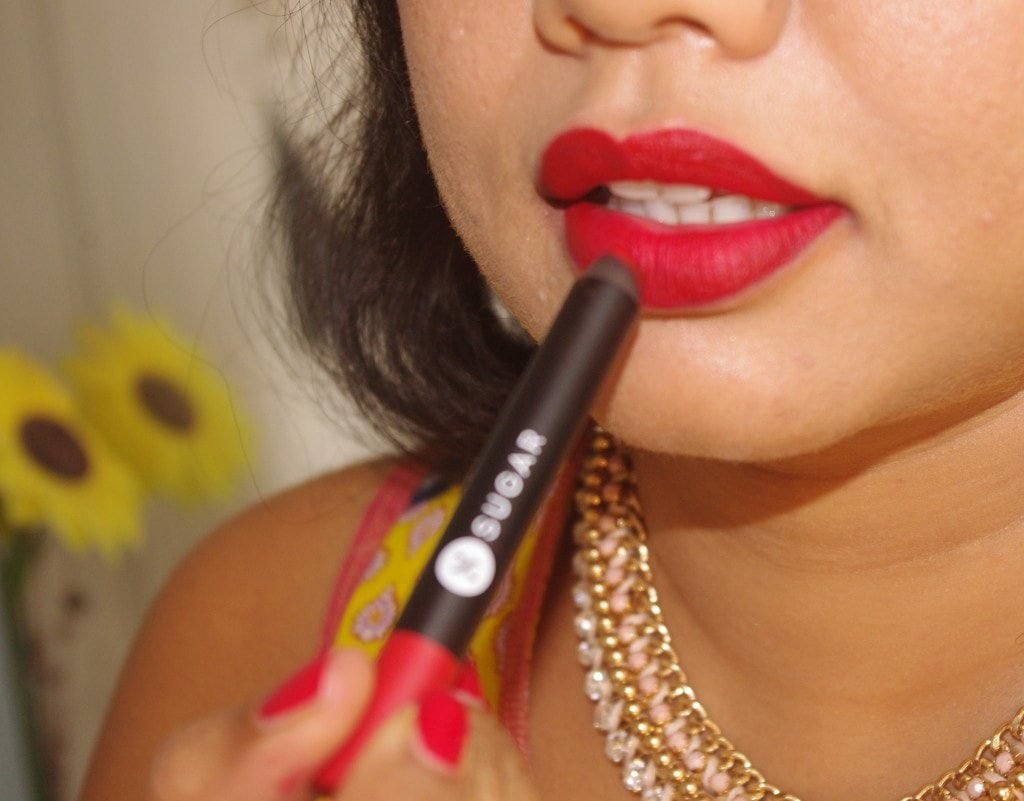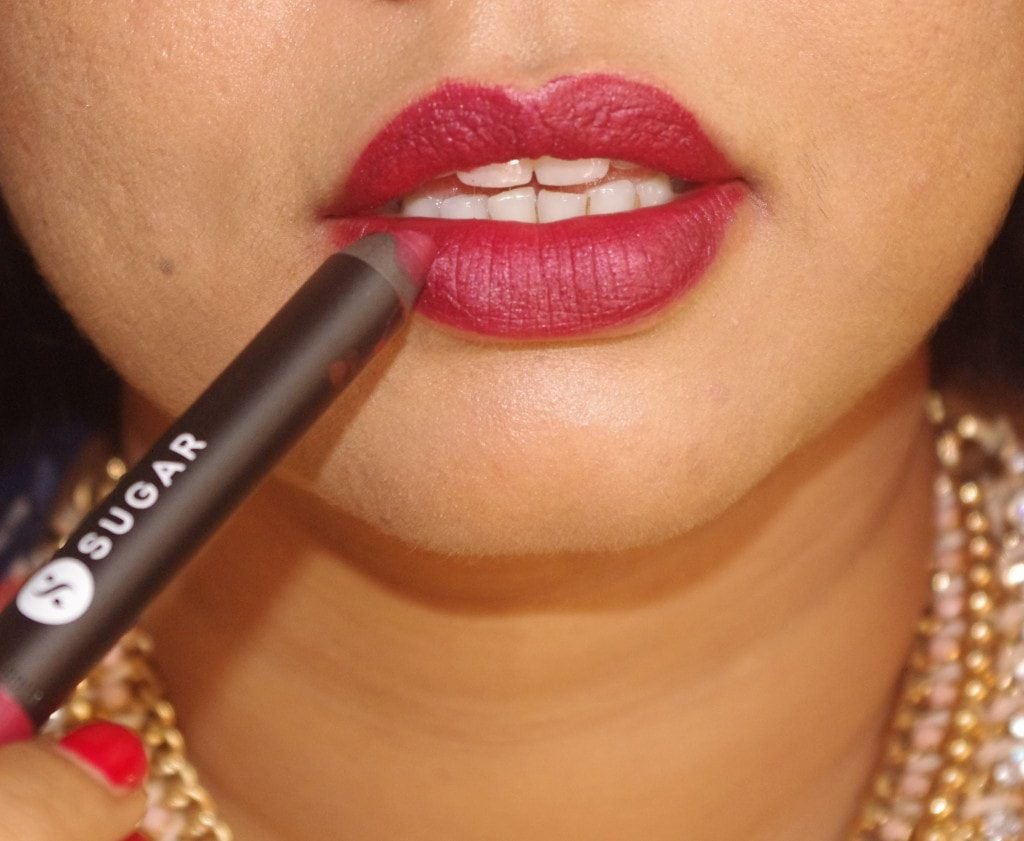 How to apply?
Exfoliate your lips and moisturize thoroughly. Flake free and hydrated lips lay the foundation for matte lipsticks to look picture perfect. Draw the edge of your lips with a matching pencil and fill in the crayon lipstick carefully. For evenings and longer sustainability, a lip primer or a concealer (the old school trick) is recommended.
Hits:
Totally lives up to all its claims.
Deeply pigmented, full coverage, matte finish
Satin like formulation, creamy and moisturizing
Long lasting
Very handy and sleek
Free of Parabens and animal derived ingredients.
Misses:
I wish I didn't have to sharpen it. It is messy and wastes the product.
A bit pricey for a crayon.
Salon Guru India Rating: 4.5/5
Final Verdict:
These crayons are a must have. Keeping aside their rich matte finish, the durability and satin like appearance of the lipcolours are amazing.
Also Read : SUGAR COSMETICS- IT'S A POUT TIME VIVID LIPSTICK Review