I have always believed in investing in a good night cream. Post a certain age, your night time beauty routine can make or break your skin. After braving a stressful day at office, sun and pollution, our skin relaxes and repairs at night. It deserves optimum nourishment and rest at that time.
No wonder, I tried several night creams, oils and serums once I crossed 25! For the last six months, I was pretty happy with my Ponds Age Miracle Night Cream, though, craved to experiment with a new product. While visiting the Kama Ayurveda store recently, I picked up their much-hyped night cream. So, here is my Kama Ayurveda Rejuvenating and Brightening Night Cream Review.
Price:
INR 1650 for 50 gm
Availability:
Available online : Amazon
Ingredients: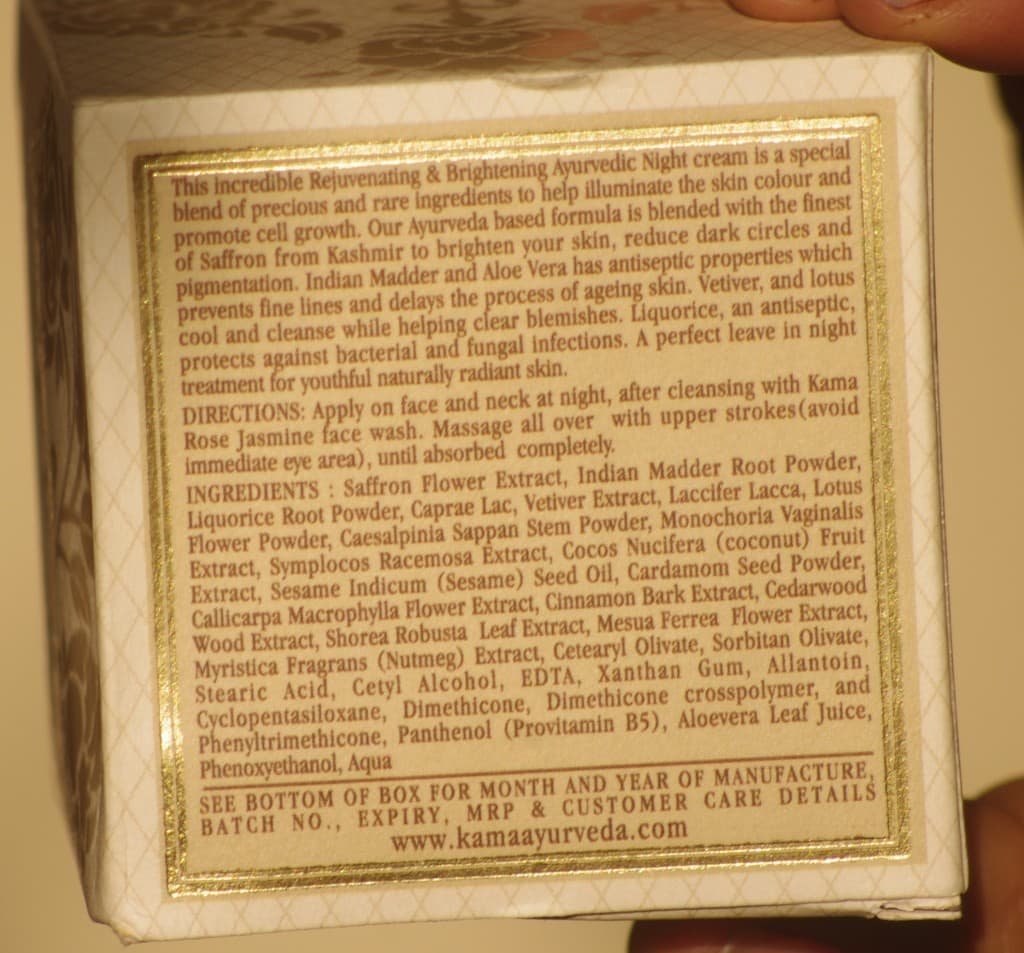 Packaging:
The outer box looks so royal with beige and gold patterns. The glass jar containing the cream comes with a spatula to hygienically scoop out the product. Keeping the expensive looking packaging aside, I have apprehensions about the glass jar being travel friendly.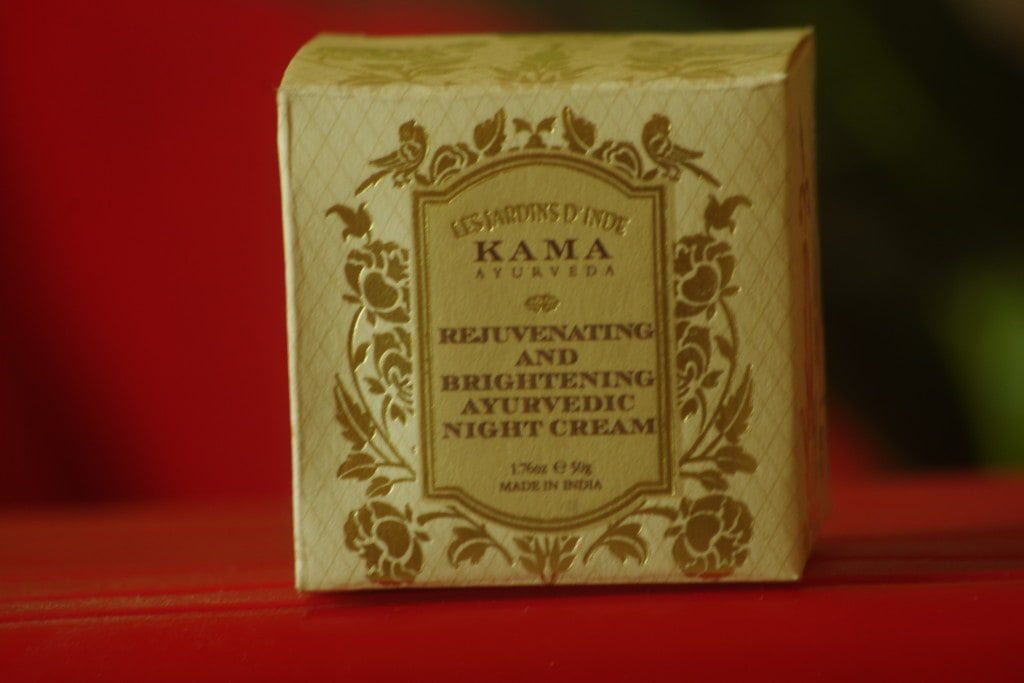 What it claims?
The description at the carton says that it is a special blend of precious and rare ingredients for bright skin and promoting cell growth. The ayurvedic formula has saffron from Kashmir to brighten skin and reduce pigmentation and dark circles. It also has Indian Madder, Aloe Vera, Vetiver, Lotus, and Liquorice that delay aging, clear out fine lines and blemishes and protect against bacterial and fungal infections while resulting in radiant skin.
Reality Check:
I have oily and sensitive skin. Applying thick creams and oils break me out. The Kama night cream is very rich in texture and pale yellow in colour. Just a small dollop is enough for the entire face and neck. The cream has an odor and sticky consistency of a herbal balm.
If you have used Vicco Turmeric Cream in the 90s, you certainly would be able to relate to its sticky consistency aspect.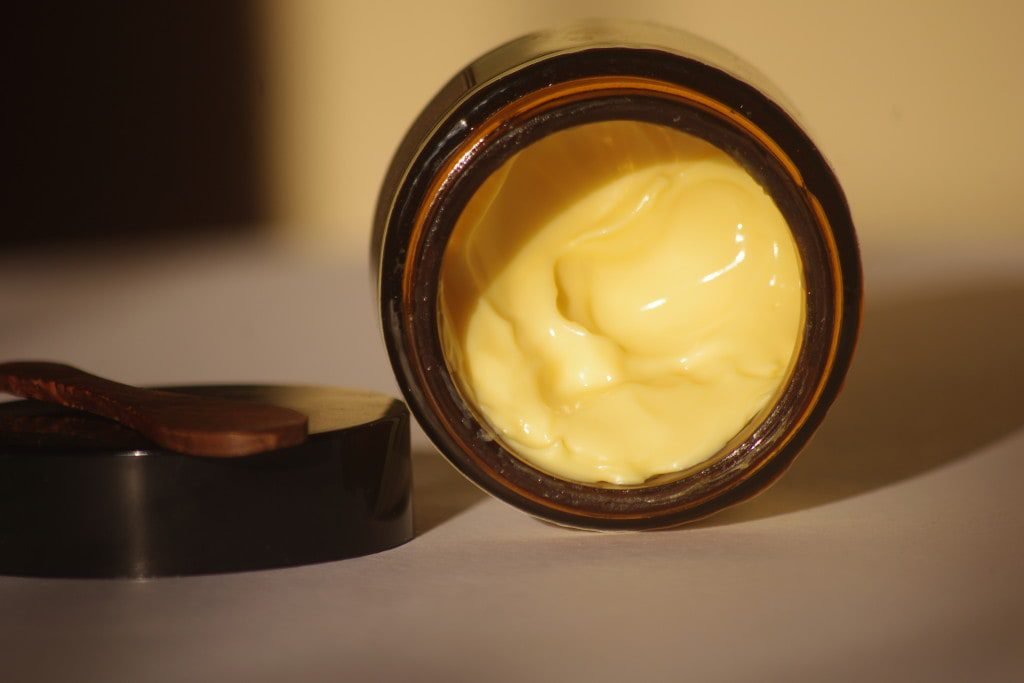 I am not sure if the balm like smell would go down well with everyone. The cream spreads smoothly over skin and takes a few minutes and some massage to get absorbed totally. It didn't leave any stickiness behind. However, what i found a bit unusual was that my skin felt bit stretched later. Not much, just slightly dried out. It is strange as nigh creams are so nourishing and calming that my oily skin gets ever more oilier.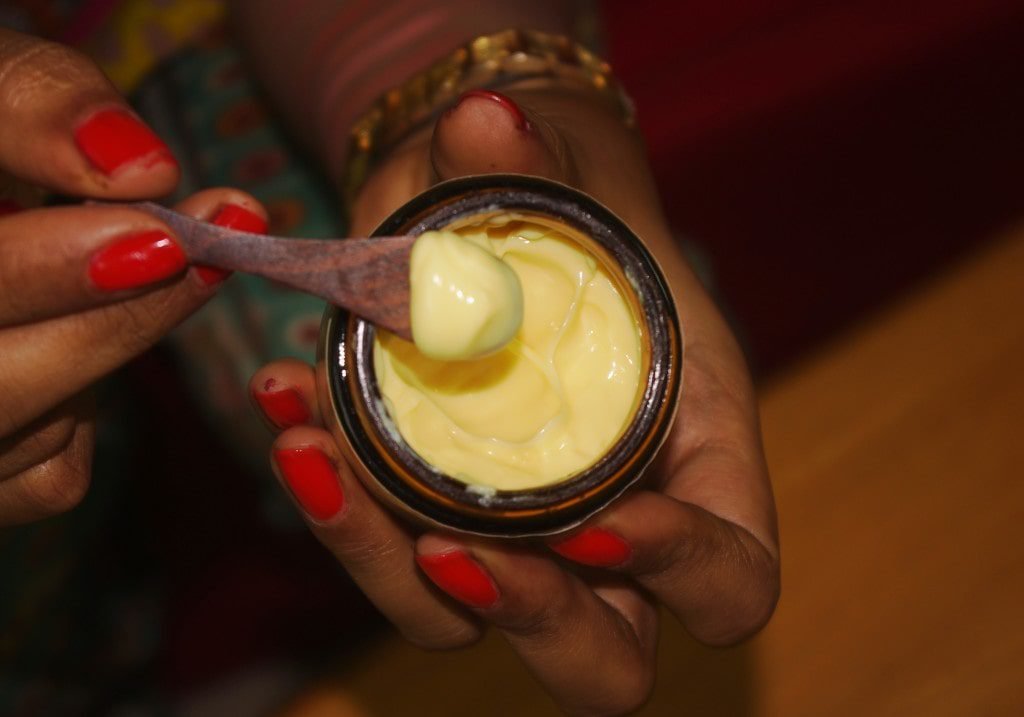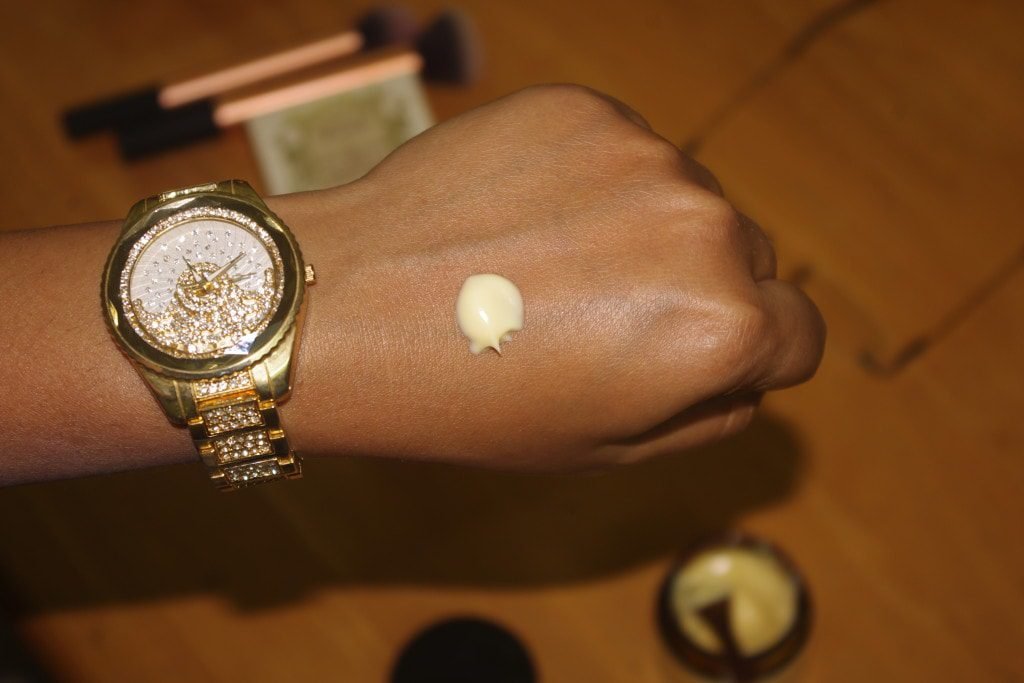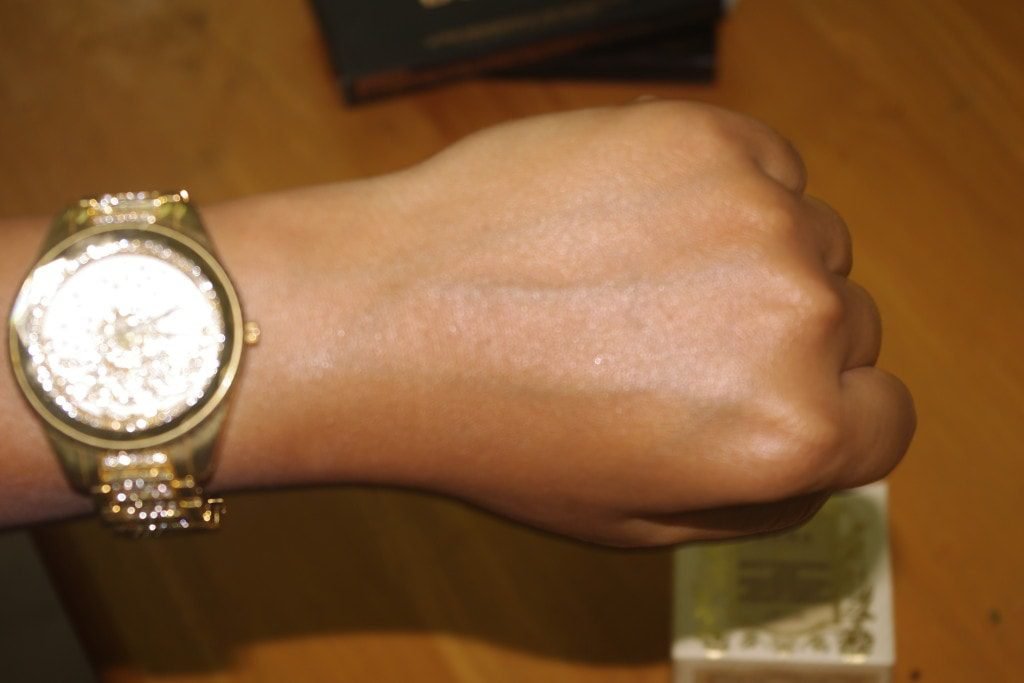 What It Did For My Skin?
I have been using it for more than three weeks now and my jar is half done. Leaving overnight, the product makes the face appear softer and evens out skin tone. However, I did not see any other visible changes on my face all this while. My fines lines, blemishes and large pores are intact and I'm left wondering about its claimed brightening properties. It is not a magical potion as projected and for such a steep price, I wish it lived up to a few claims atleast.
Hits:
A largely herbal and natural product.
Makes skin softer and even toned over prolonged usage.
Packaging is so vintage.
Didn't break me out.
Misses:
Didn't live upto its claims at all.
Very expensive.
Glass jar isn't travel friendly and unhygienic.
Salon Guru India Rating: 3/5
Final verdict:
Those expecting the Kama Ayurveda Night Cream to do miracles for their skin would be heartbroken. It did even out my skin tone but nothing great. Avoid if looking for an effective anti-aging and brightening formula. For that price, you will find better options
Also Read : KAMA AYURVEDA ROSE JASMINE FACE CLEANSER REVIEW