I love doing a winged cat eye and don't mind its extreme Amy Winehouse like version either.
However, the problem with most liquid eyeliners available in India is the faulty applicator. Instead of a sleek and pointed wand ensuring neat application, what we usually get is more suited to be called as a nail-polish brush (my experience with Revlon Fabuliner has been awful).
Also, most liquid liners smudge or aren't black enough or waterproof. When Germany based Sugar Cosmetics launched its liquid eyeliners, I approached it with prejudice. Though, I am pleasantly surprised at the beauty of this new product. Read on for my Sugar Cosmetics- Eye Told You So! 01 Black Swan Eyeliner Review.

Price:
INR 699 for 1.7ml
Availability:
Available on : Amazon
Packaging:
Very cute outer carton with abstract art. The liner comes in a handy, black plastic container that is very travels friendly and doesn't have leak issues. The applicator wand is sleek and pointed for creating the desired thickness.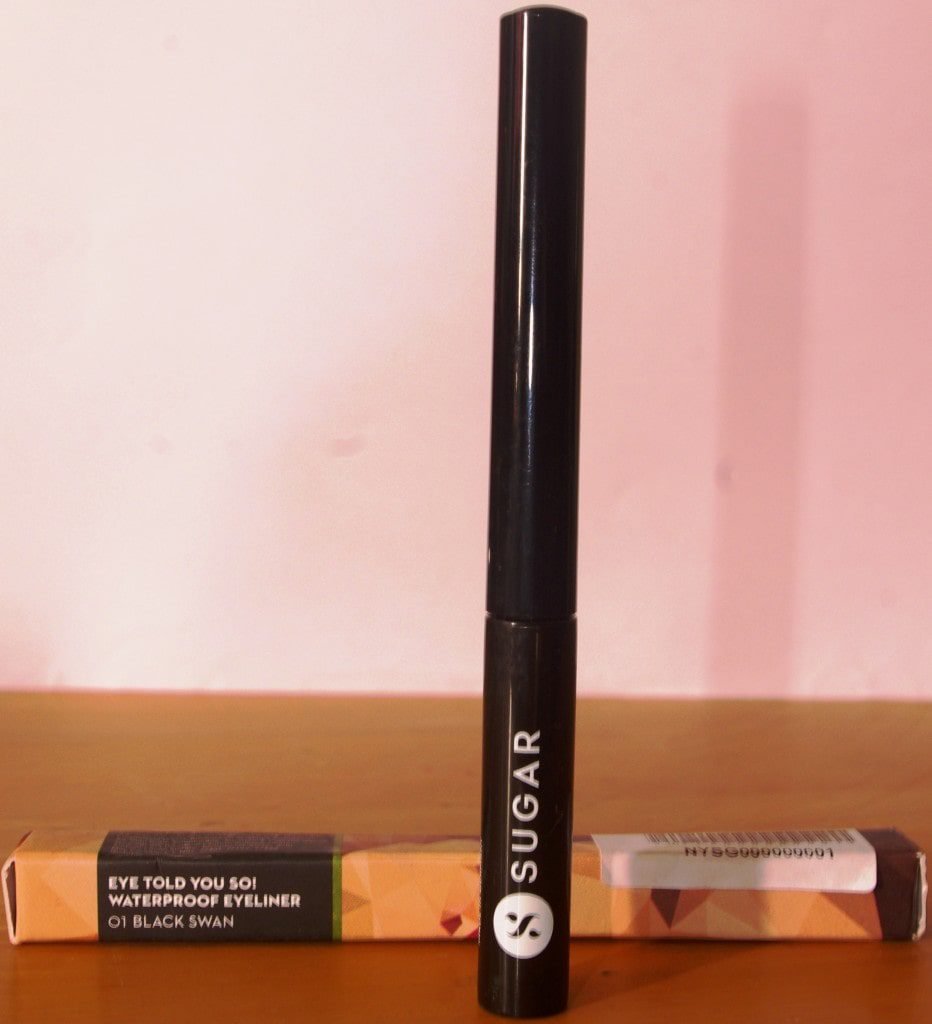 The packaging is sleek and travel friendly
Ingredients :
What it claims:
The waterproof eyeliner is designed in an easy-to-apply pen format for smoother application. Eye Told You So! gives a matte finish, doesn't smudge or peel off and stays for 24 hours. Though waterproof, can be removed with warm water and doesn't require any makeup remover.
Reality Check:
The applicator is really a breeze! Being sharp and pointed, the thickness of the liner can easily be determined. Also, the colour 01 Black Swan is jet black, so one can create those dark mysterious and bold eyes in a heartbeat. The finish is satin like and matte that enhances the darkness. However, I don't stand by its 24-hours staying power claim. For a day outing in hot and humid Mumbai weather, I applied it over a light base of concealer and powder on my lids. It stuck around all day before losing its intensity almost after 9 hours.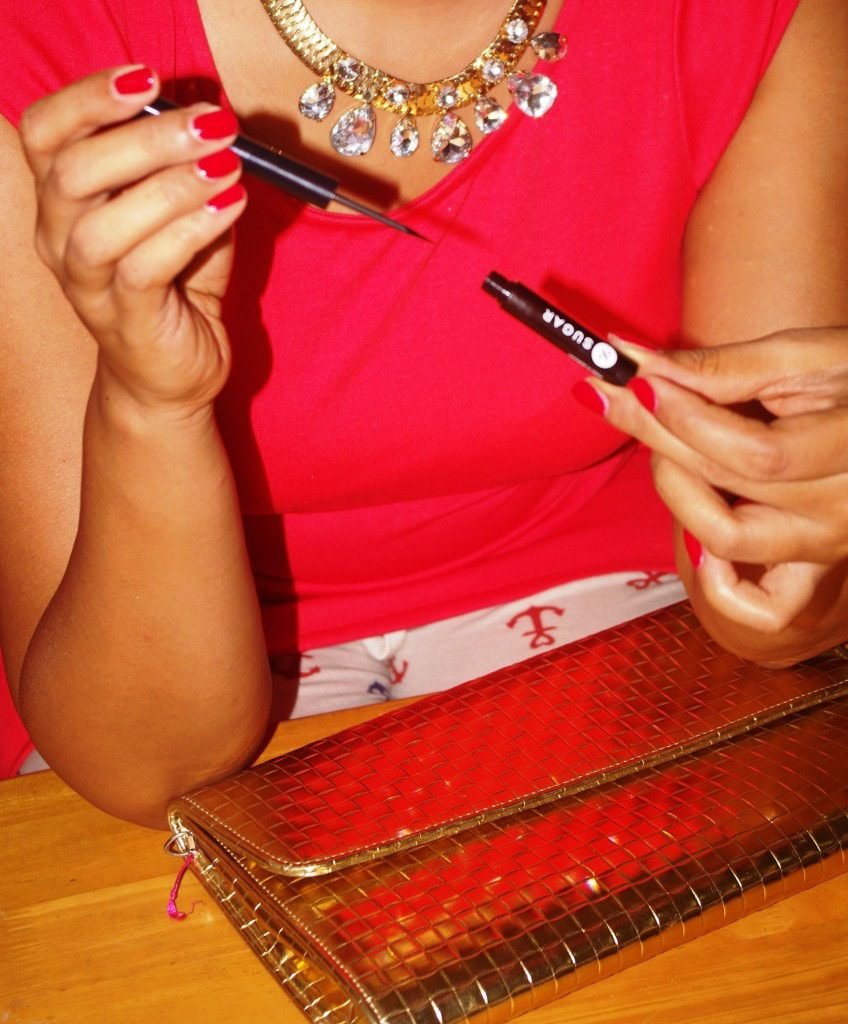 However, for a dinner date I simply applied it over my nude eye lids along with mascara and it didn't ditch me for almost 6-7 hours. This is great given to my very oily skin. Most liners smudge out after a while due to my oiliness. Its waterproof claims are mildly true. You can wear it for a movie date and it will survive those tear jerker sequences. Though, don't trust on it for attending rain-dance parties and pool diving.
I removed it with warm water and face wash and it washed away.
The product also has Sodium Lauryl Sulfate. SLS is a dangerous substance that causes itchiness, rashes, and irritation in worse conditions.
Hits:
Jet black colour, satin like matte finish
Easy and neat application with the wonderful wand
Water proof to an extent.
Parabens and formaldehyde free
Travel friendly.
Good staying power even on oily skin
Misses:
Expensive
24-hour staying power is a false claim
Contains SLS
Only available online, as of now.
Salon Guru India Rating:
4.5/5
Final verdict:
A winner among contemporaries for very easy and neat application and beautiful dark colour. A must-have for fuss-free and effective eye makeup.