Mumbai women have a reason to rejoice as the international beauty giant is finally here in the Maximum city. Now, no waiting for your overseas vacations to pick the most coveted beauty brands. Sephora, anyway, is a sought of place that ruins your decision of not buying anymore makeup and still make you feel happy about it as you step out of the store carrying shopping bags.
So, if you are visiting Sephora what shall you expect from the store, located at level-2, Palladium Mall, Lower Parel? Though, most of us have visited Sephoras in various cities around the world but what does the Mumbai one offer? Let me just decode it for your convenience.
1.       Your favourite brands including Makeup Forever, Dior, Benefit, Stila, Shiseido, Tom Ford and many more
Sephora is home not just to its indigenous beauty products but also boasts of several international brands. Once at the store, don't forget to check out Benefit's They Are Real eye makeup along with Benetint Rosie Cheek & Lip tint, Posie Tint and Cha Cha Tint. Also, a selection of cosmetics from brands like Dior, Lancom, Estee Lauder, Shiseido, Soap and Glory, Givenchi, Stila will leave you gasping for breath. Brace yourself for the upcoming brands including Nyx, Urban Decay, Bert's Bees and many more.
Sephora Mumbai also stores mineral skin care brand from Hungary , Omorovicza.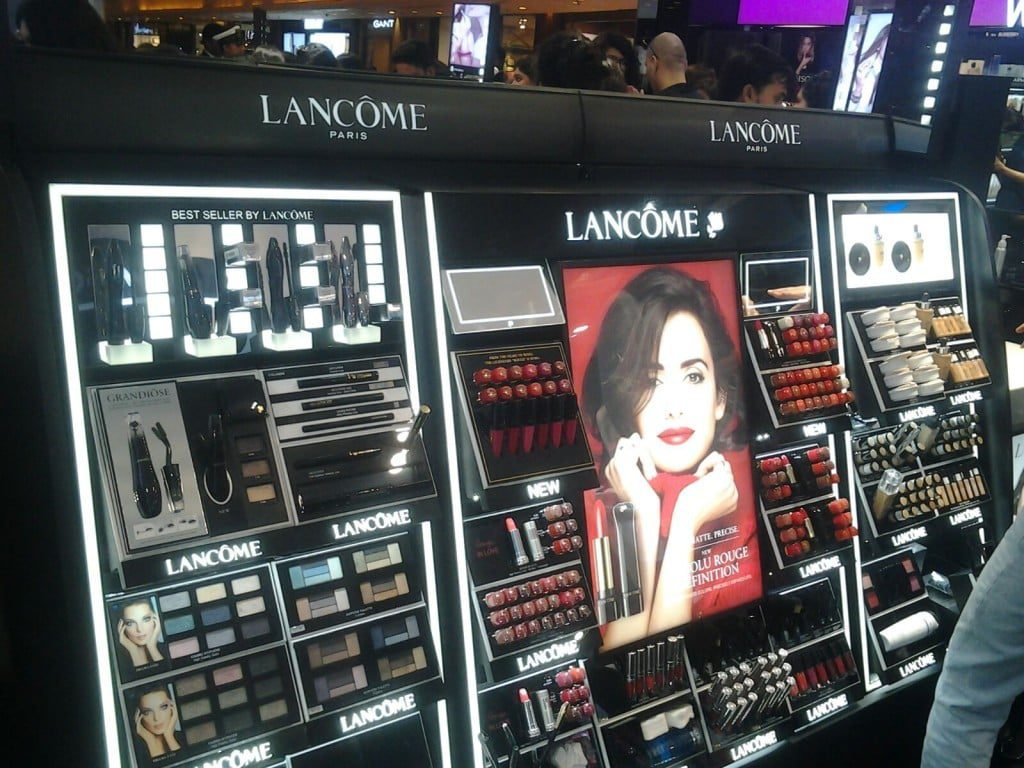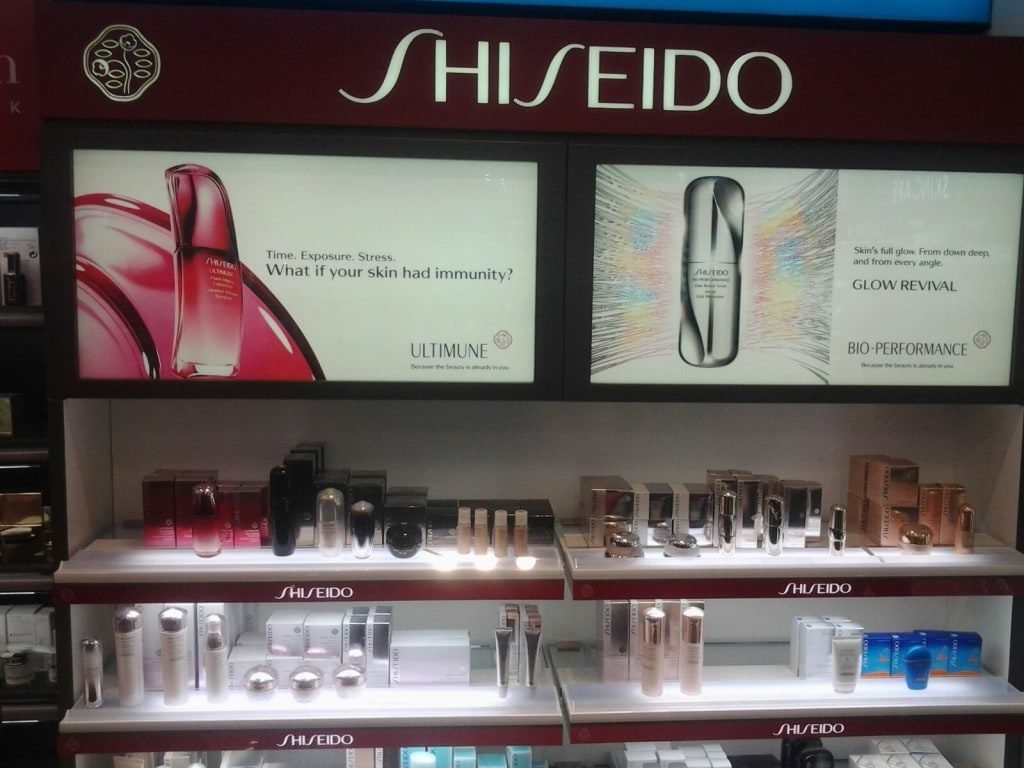 2.       Free makeovers!
Yes, experts are at your service to bring out your best features and show you the right makeup application techniques. And naturally, you would like to buy all the products that helped you transform into a swan.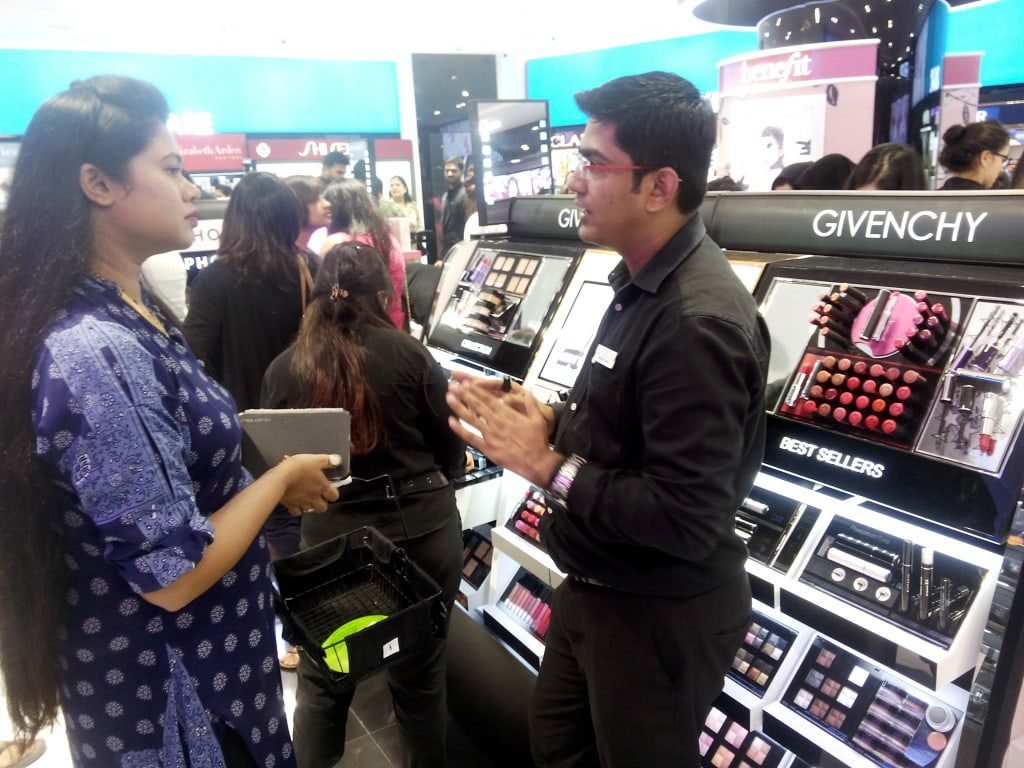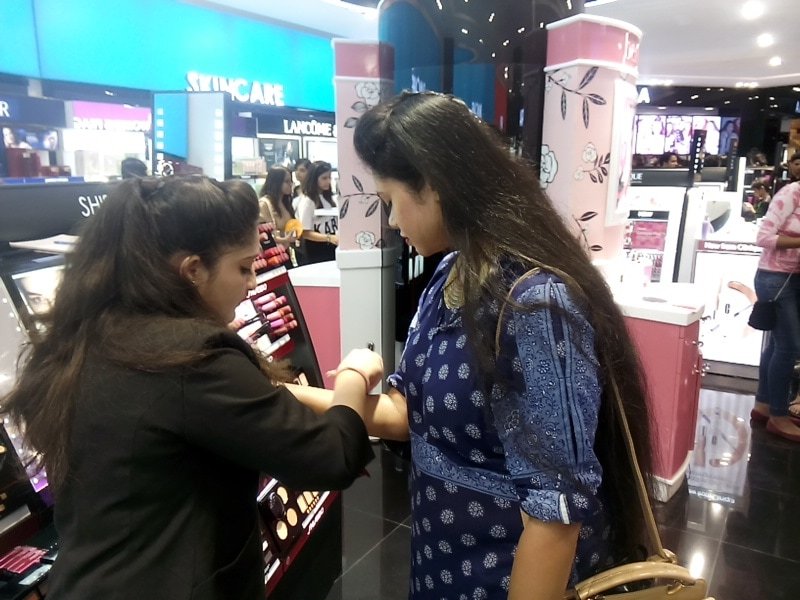 3.       Beauty tools and kits
Want makeup brushes for that extreme detailing and flawless application? Or looking for eyelash curler, hair styling staples, mixing palettes, beauty blenders and sponges? Head to Sephora for latest launches from international brands, essential in your dressing drawer!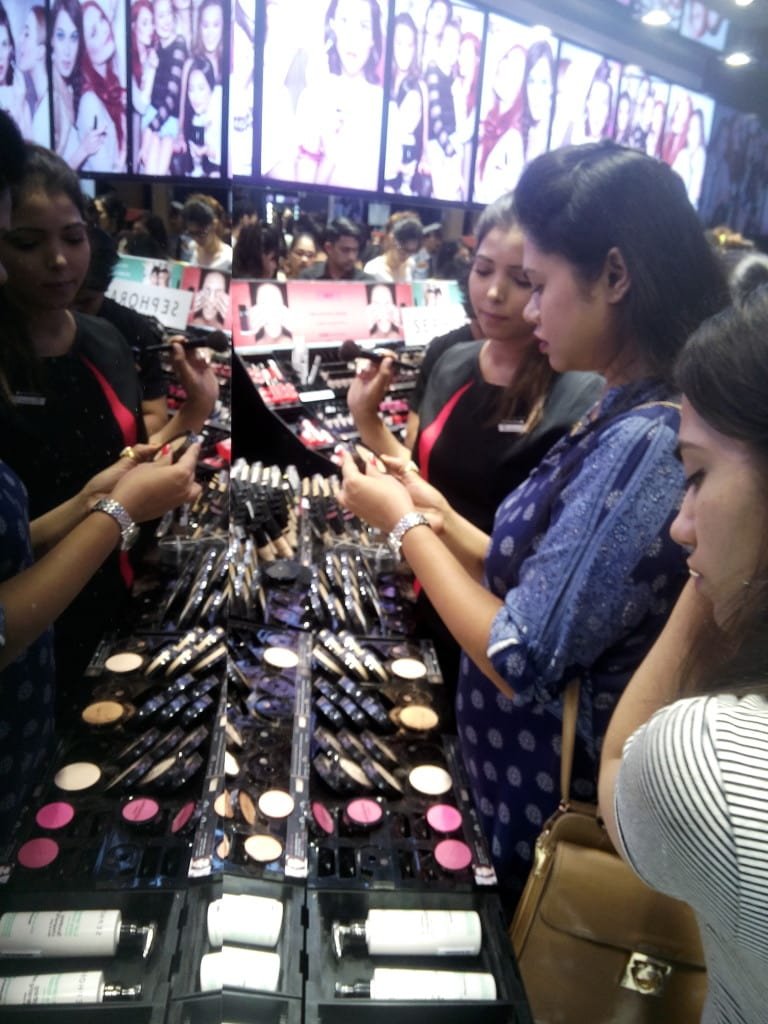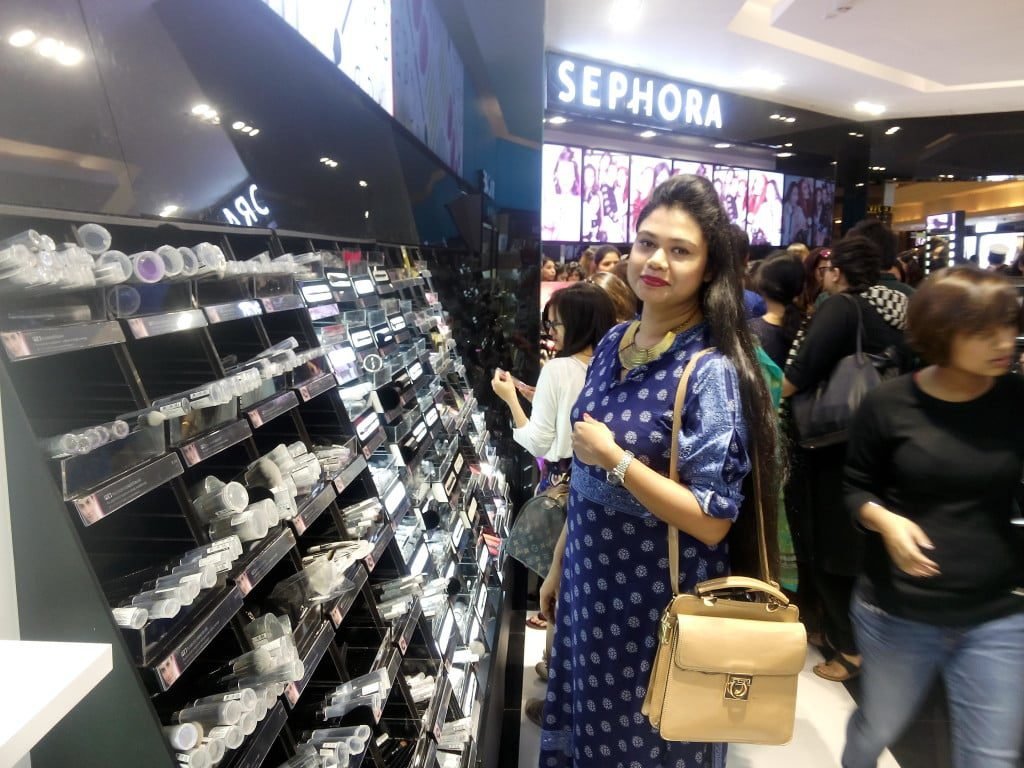 4.       Skin, Body, Hair and anti-aging products
From Sephora's own range of scrubs, body lotions, body butters, moisturizers, masks and cleansers, the store also flaunts a wide variety of skin care and anti-aging products by Clinique, Clarins, Elizabeth Arden, Forest Essentials, Dior,  Soap and Glory and many many more. So, stock up on night creams, cleansers, toners, moisturizers, face & body mists, anti-aging serums, youth creams, bathing accessories, loofas  etc for a breathtaking youthful skin and lush hair.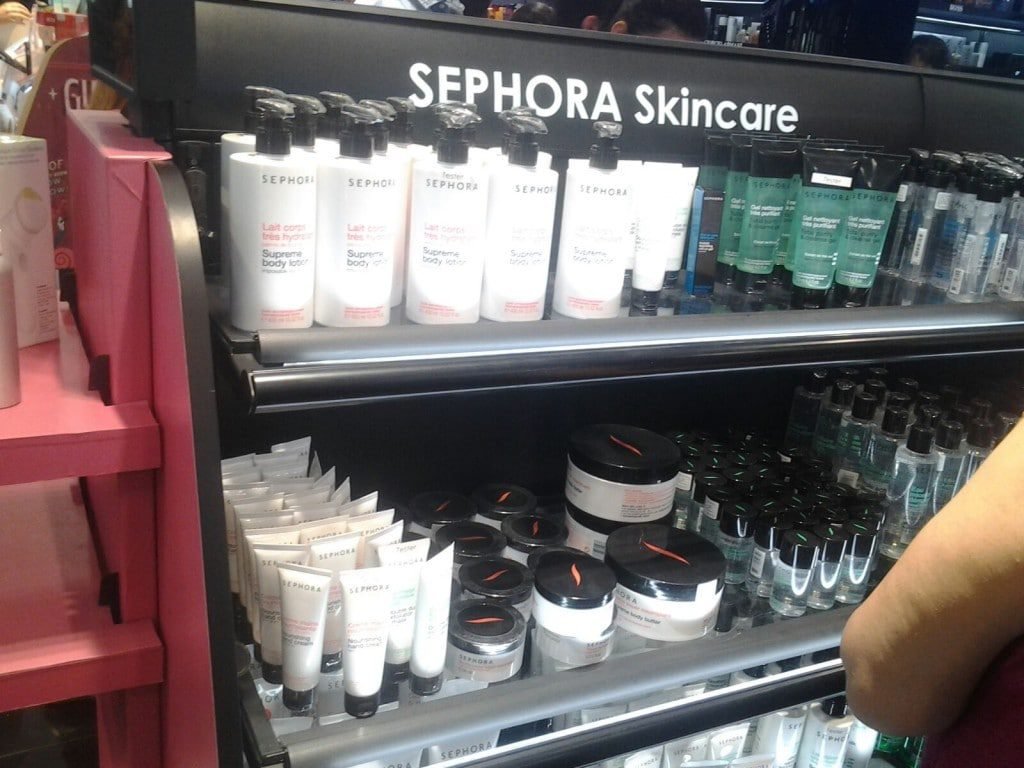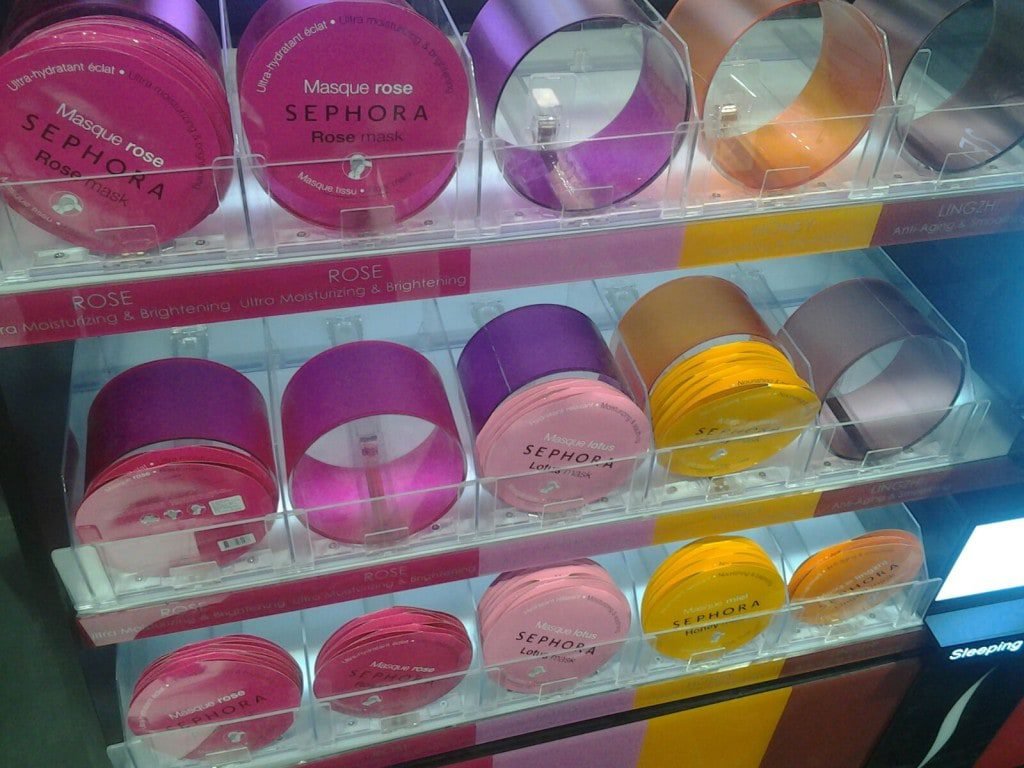 5.       Fragrances for men and women
Poco Rabanne, Prada, Roberto Cavali, Tom Ford, Estee Lauder to lead the range, there is more than you can imagine. Buy perfumes for yourself and for your man!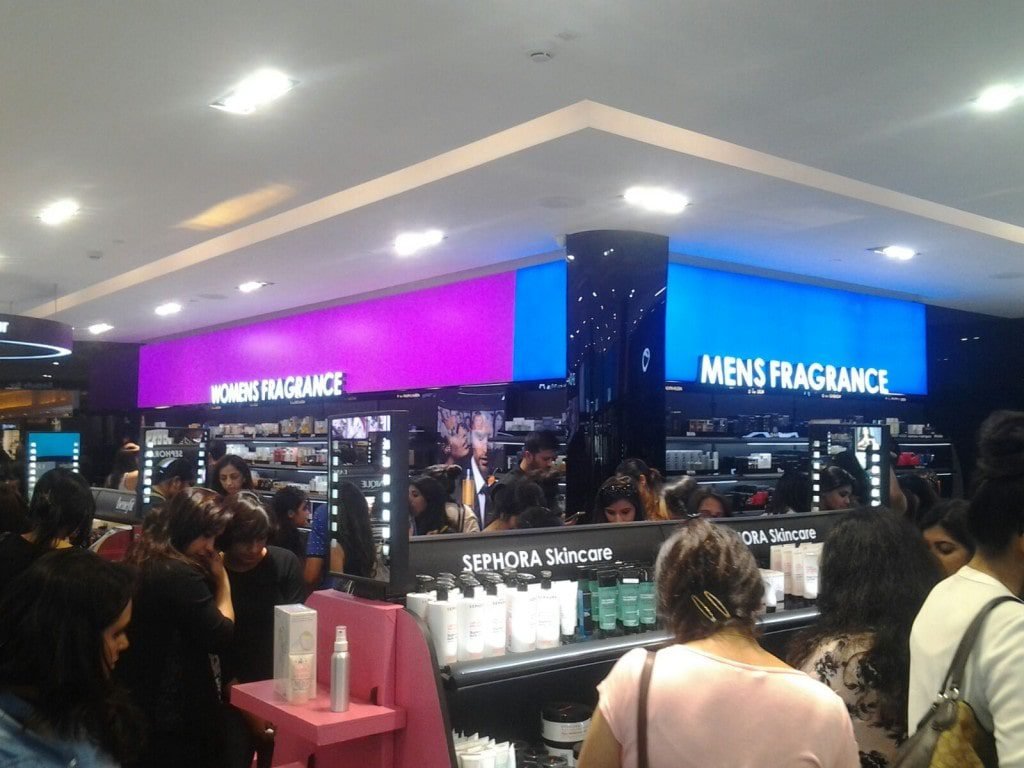 6.       Higher price tags!
Yes, your favourite brands are way cheaper in overseas Sephora stores than they are in India! Thanks to higher excise duty, international products are costlier here! Putting it simply, if Benetint Rose Cheek & Lip Stain costs GBP 24 in UK, it is priced at INR 3000 here!
Watch out this space for upcoming reviews of the products that I picked from my visit at Sephora.