Removing waterproof and stubborn eye and lip makeup is a pain. Especially, if you wish to quickly clean up and flop in the bed after an exhausting day. There are a lot of cleansers available for the face but they don't effectively work on waterproof eye and lip makeup. So, here is my Maybelline Clean Express Total Clean Review which might help you choose the right product.
Price:
INR 300 (Available online at Purplle, Nykaa, Amazon, Snapdeal for less) 70 ml
Packaging:
A cute transparent plastic bottle which is very travel friendly and gives you a fair idea of the quantity remaining.
What the product claims?
Maybelline Clean Express has fast dissolving agents to effectively break all types of stubborn eye and lip makeup. Its two phased formula immediately cleans lids, lashes and lips leaving no residue behind. It is dermatologist and allergy tested.
Ingredients:
The product has Decyl glucoside, hexylene glycol, water, cyclopentasiloxane, isohexadecane, potassium phosphate, sodium chloride, dipotassium phosphate, disodium edta, polyaminopropyl biguande.
My Experience With It:
The product has two visible layers of liquid which remain separated while standing. However, when shaken well before use, a soapy solution is formed. Pour just a few drops on a cotton bud and clean the required area with a light hand. I was quite impressed with its cleaning prowess as only a couple of drops wiped away my waterproof lipstick and mascara in one go. With eye makeup, it didn't take more than 10 seconds to cut away greasy eyeshadow and waterproof eye liner. One has to be careful while using over the eyes and gently work with it sans rigorous rubbing.
At the point of buying, I found it a bit on the pricier side. Rs 300 for 70 ml cleanser sounded a waste. However, now it find the product totally worth its price.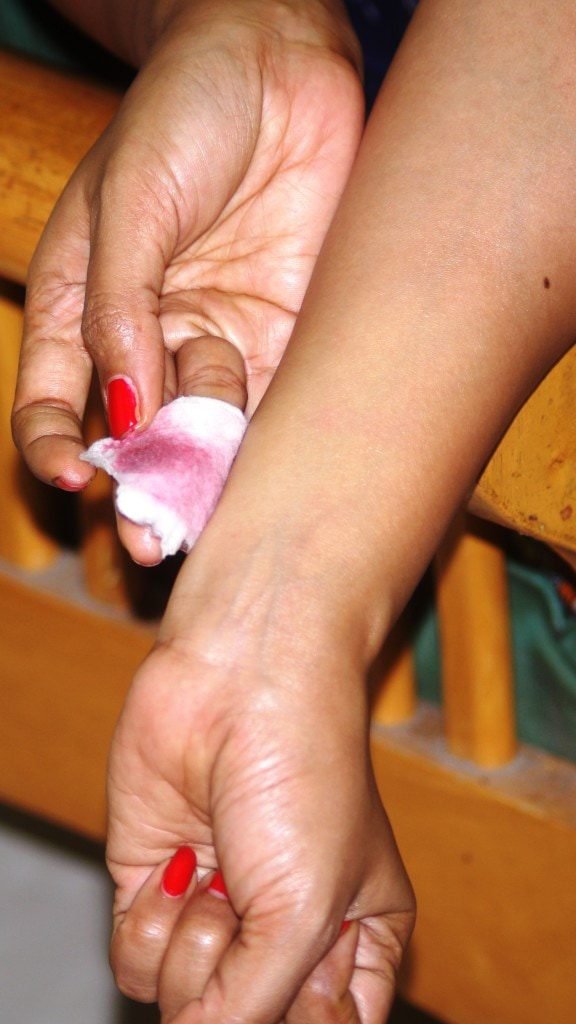 HITS:
Very effective. Wipes away toughest waterproof makeup including heavy duty mascara.
A wee bit of the product is enough. Hence, lasts longer.
Portable, sleek and travel friendly transparent bottle.
Didn't leave my skin irritated and itchy.
MISSES:
It is not a major drawback but it doesn't have moisturizing effects as claimed. A good moisturizer is always required after makeup removal and this one is no exception.
Salon Guru India rating: 4.5/5
Final verdict:
Maybelline Clean Express Total Clean is a great handy product for cleaning tough waterproof makeup. Good deal for super effective formula.