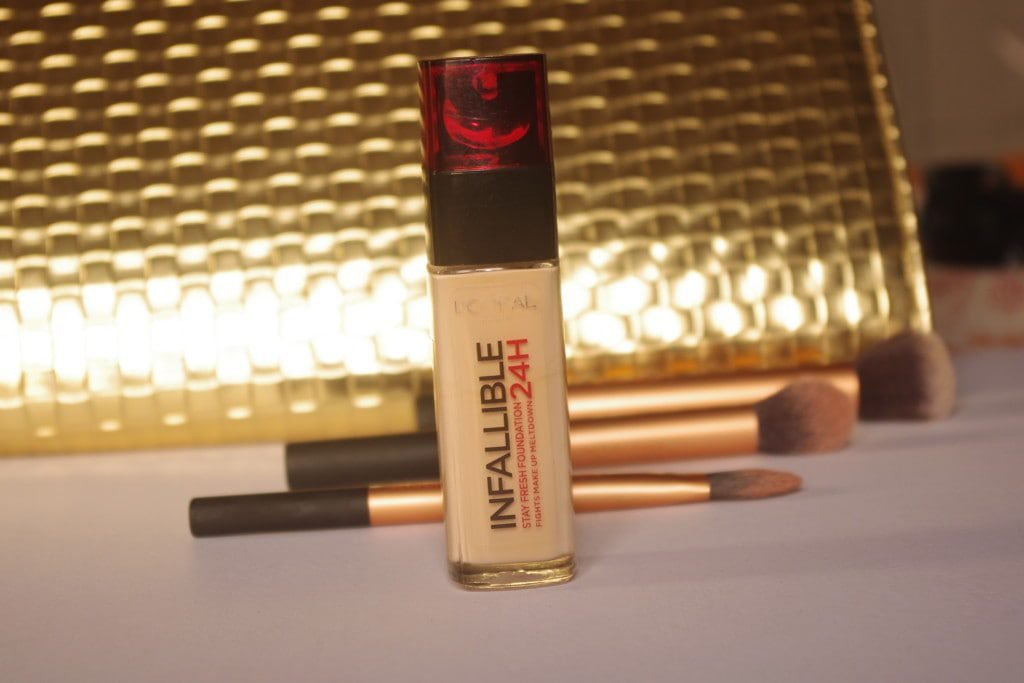 This wedding season, I was looking for full coverage and mattifying foundation that could last all day or night long, considering the elaborated Indian ceremonies. With my Estee Lauder Double Wear Foundation over already, I yearned for a drugstore option not willing to spend a fortune this time. After reading rave reviews about L'oreal Paris Infallible range, I decided to give it a try. The Infallible foundation has 11 shades available in India, catering to most skin tones. Read on for my L'oreal Infallible 24H Stay Fresh Foundation Review
Price:
INR 1325 for 30ml (Pricey for a drugstore foundation)
Availability:
Available online at : Amazon
Packaging:
Compact and sturdy bottle with a pump! Yes, drugstore foundations too have pump dispensers that elevate the game totally. The dispenser oozes out the just the right quantity and reduces wastage. The packaging is travel friendly and handy.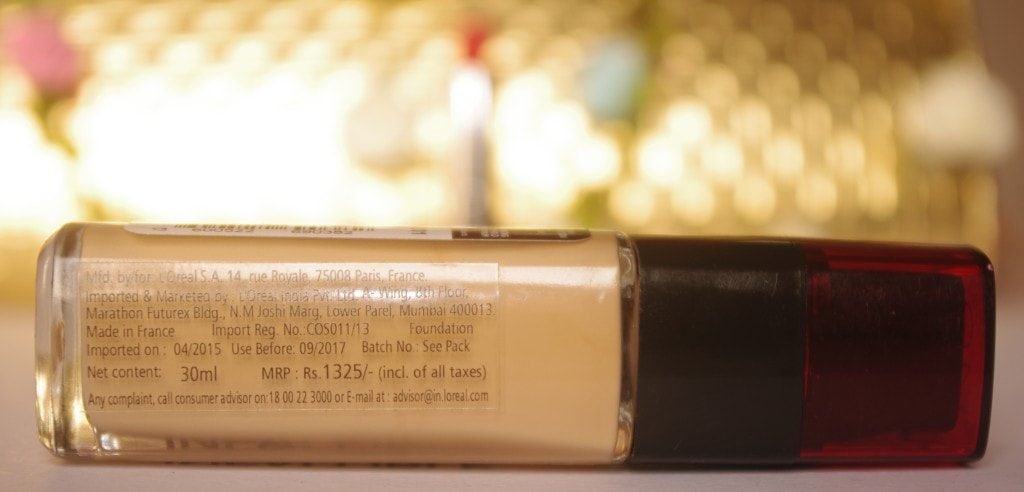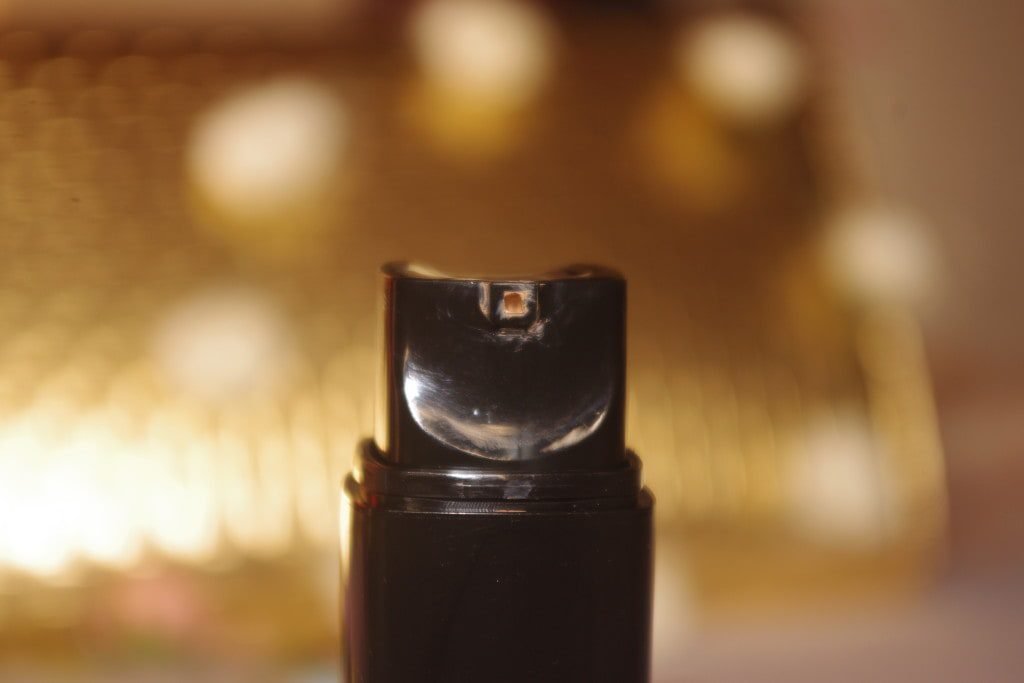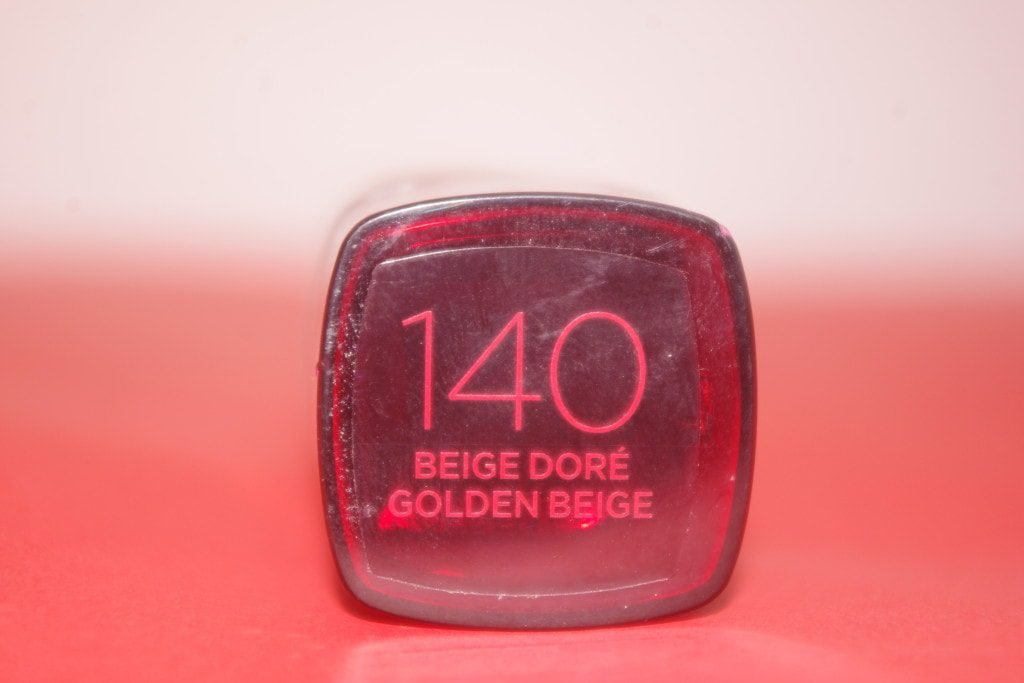 Ingredients:
Well, just nothing is mentioned about the ingredients on the bottle.
What It Claims?
With SPF 18, this foundation is enriched with hydrating Hyaluron+extreme hold pigments for optimum comfort. It provides 24 hours 'just applied' finish with NO transfer, No visible imperfections, No visible shine, No dry-out and No mask effect. Also, it's Made in France!

My Experience With It :
Though I was looking for a full coverage foundation yet I didn't want that white cast and powdery finish. Also, my skin is very oily that often causes makeup meltdowns. So, choosing the right product was essential. I spent a long a time at the L'oreal outlet trying the product, understanding its properties and selecting the right shade. The sales attendant was quite patient with me and calmly offered me numerous trials and application suggestions.
COVERAGE :
For my medium wheatish complexion, the shade 140 Golden Beige was the most suitable. It is creamy in texture and light on the skin. The coverage is very impressive and for night application I didn't even use a concealer. I don't have dark-circles but too many blemishes on my cheeks. This product completely covered them up. For those with dry skin-please moisturize thoroughly before using this product as it might appear chalk like. Using a translucent powder will be the best. The oily-skinned girls must exfoliate before makeup for a more natural finish with this product.
APPLICATION TRICK
Another important thing is that the foundation dries up fast. So, if you don't quickly blend it up, it will leave dry-patches behind. A good buffing brush is essential with all full-coverage foundations for a flawless finish and this is no exception. I used my Real Technique buffing brush to promptly work on it before it could dry-up.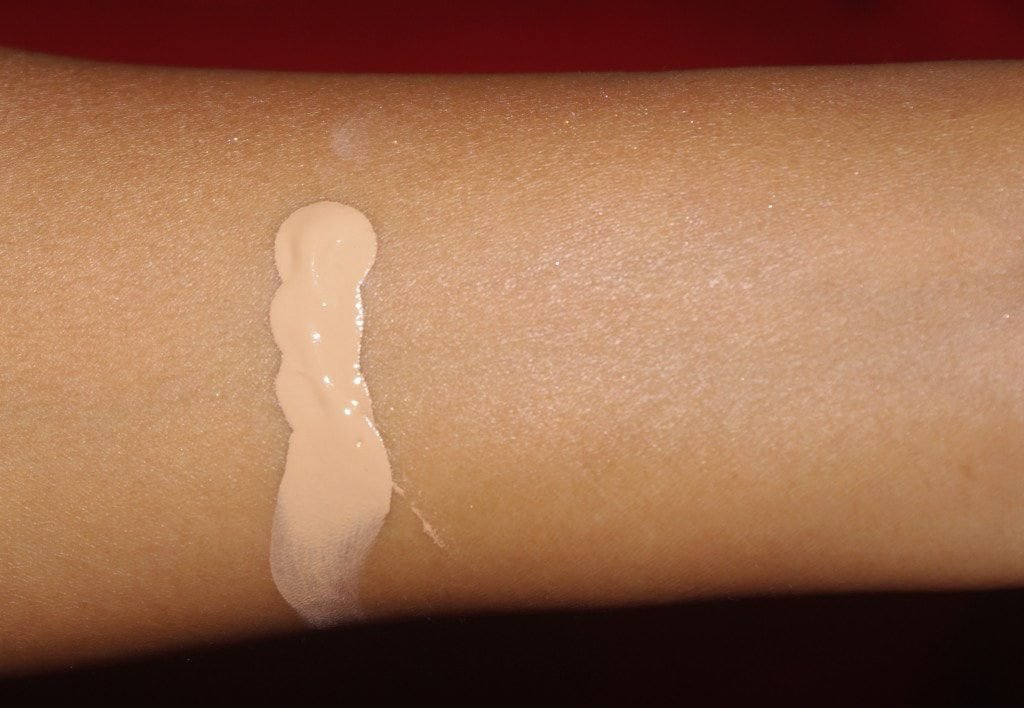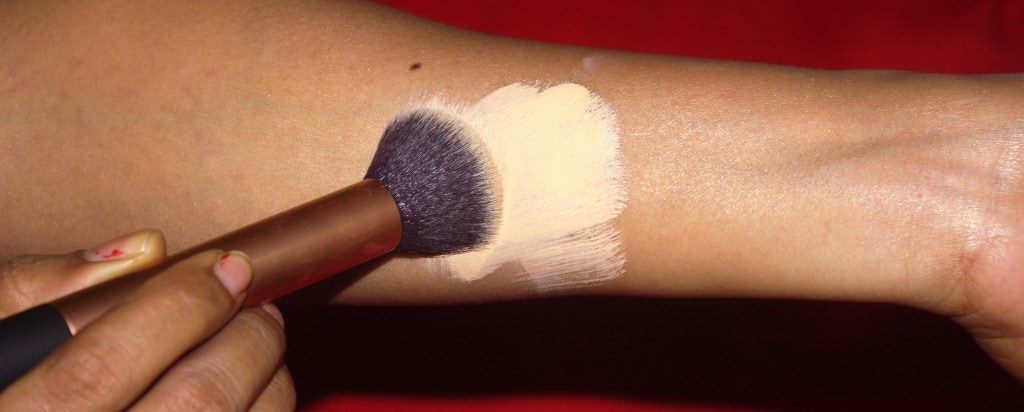 FINISH :
Choosing the right shade is the key with full-coverage foundations because if even slightly different the finish looks unnatural. It being a mattifying one, obviously does not have a dewy finish and might look chalky initially. However, once settled in the skin the affect is delightful.
LASTING POWER :
It did last for 6-7 hours without touchup with a primer under. After that oil began to show through my T-zone. I further observed that this foundation oxidizes. Yes, once the sebum started to ooze, I could see the foundation turned into a different ashy colour. So, if you stay outdoors for long, a replication might be required.
HOW CAMERA FRIENDLY IS IT?
The finish might look decent in person but appears chalky in flash photography. I tried wearing it with primer, without primer and every other possible way, yet the ashy effect was visible in pictures. I then mixed it with my dewy Revlon Tough & Glow foundation for a more natural result.
Overall, being in this price section, I am satisfied with its performance. There are a few glitches yet one can't expect it to deliver like a high-end foundation.
HITS:
Good coverage. Can skip concealer if no exceptional dark-circles or blemishes.
SPF 18 for day wear.
Mousse like texture, light on the skin.
Pump packaging that rules out wastage and ensures hygiene
Multiple shades available for all Indian skin types
Mostly warm shades
Staying power is decent
Travel friendly packaging.
MISSES:
A bit drying as it is a matte foundation.
Requires quick blending as it begins to dry up soon.
Chalky finish on dry skin.
Looks ashy in flash photography.
A longer staying power was expected. 6-7 hours is ordinary.
Oxidises after a few hours
A bit pricey for a drugstore foundation.
Salon Guru India Rating-3/5
Also Read: MAYBELLINE FIT ME MATTE+PORELESS FOUNDATION REVIEW AND SWATCHES