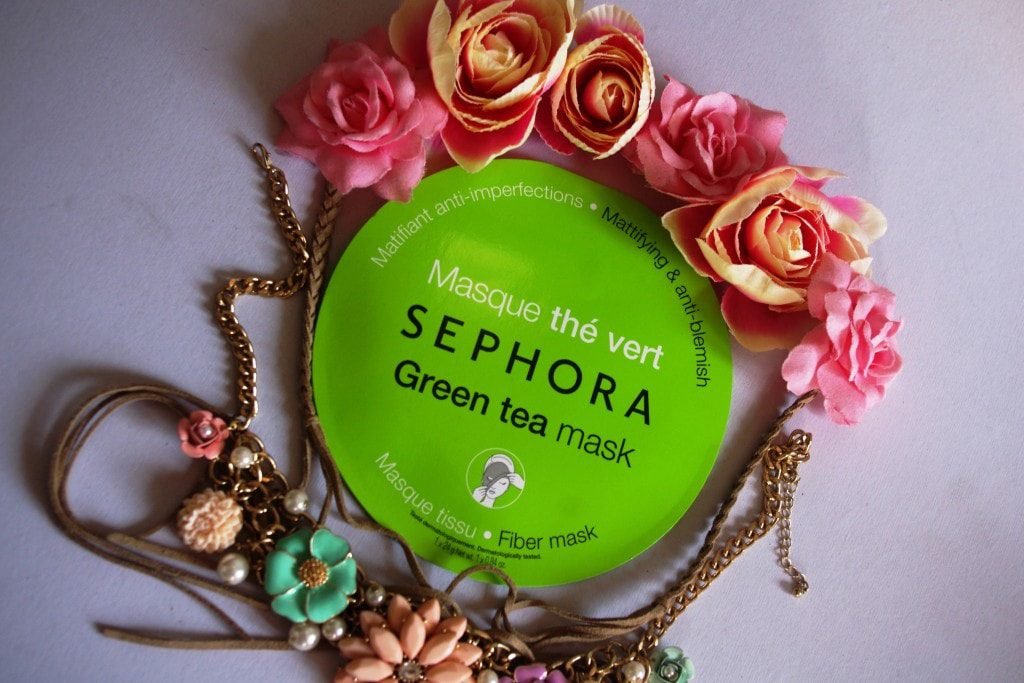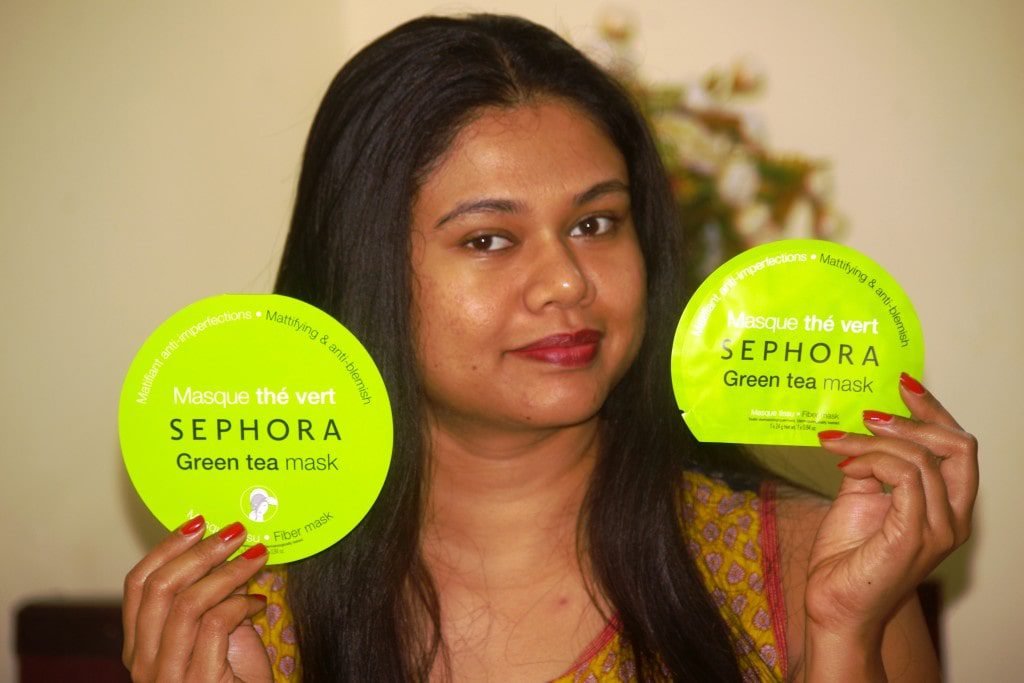 Sheet masks and face tissues soaked in refreshing serums are something which I inevitably end up picking during my beauty hauls. So, on my maiden visit to Sephora, Mumbai, the first thing I laid my hands on was their Green Tea mask. So much has been said about Sephora sheet masks available in multiple variants like pomegranate, pearl, rose, lotus etc. I was, however, tempted the most by the green tea one as it is meant for oily and acne prone skin. So, read through my Sephora Green Tea Mask review.
Price:
INR 430 (Too much for a single use sheet)
Packaging:
Comes in a cute green double packaging. Easy to travel with.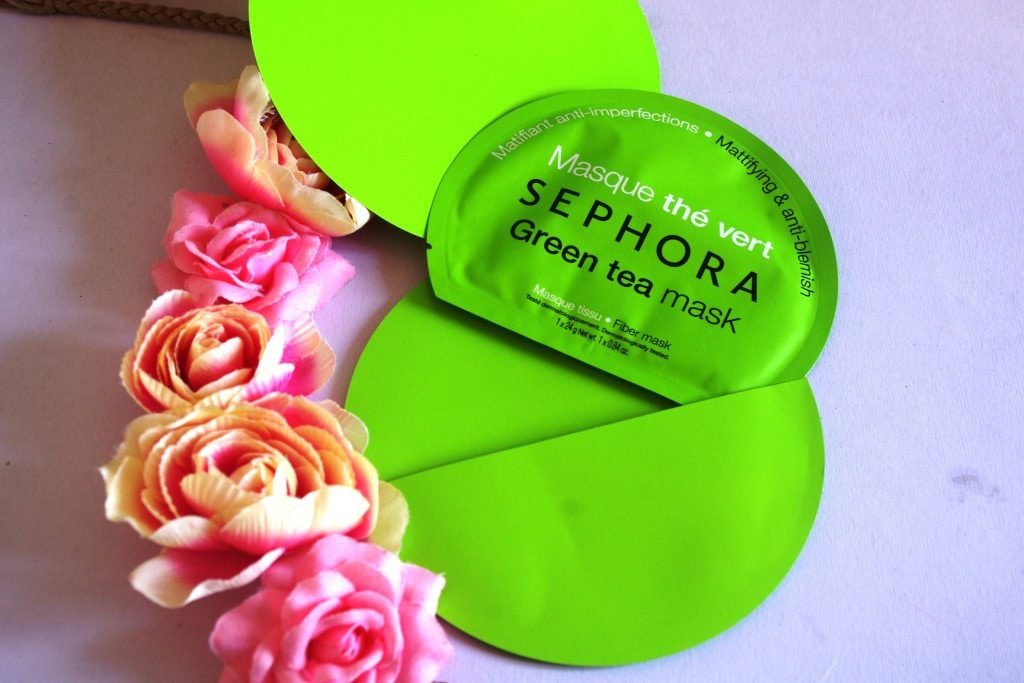 Ingredients:
What It Is and What It Does?
A wet cloth mask soaked in natural green tea extracts and other good things. It adapts to the contours of the face ensuring optimal interaction of active ingredients with the skin. It claims to be a mattifying and anti-blemish mask that absorbs excess sebum, reduces the appearance of skin imperfections for clean, purified and matified skin.
How To Use?
Clean your face with cleanser or face wash and pat dry. Carefully unfold the mask and place it over the face, stretching it accordingly to fit your contours properly. Leave it for 20 minutes atleast and remove. Massage the excess serum to allow it penetrate into the skin. Don't rinse. Best used around bedtime.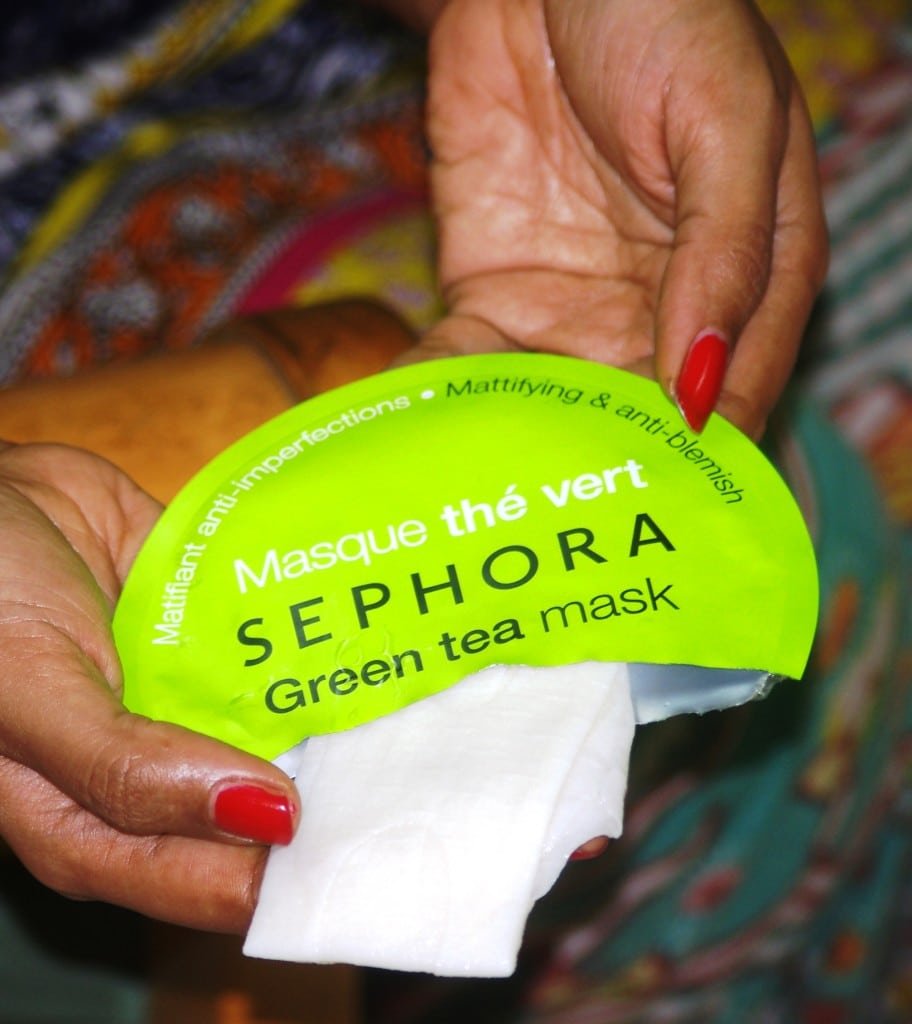 My experience:
My face looked dull and oily, so, I decided to give this one a try. On opening, the mask comes out slimy and dripping in serum. Be careful not to drop it on the floor as it is slippery. It found the mask a bit bigger for my face and I kept adjusting it over my contours. The smell surprisingly isn't too pleasant and the serum kept dripping, which made it all messy.
The mask feels sticky and very wet. After almost 25 minutes, I removed it massaging the excess product into my face. The mask hadn't dried all this while infact still had too much wetness. My face appeared fresh and soft. However, the product is far from mattifying. It is loaded with glycerin and hydrogenated castor oil, which made my skin hydrated yet slippery.
Taking about its anti-blemish properties, I think they can't be established in single use. The product made my face clean yet the blemishes were intact. If you are using it before bed, the skin will retain its freshness till the next morning. Reserve these masks for special occasions when you are unable to get a face cleanup done. .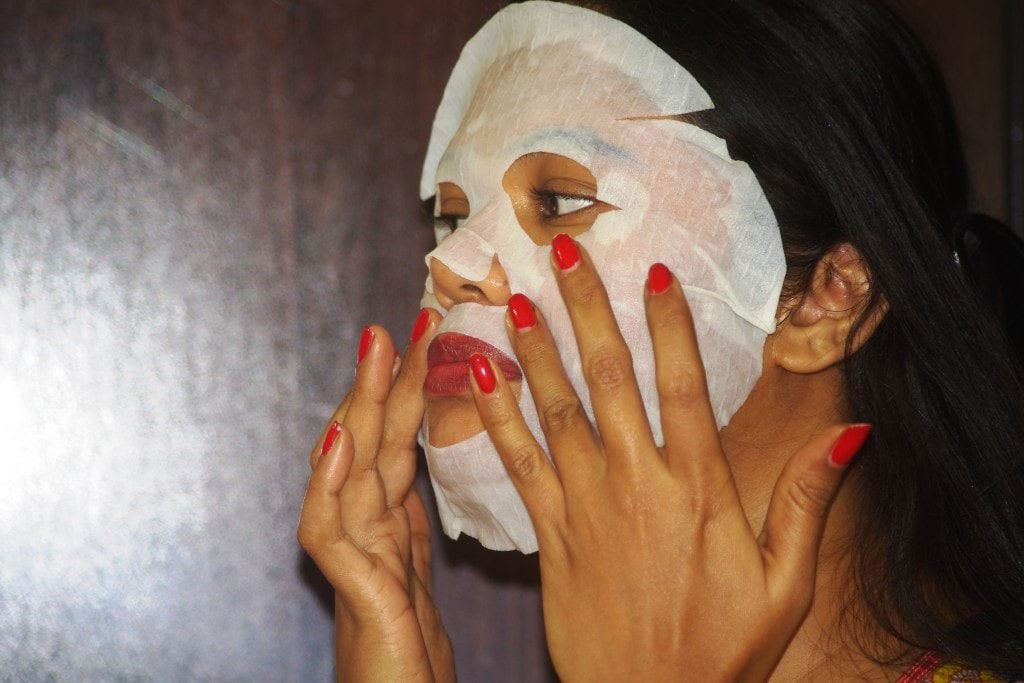 HITS:
Largely natural ingredients including green tea, glycerin and aloe vera, rice, willow bark extracts.
Didn't break me out.
Skin looks clean and fresh after usage.
MISSES:
Very expensive for a single use.
Is messy and sticky on application.
Did nothing for blemishes. Even the freshness is short lived.
Salon Guru India Rating: 3/5