Coconut is a versatile fruit for hair care. Besides its oil, coconut milk cream is highly effective in controlling common hair problems like dandruff,split-ends, frizz, and hair breakage.
It is a powerful all-natural deep conditioner to reverse damages done by excessive chemical treatment, coloring, and heat.
So here, I am sharing a step-by-step tutorial to make fresh coconut milk cream at home from scratch.
Total Time: 20 minutes
Take 2 fresh & raw coconuts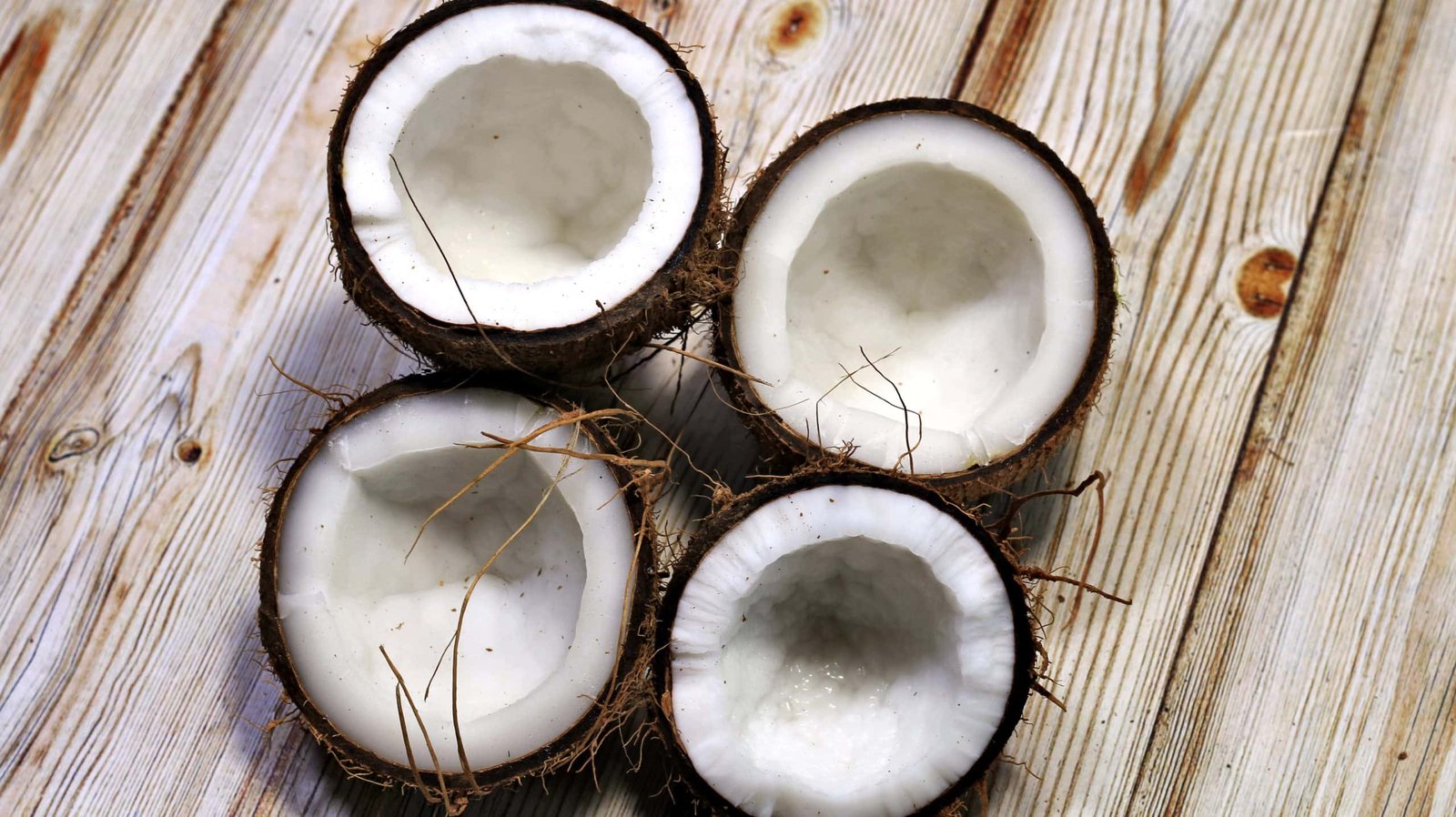 Take 1 or 2 raw coconuts depends on how much quantity of milk you want. Please ensure that coconut is fresh and meaty. Dry and dehydrated coconut will not give us sufficient milk/cream.
Cut the raw coconut into small pieces for grinding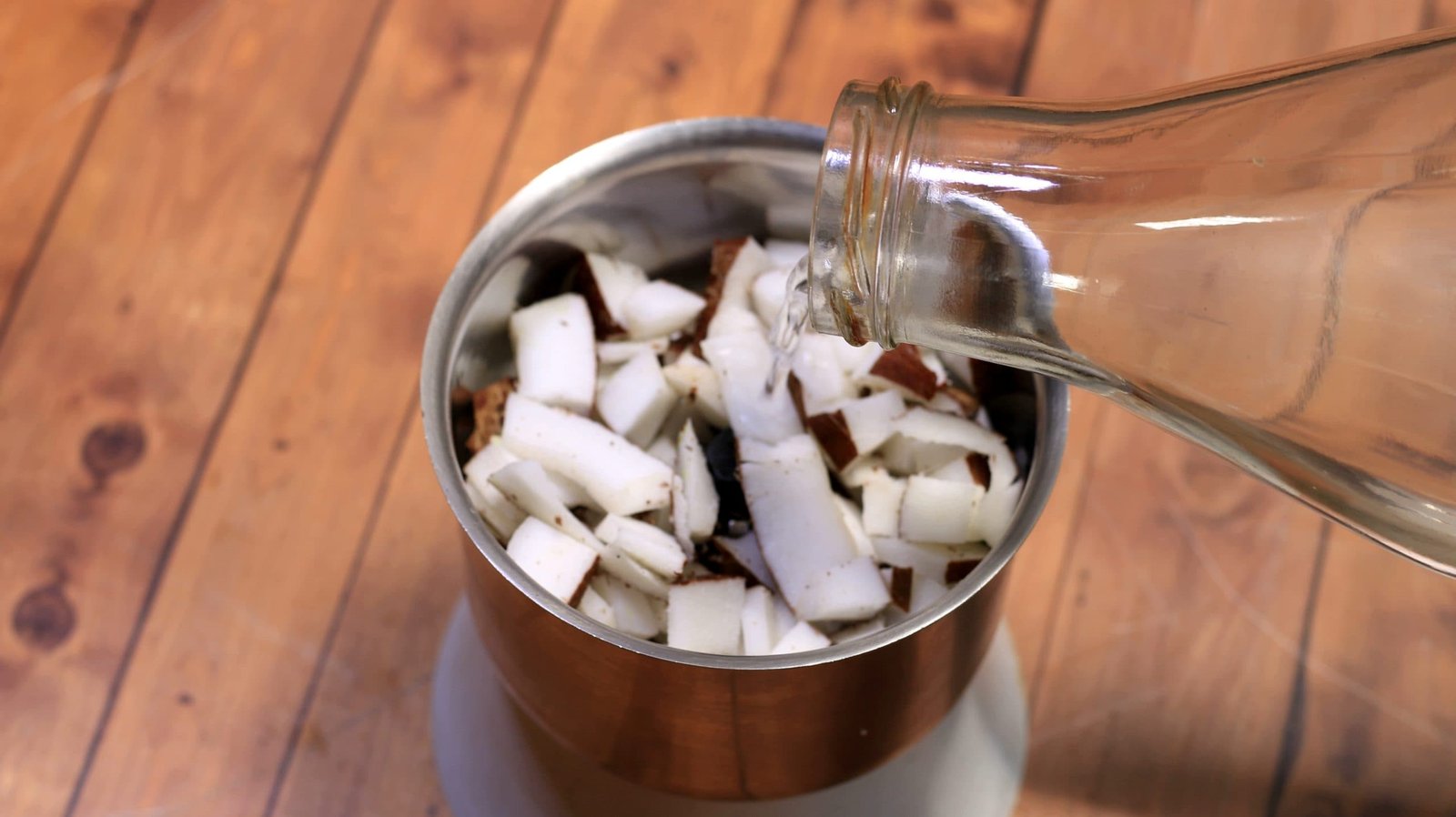 Shell and slice the coconut into small pieces so that they can be easily ground into the mixer grinder or food processor.
Grind the coconut pieces to make fine paste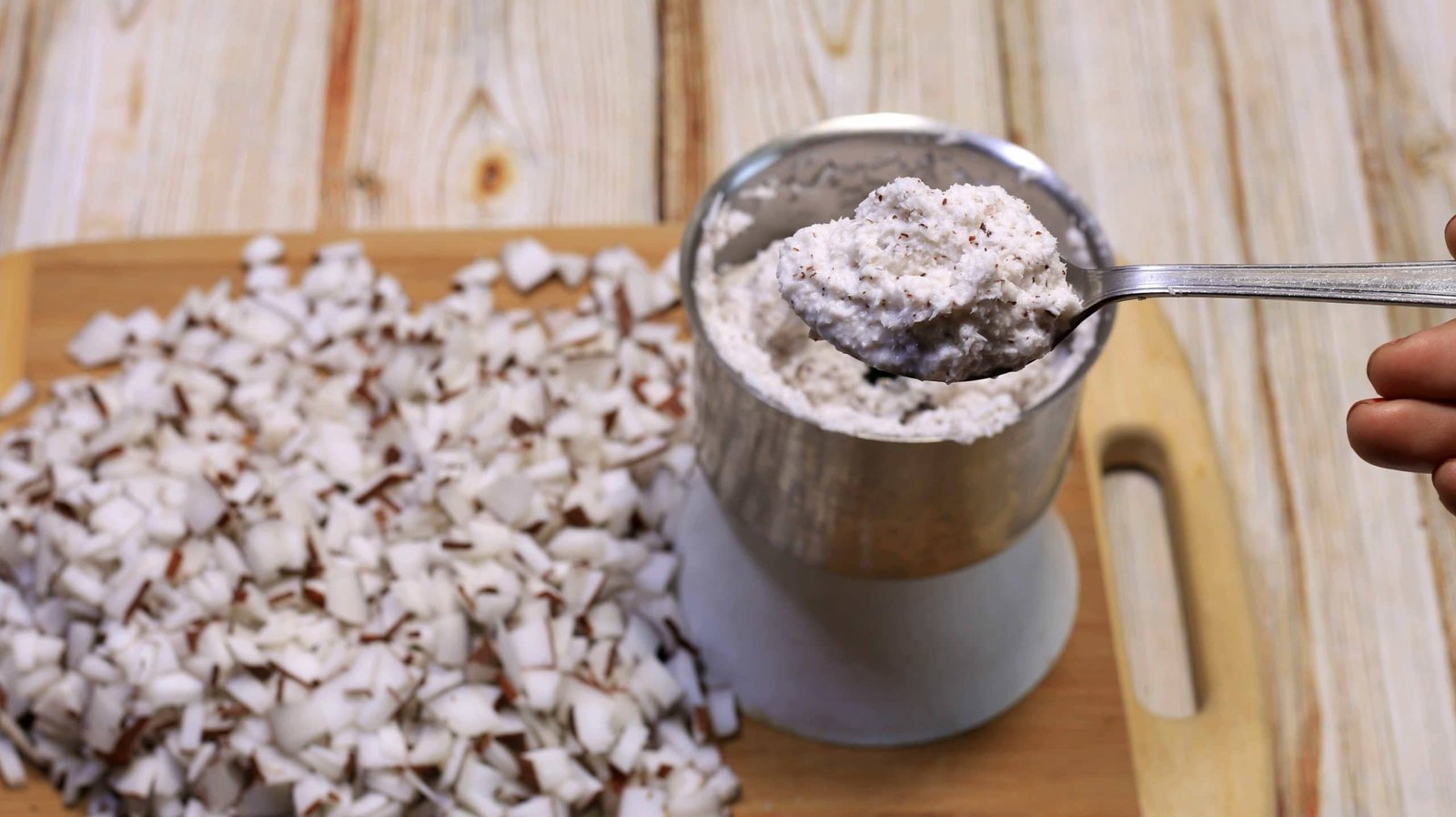 Grind the coconut pieces into a mixer grinder to make a fine paste. If required, add a small quantity of water while grinding so that your paste is really fine.
Grind the entire coconut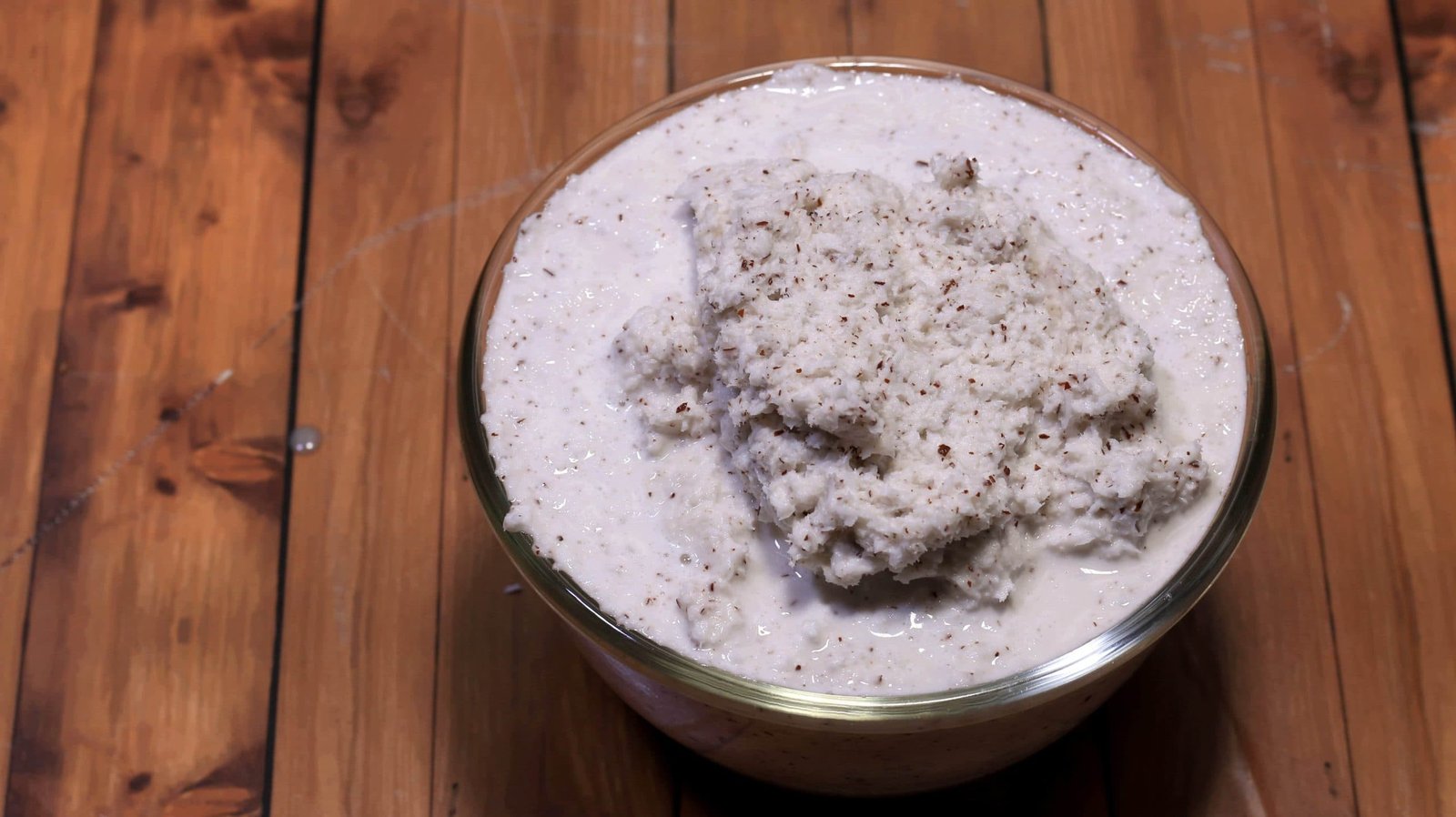 Grind the entire coconut using as less water you can.
Sieve out all the milk from the coconut paste
Extract out the coconut milk using the kitchen sieve or cotton cloth. Your fresh organic coconut milk is ready 🙂 Store this in the refrigerator in an airtight container it will last for a week.
Also read: How To Make Coconut Oil At Home
You can also watch the recipe on my YouTube Channel Sushmita's Diaries