The festive season has begun and it is the time to say bye-bye to frizzy rough and dull hair
If you are busy and unable to find time to visit Salon.
Then, today I'm sharing a super easy, only three-ingredient, deep conditioning hair mask recipe, that can be prepared with the things that are already present in your kitchen. This mask will make your hair soft manageable and bouncy. So, let's quickly, see how to make it.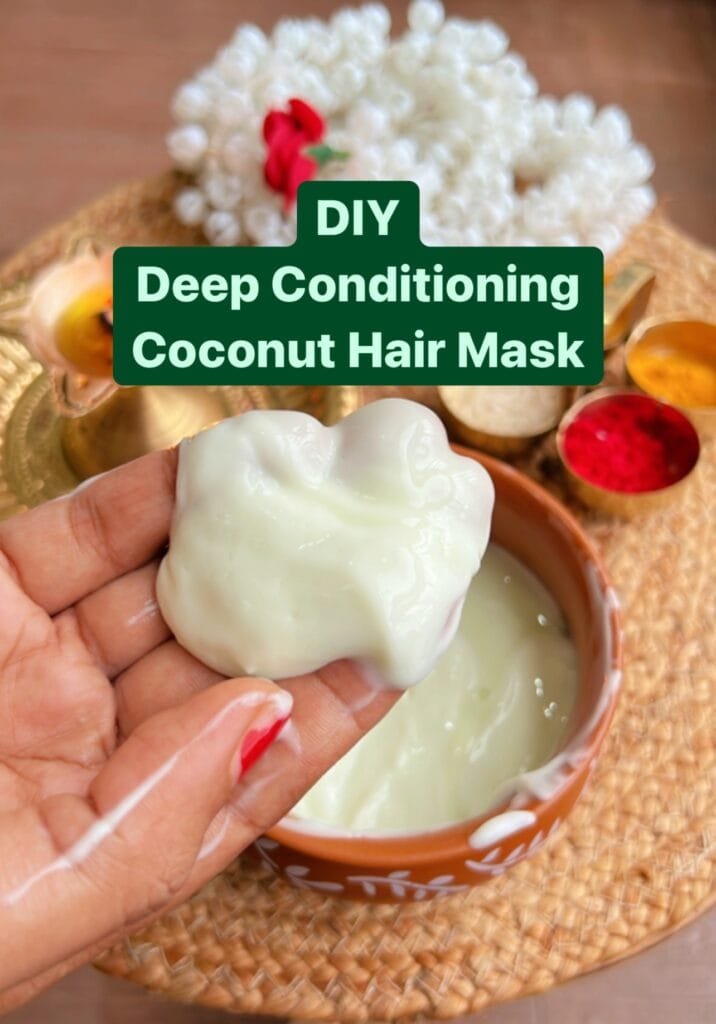 Coconut Hair Mask- Ingredients/Making Process
So the first thing that we need for the DIY deep conditioning hair mask is two to three table spoons of aloe vera gel.
I'm going to add 2 tablespoons of olive oil. You can also use almond oil.
Since this is for deep conditioning, olive oil, and almond oil work very well.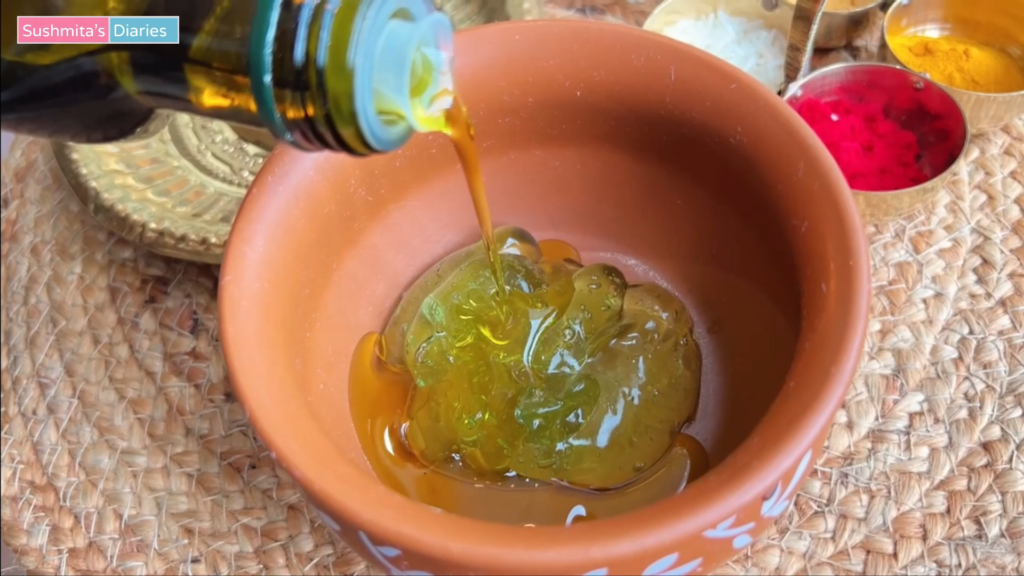 Now keep stirring it continuously for 3 to 4 minutes, till it transforms into a buttery, fluffy cream.
After continues stirring this is what it looks like.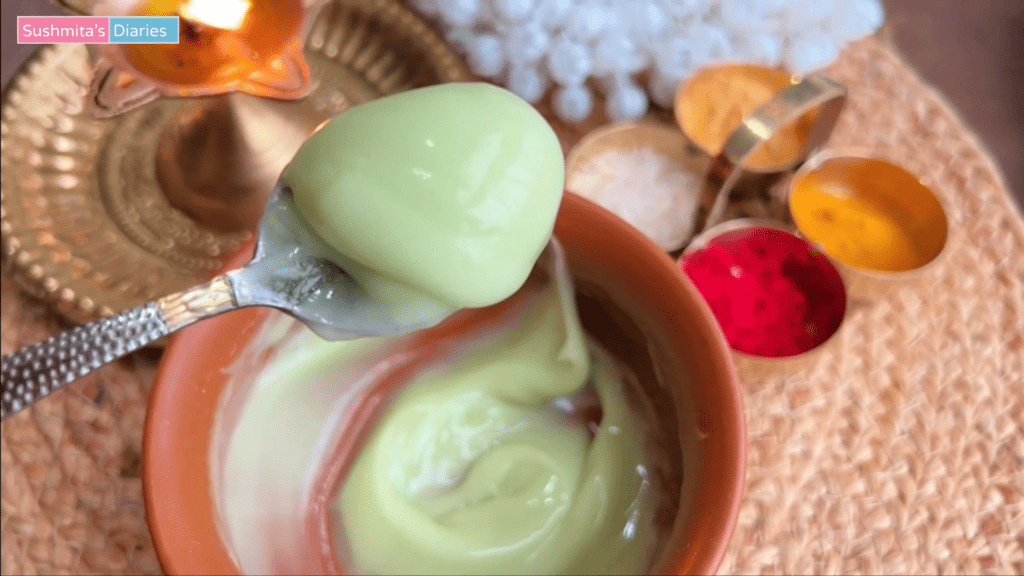 The consistency has changed tremendously and see how they have blended together, so well.
Next, I am going to add the last ingredient which is my favorite as well. Coconut milk cream is a natural hair conditioner and it works very nice for frizzy hair. I have really frizzy hair and I prefer using coconut milk cream.
But, the only thing that you have to make sure is that the coconut milk cream, should be thick and creamy and not runny and watery. Because it'll also make your hair mask very runny and it'll keep dripping off.
So ensure that the coconut cream you're using is thick. I am also sharing the amazon links just in case you wish to buy them online.
You can also make coconut milk cream at home easily, do check out the recipe here: Homemade Natural Coconut Milk Cream For Soft & Shiny Hair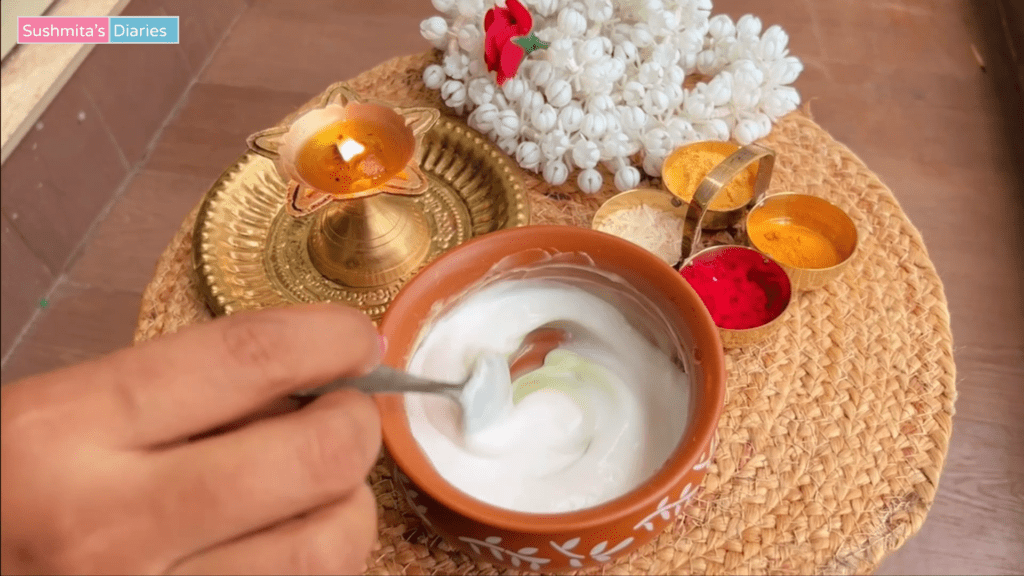 Now keep stirring the mixture for 4-5 minutes until it blends nicely.
Look at this beautiful buttery consistency, there are just no lumps and this looks so seamless.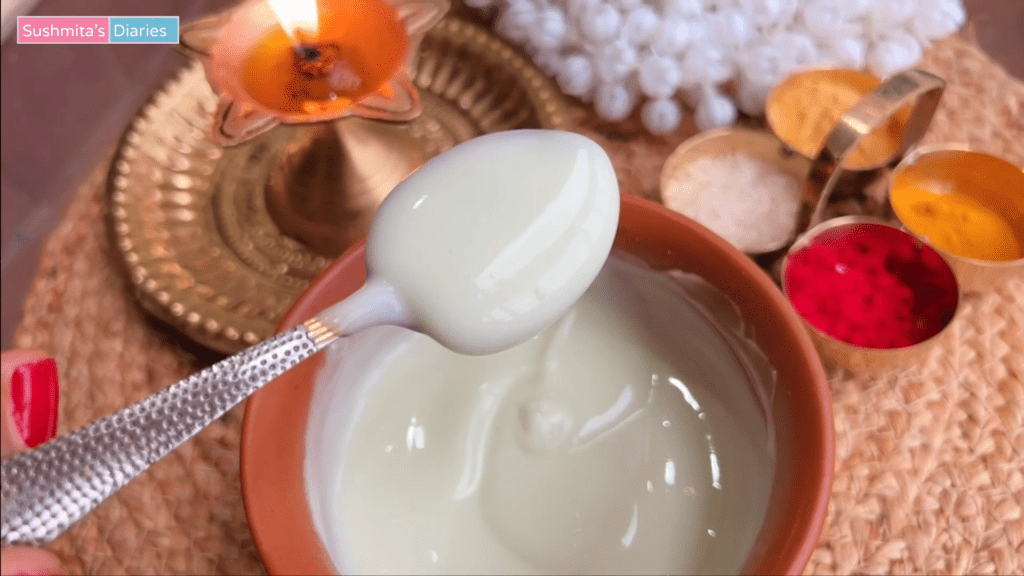 Coconut Hair Mask – Application
For application, you have to apply it on your damp hair and just focus on the hair lengths.
No need to apply on the scalp.
You can use it before shampoo as a pre-conditioning cream and just leave it for 30 minutes and shampoo it later.
And if you're using it, after you shampoo, then just use it as a conditioner that you always do after shampoo, leave it for 30 minutes, and just rinse it with plain water.
So these are the two ways that you can use this conditioning cream.
And it will work very well in both the ways
So, do try it out and please share your experience or feedback in the comment section below.
You can also watch the recipe on my YouTube Channel :