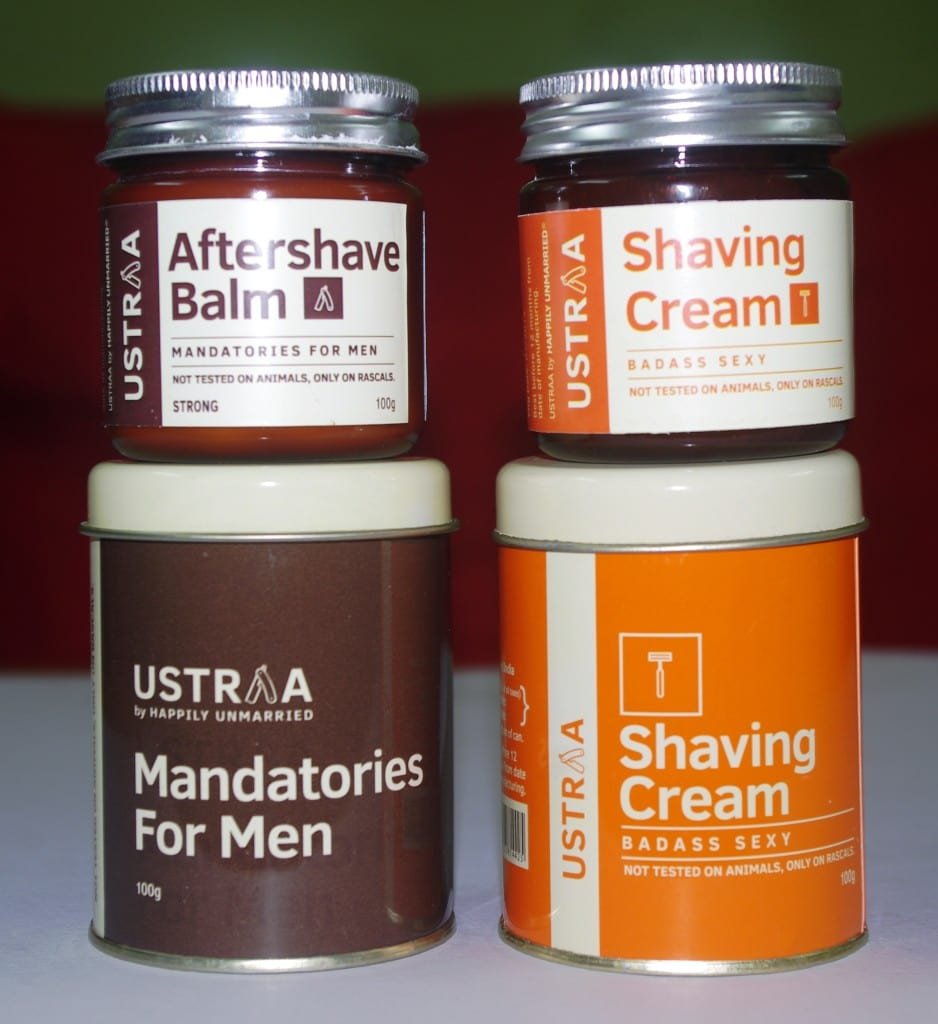 Ever since, the Ustraa toiletry range for men by Happy Unmarried came out, there has been a buzz around this homegrown brand. Its witty advertisement punch lines and olde-worlde 'desi' packaging makes it stand apart from the rest. Also, the retro glass bottles and tin jars, reminds one of those good old roadside barbers with an Ustraa (shaving razor) in hands. The grooming range includes aftershave lotions, hair wax, beard wash, body & face wash, shaving creams and much more. My husband has a penchant for shaving foams and aftershave lotions. He uses a few international ones, however, impressed by Ustraa's catchy taglines, he ordered two of their products. So, based on his first hand experiences, here is the Ustraa Badass Sexy Shaving Cream and Men After Shave Balm Strong-review .
Badass Sexy- What is it and what it does?
A shaving cream with cinnamon essential oils and various other nourishing ingredients. Badass Sexy is free from harmful SLS & paraben and pulls the skin, making it tight and firm. It contains Aloe Vera that is a natural moisturizer and acts as an anti-irritant for the skin. Other components like coconut oil prevent dryness of skin and provide nutrients to it while Menthol freshens and soothes.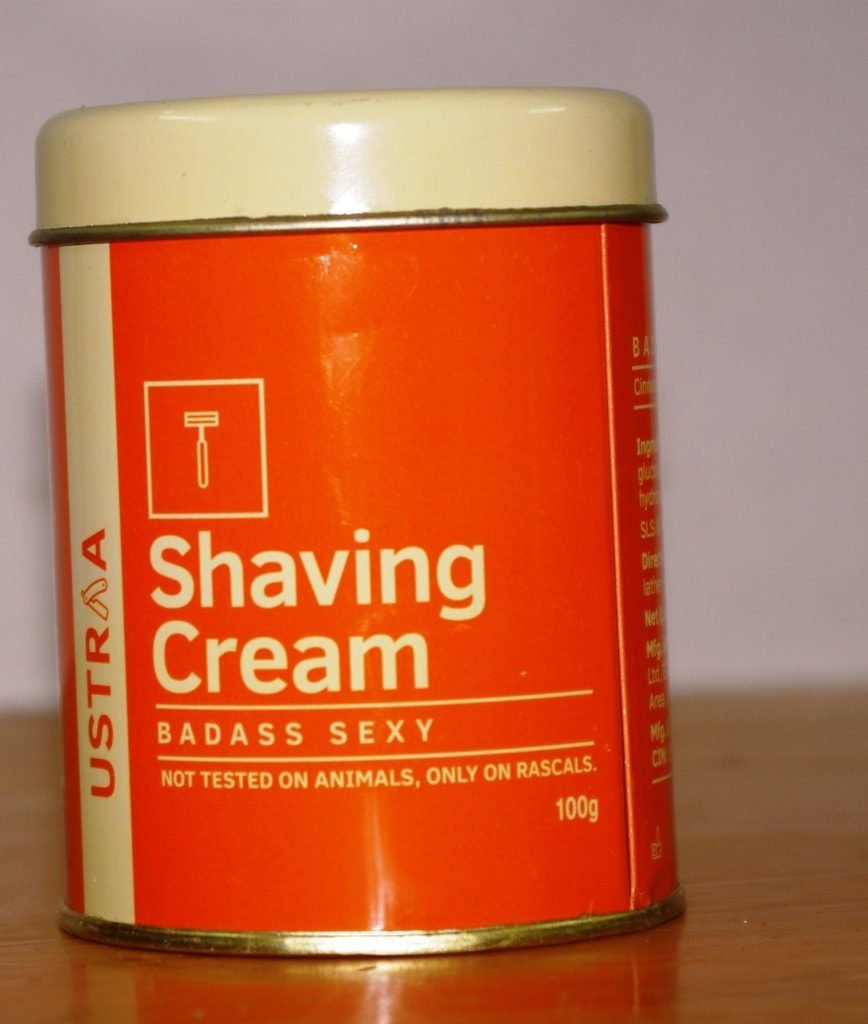 Price:
INR 250 for 100 gms.
Availability:
With e-retailers including Nykaa, amazon and Happy Unmarried store.
Ingredients:
Aloe Vera, Coconut Oil, Menthol, Cinnamon, Aqua, Decyl Glucoside, Glycerin, Coco Glucoside, Coco Amido Propyl Betaine, Xanthan Gum, Propylene Glycol & Essential Oils.
Packaging :
The packaging is quite funky with a bright orange outer container carrying a glass jar within. There is a retro feel to the appearance given to the tin container and screw cap on glass jar. Usually the glass jar packaging isn't very travel friendly, thus, I prefer to carry the tin container at all times.
My experience with it:
The cream is thick and wax like, with a refreshing cinnamon and orange fragrance. Due to its very thick consistency, the product takes a while to spread even on wet skin. If you are used to shaving foams that spread in a blink, you might find this cream a bit dated, which anyway is it USP, 'old-school' remember? The cream, once applied, doesn't lather much even with water. It sits like a gentle conditioner rather. Less lather, though, doesn't affect the shaving experience and the razor glides smoothly. If you have real dense growth, a second helping would be required for a closer shave.
The product is mild in nature and did not cause any irritation or itchiness. My skin felt calm, nourished and refreshed after the shave. The sweet smell of cinnamon and orange lingers.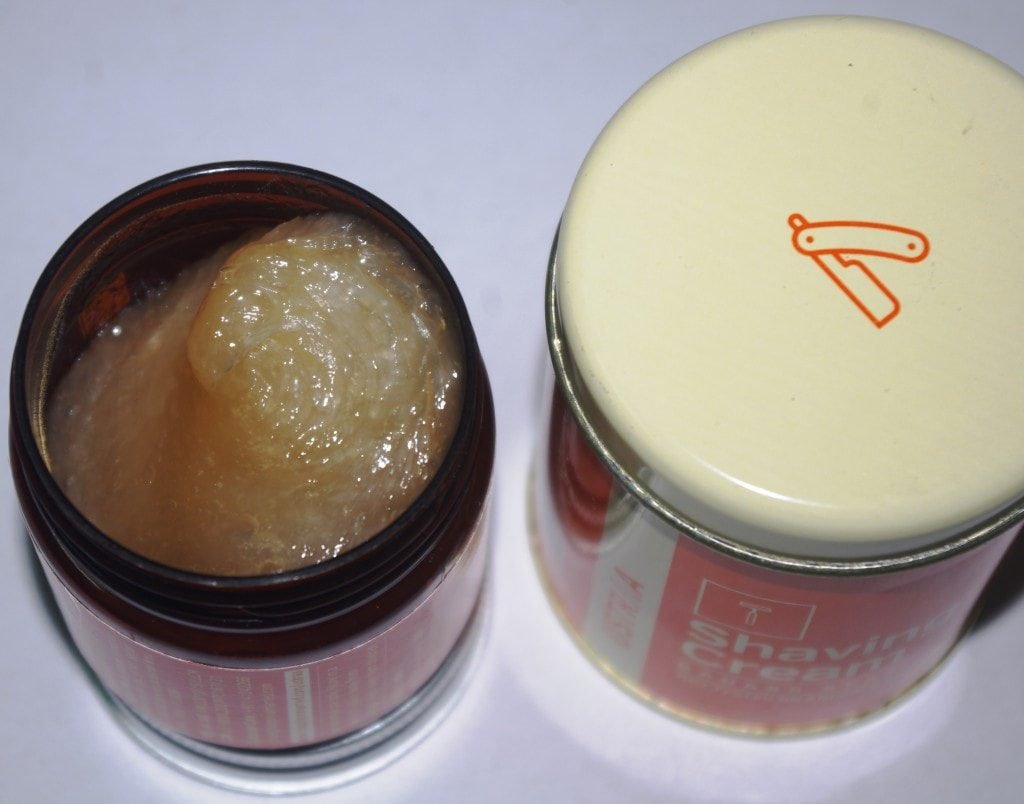 HITS:
Really mild and soothing.
The smell is wonderful yet not overpowering
My skin felt nourished
Packaging is cool.
Reasonably priced unlike other extremely expensive shaving products available in the market
SLS and Paraben free
MISSES:
Very thick consistency, difficult to spread.
Doesn't lather like shaving foams
Salon Guru India Rating: 3/5
Mandatories For Men Aftershave Balm Strong – What is it and what it does?
Aftershave Balm Strong is meant to condition and calm the freshly shaved skin. It relaxes the shaving cuts and nicks with Aloe Vera, Menthol and essential oils. It has a sweet stinging effect that comes with camphor, which is a great antiseptic, disinfectant, anti irritant, anti rashes and anti-acne. So the sting is well worth it. Also, free of SLS & Paraben.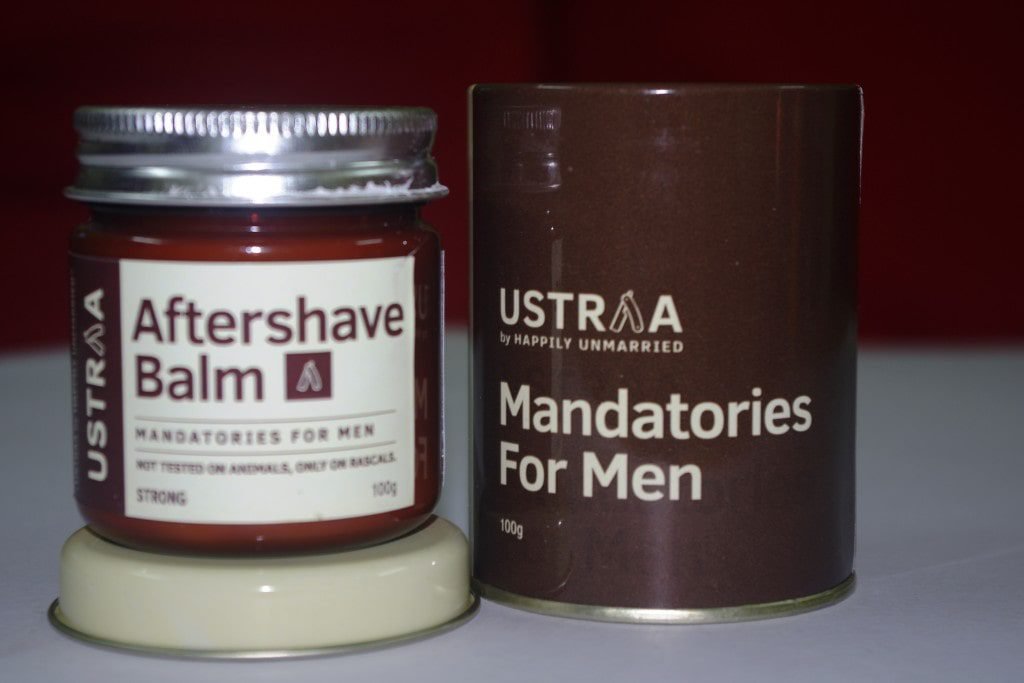 Price:
INR 299
Availability:
With e-retailers including Nykaa, amazon and Happy Unmarried store.
Ingredients:
Beeswax, Microwax, Shea Butter, Coconut Oil, Aloe Vera, Menthol & Lemon Oil, Aqua, Steric Acid, Hydroxypropyl Starch Phosphade, Essential Oils.
My experience with it
The aftershave balm has a thin cream consistency and pale ice blue colour. The fragrance is strong and hits your senses in a pleasant way. The product spreads easily and does have a bittersweet 'sting' sensation when applied immediately after the shave. It is more like a moisturizer in look and feel. The skin felt really soft and calm after using it. I could see that it took care of the cuts and scratches and made them painless. The best part is the fragrance which stays. Very good product for that price!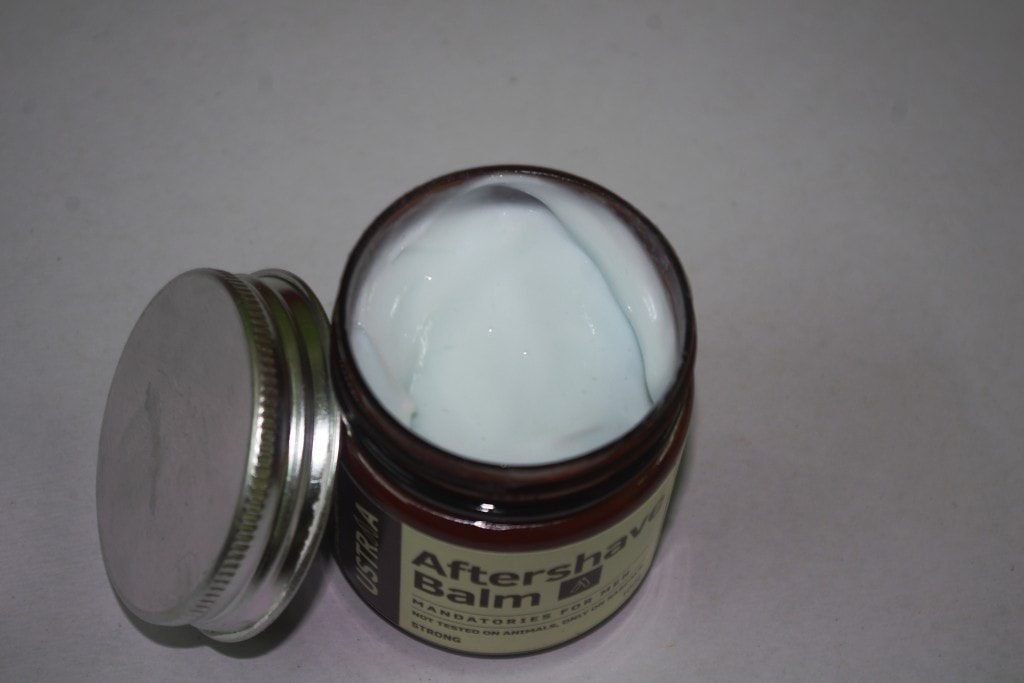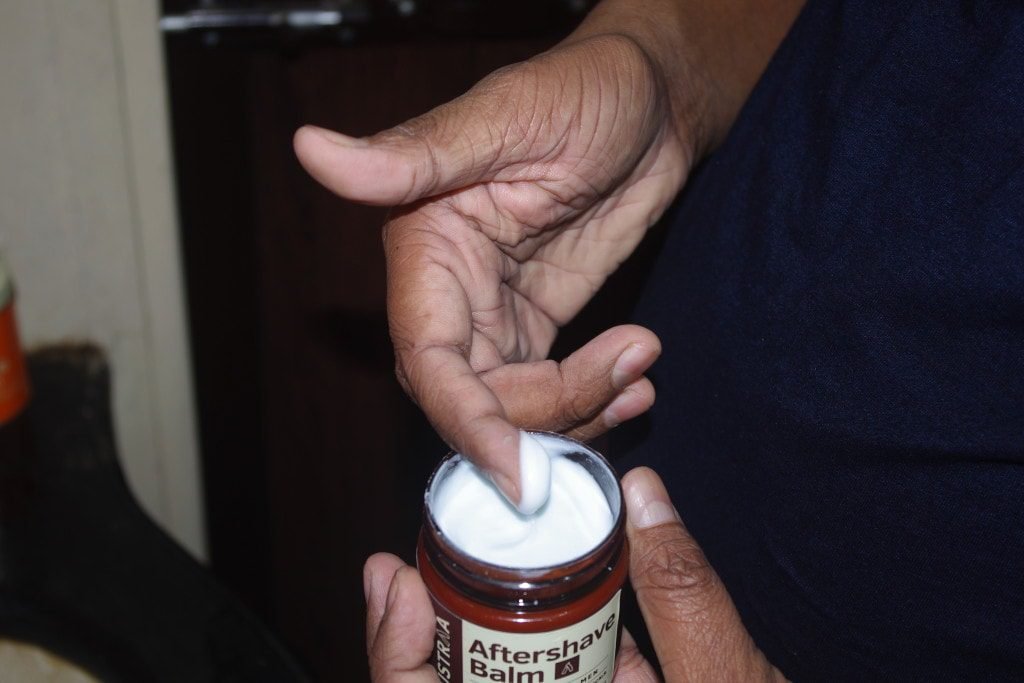 HITS:
Very moisturizing
Fragrance is pleasant
Treated cuts and scratches
Free of SLS and paraben
Inexpensive
Misses:
Not like conventional liquid aftershave lotions (if it is a drawback at all).
Very moisturizing cream like. Not too suitable for those with oily skin.
Salon Guru India Rating: 3.5/5