Given to the current pandemic situation, it is extremely essential to work towards keeping the immune system strong. Because that is your only shield against diseases and bacteria.
The ancient Indian Ayurvedic system has specified some spices that boost immunity and help keep the respiratory tract healthy. Coronavirus seems to be hitting the lungs worse.
It is a great idea to make efforts towards keeping the respiratory system free of toxins, robust and strong.
Though, numerous recipes for turmeric tea are available on various blogs and also on youtube, I am sharing my own version which has worked the best for me. This doesn't involve a masala overload, which was a common trait seen through most tea recipes.
Living in a hot tropical country amidst scorching summers, I don't fancy the idea of going overboard with too many spices in my tea, while they might well not be working towards our main goal.
Hence, I carefully curated my own version with just a few select spices that
work just fine and don't give you an acidic tummy and heartburn.
Method :
Pour two and a half cups of water in a pan and place it over low flame.
This would make 2 cups of tea.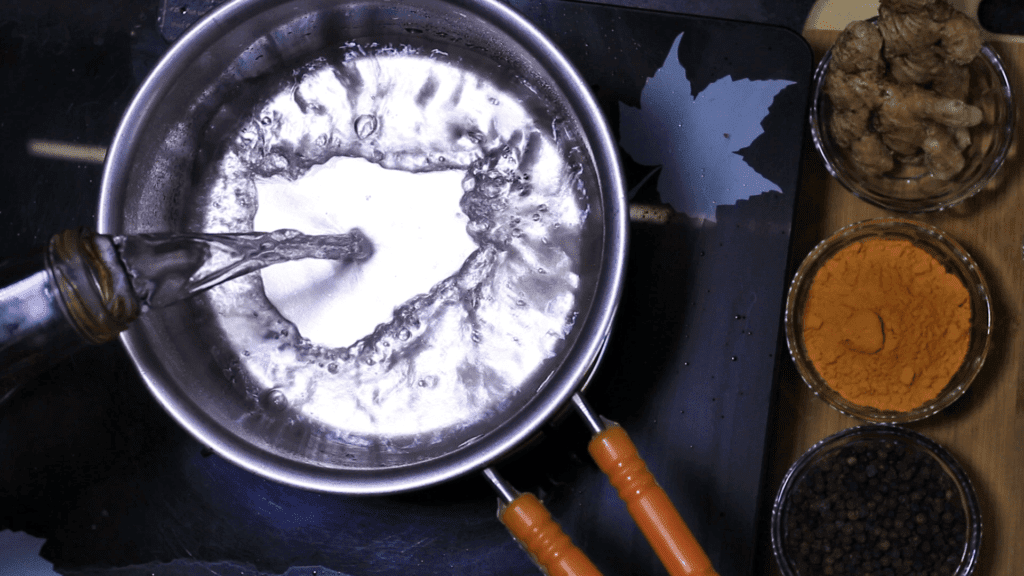 Turmeric
Add half a teaspoon of turmeric. I have been using freshly grated raw turmeric roots in my kitchen for several months now.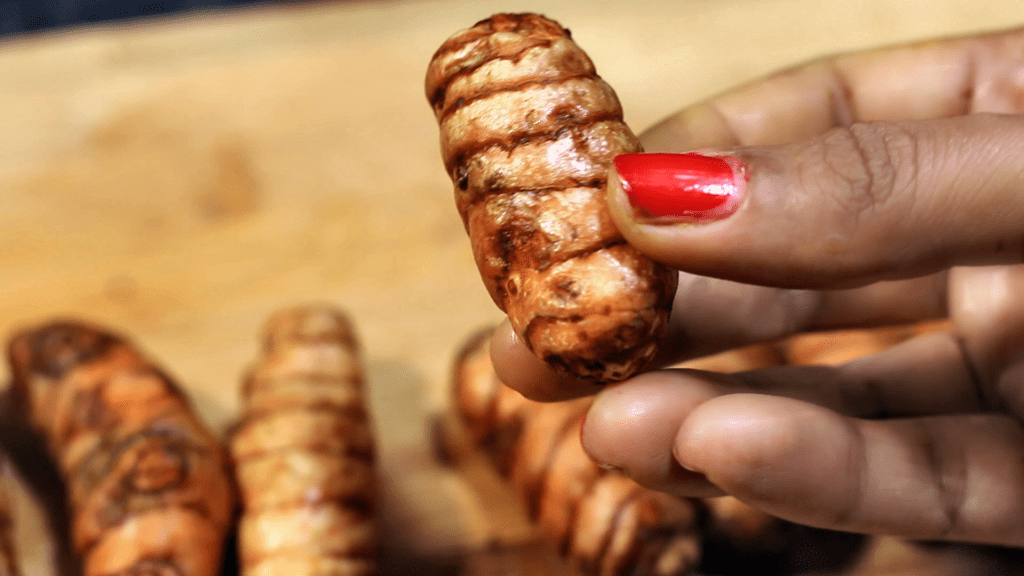 Kachhi Haldi (as called in Hindi) is pure and has loads of anti-oxidant, anti-septic, and anti-septic properties.
I also add it to my juice, milk, etc. It surprisingly is more effective than the powdered one but isn't intense or hard on the stomach.
However, lately, fresh turmeric has been very difficult to be found. So, using turmeric powder anyway.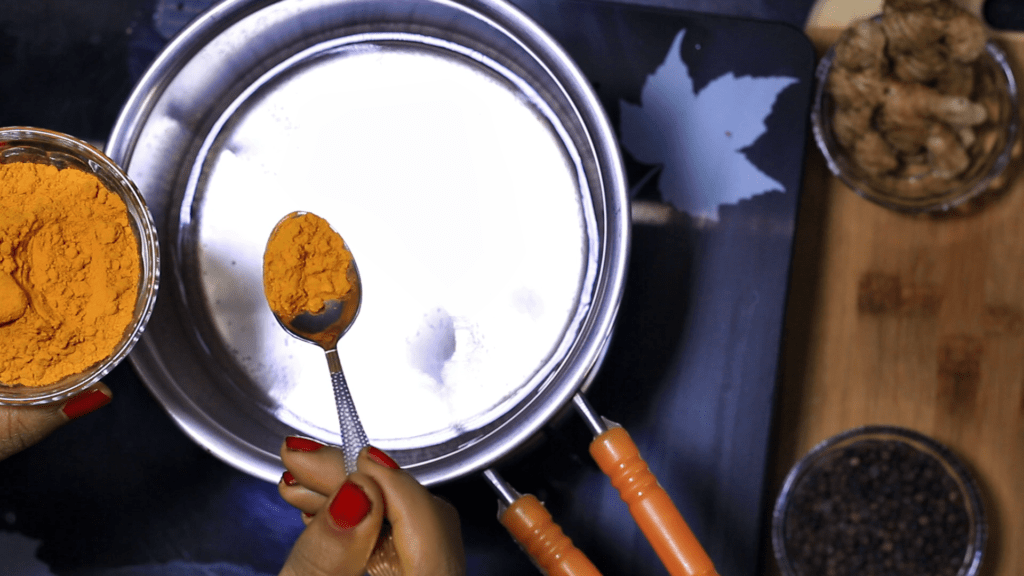 You may use fresh roots if available. Nothing better than that.
The water will turn golden yellow if fresh turmeric is added, while powder makes it more saffronish.
Ginger
Ginger is a strong root vegetable and a sworn enemy of the flu and cold. My grandmom used to prepare a 'kaadha' or a syrup boiled with herbs and spices to relieve flu symptoms.
It had loads of ginger in it that soothes a sore throat and boosts immunity.
Use one teaspoon freshly grated ginger or half teaspoon ginger powder also known as Sonth in Hindi.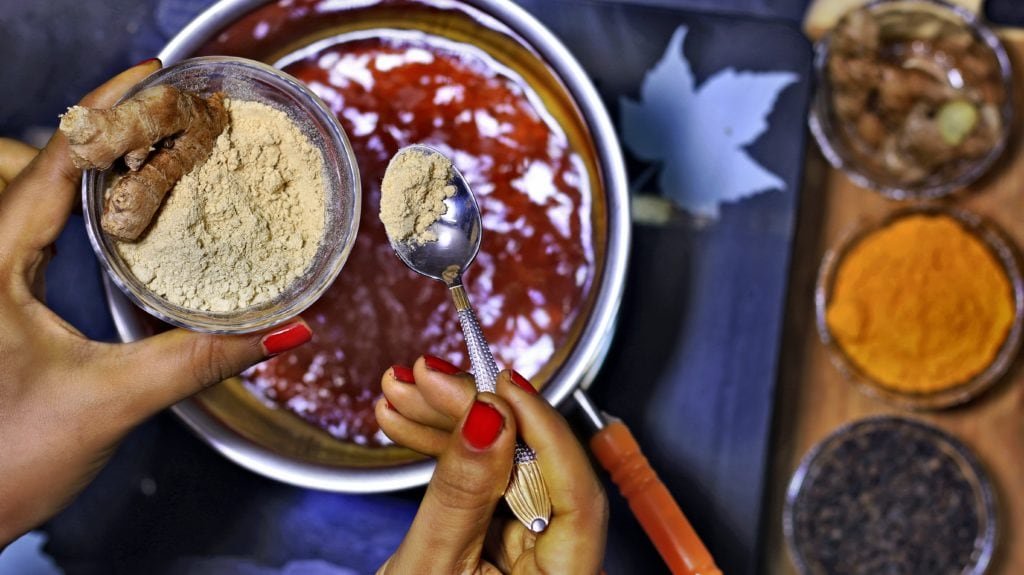 Black Pepper
It is one of my favorite spices for its distinct aroma and the relief it brings
in cold and cough situation when consumed through tea or 'Kaadha'.
Be very cautious before buying black pepper as most cheap brands sell pepper mixed with dried papaya seeds.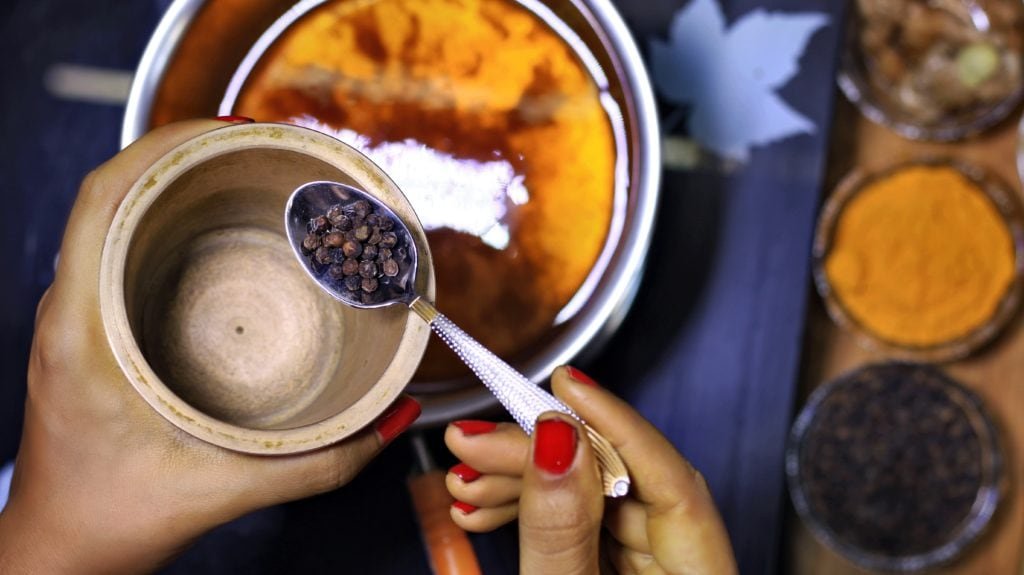 Being of similar size, colour, and shape, it is hard to tell the difference in one go. Always go for authentic varieties and trusted brands.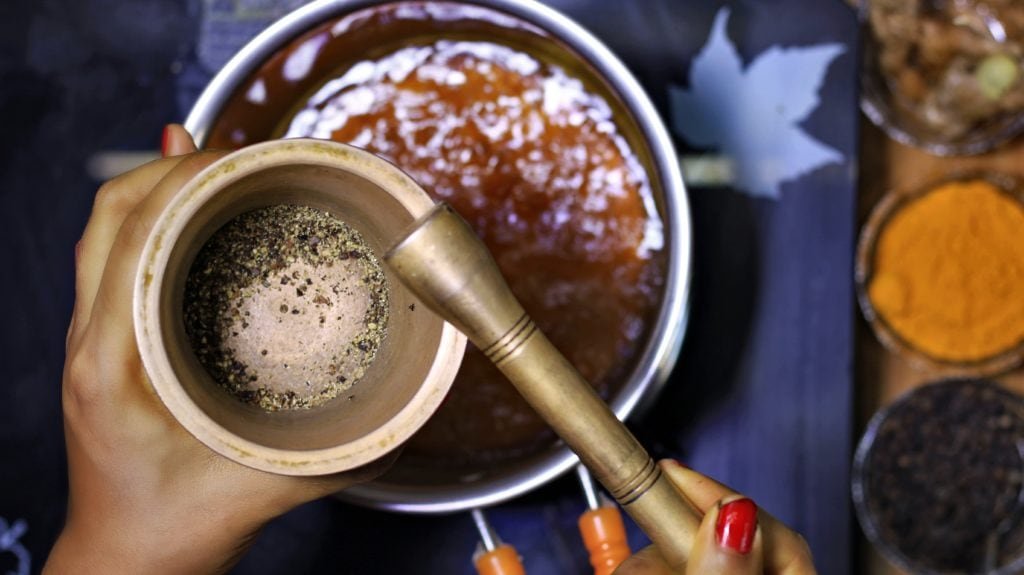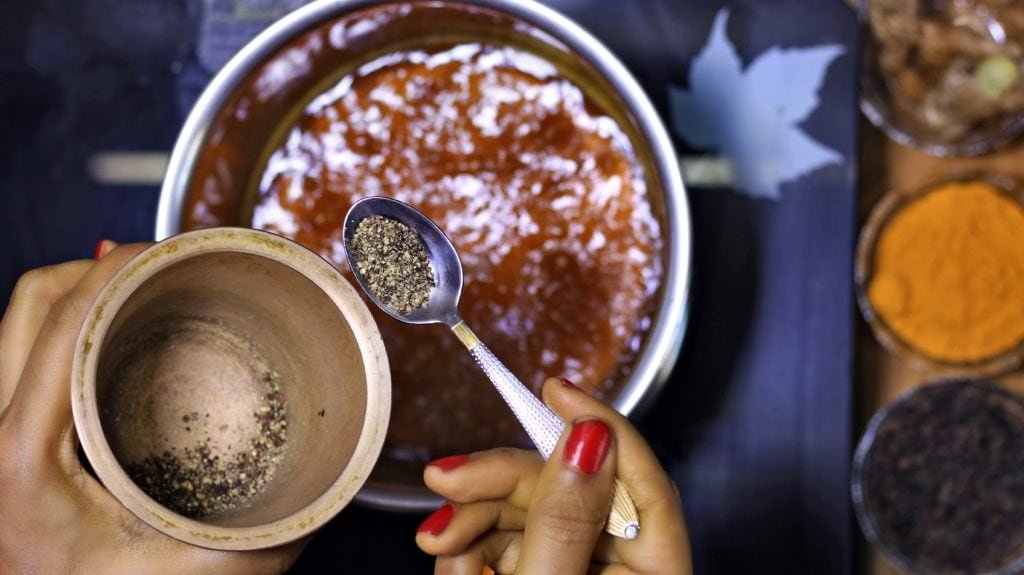 Adding half teaspoon of black pepper powder. Bring it all to a rolling boil for 2 minutes.
Pour in a cup and let the tea cool down slightly. I have avoided adding sugar in it as sugar weakens the immune system and will beat the entire purpose of preparing this tea.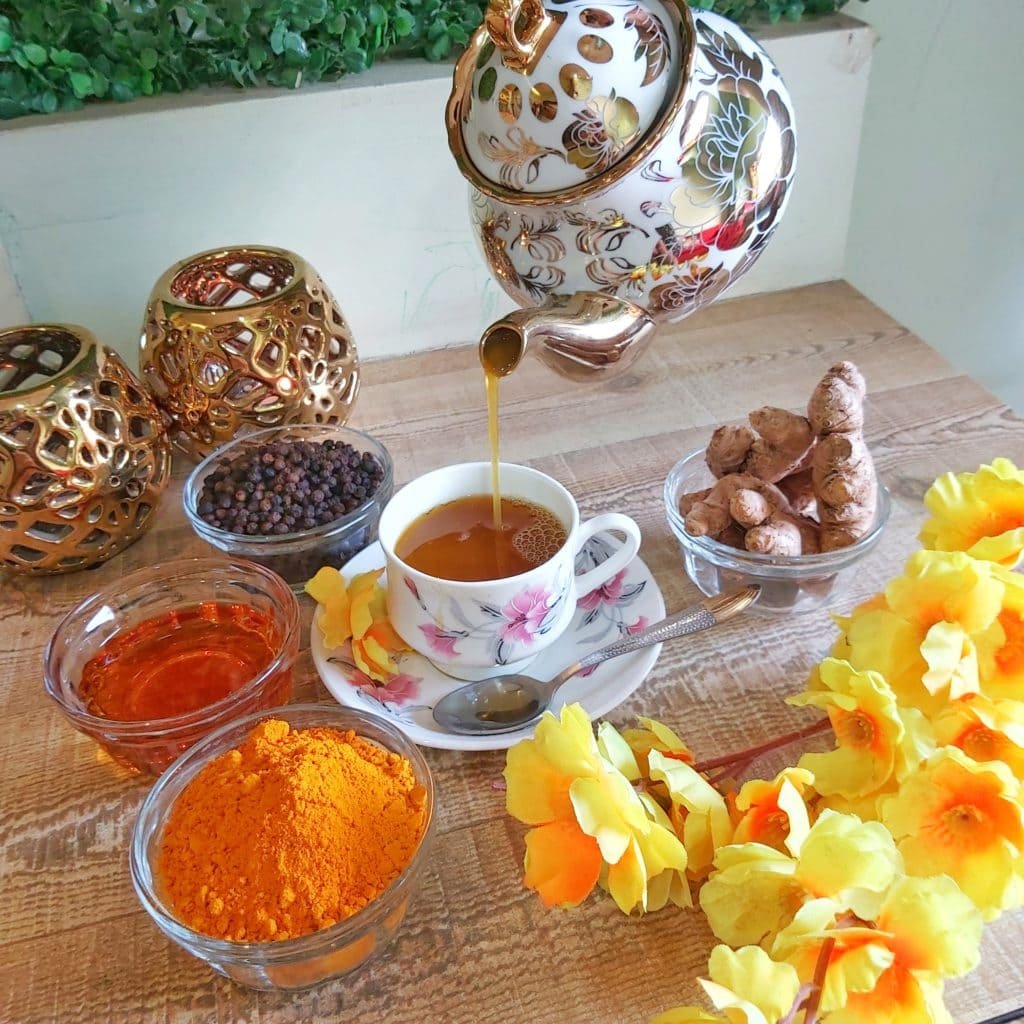 You may add jaggery while boiling. I prefer to add organic honey in my tea. Honey is great for digestion and overall wellness.
Make sure to pick good quality, organic honey, for best results.
You can also watch the turmeric tea recipe in the video below :
Also read : How TO Make Hand Sanitizer At Home