After its outlets in Delhi and Pune, Sephora has now launched its flagship store in Mumbai. The launch on January 30th remained an exciting affair with celebrities and makeup lovers making a beeline to Palladium Mall to be a part of the celebrations.
The vibe at the venue was brilliant as Bollywood's Queen of Kitsch Kangana Ranaut inaugurated the store at the mall's level-2. The pre-launch event the evening before had created enough buzz with names like Sarah Jane Dias, Shibani Dandekar, Mandira Bedi, Elli Aviram, Karishma Tanna among many others attending it. Flash mobs, with Sephora girls breaking into an impromptu gig at the mall, a few days ago had only added to the thrill.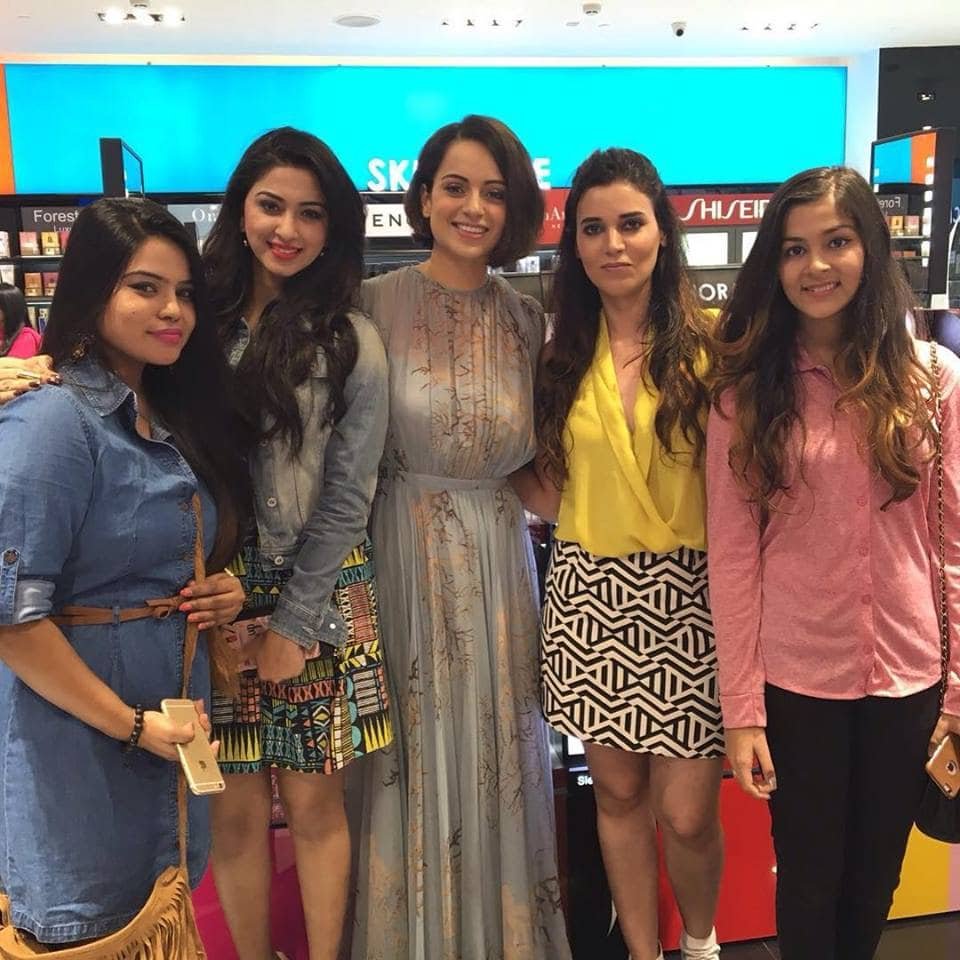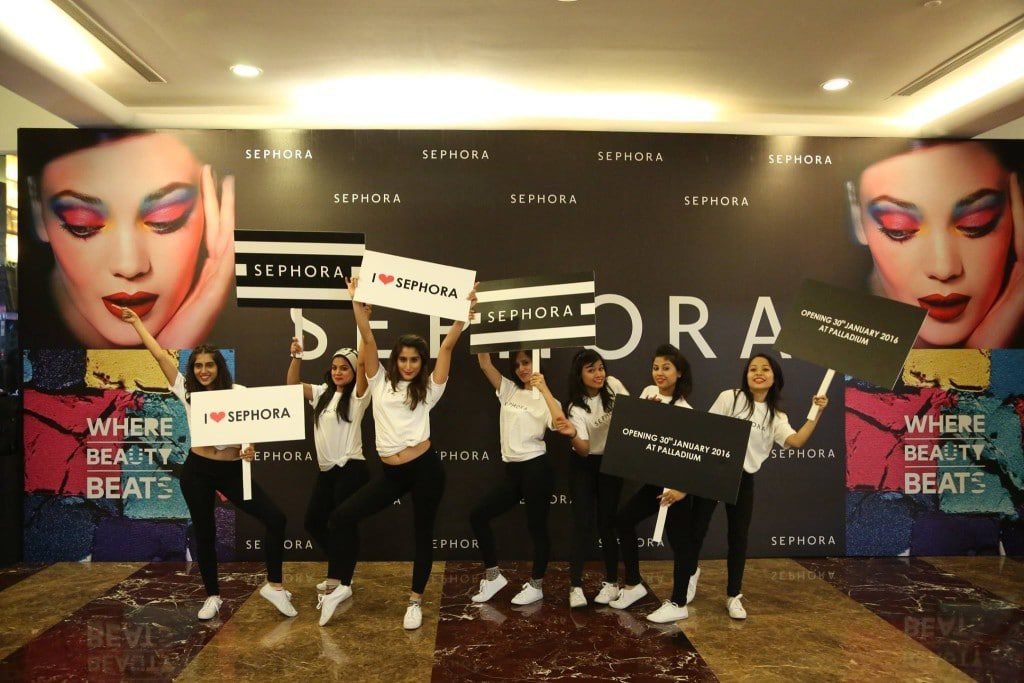 On Saturday afternoon, hundreds of enthusiasts queued up across the floor to lay there foot inside the store. It being a moderate sized store, the security had no choice than to allow just a hand full of people in, at a time. Though, it was a delight to watch Sephora girls shaking a leg or two on thumping scores, the infinite queues did make me jittery. After trying for half an hour to cut through the chaotic queues, I gave up on the attempt and decide to take a lunch break hoping the turmoil to settle a bit. Talk of wishful thinking! The crowd and queues remained intact even after a couple of hours. Amusing no?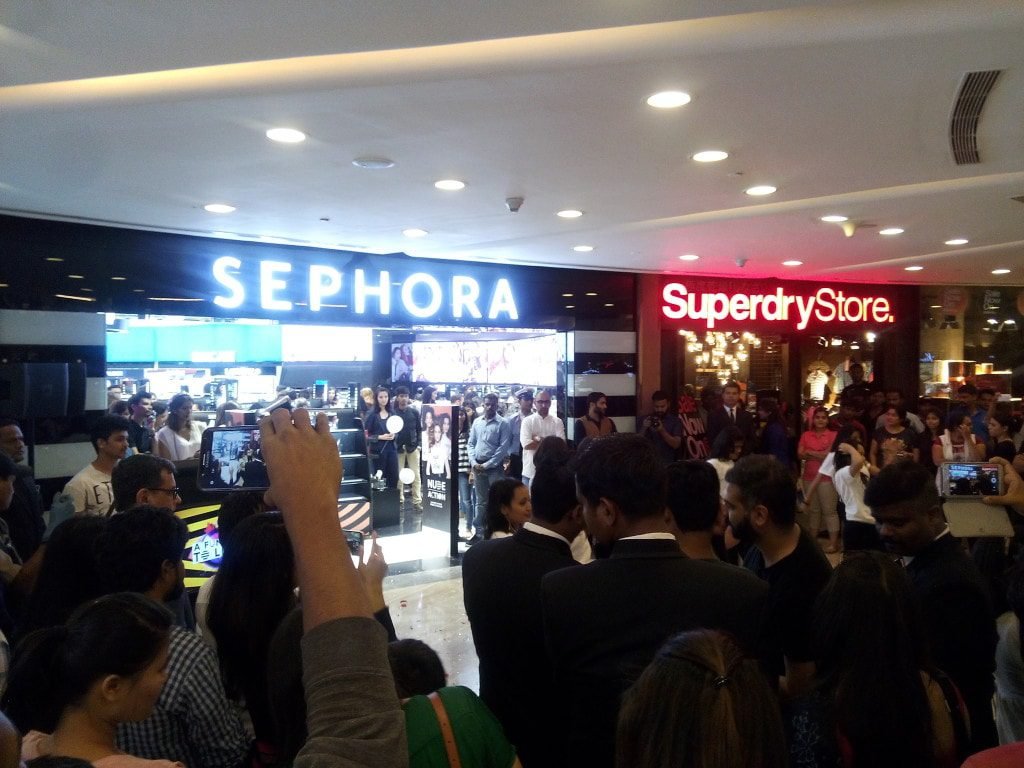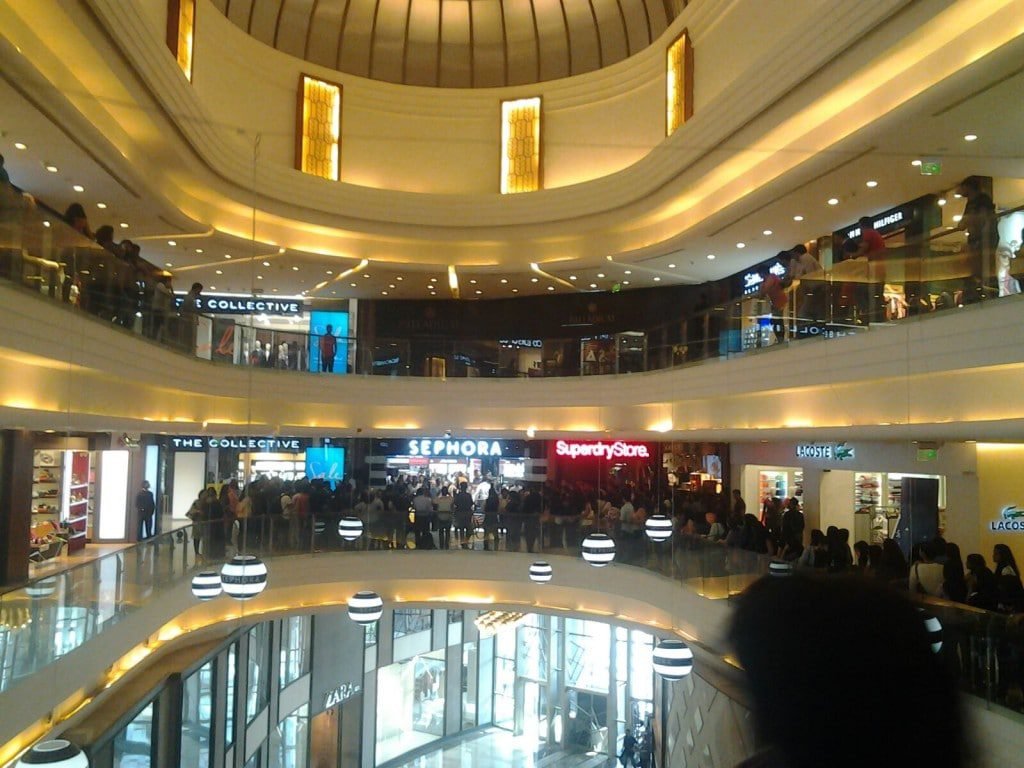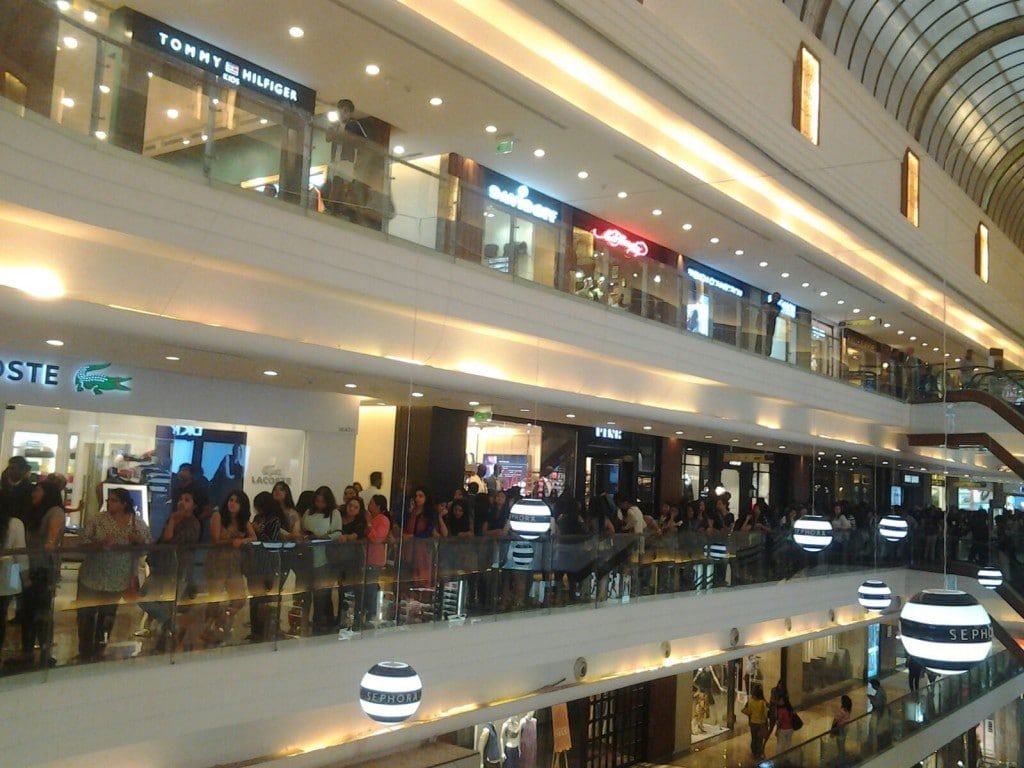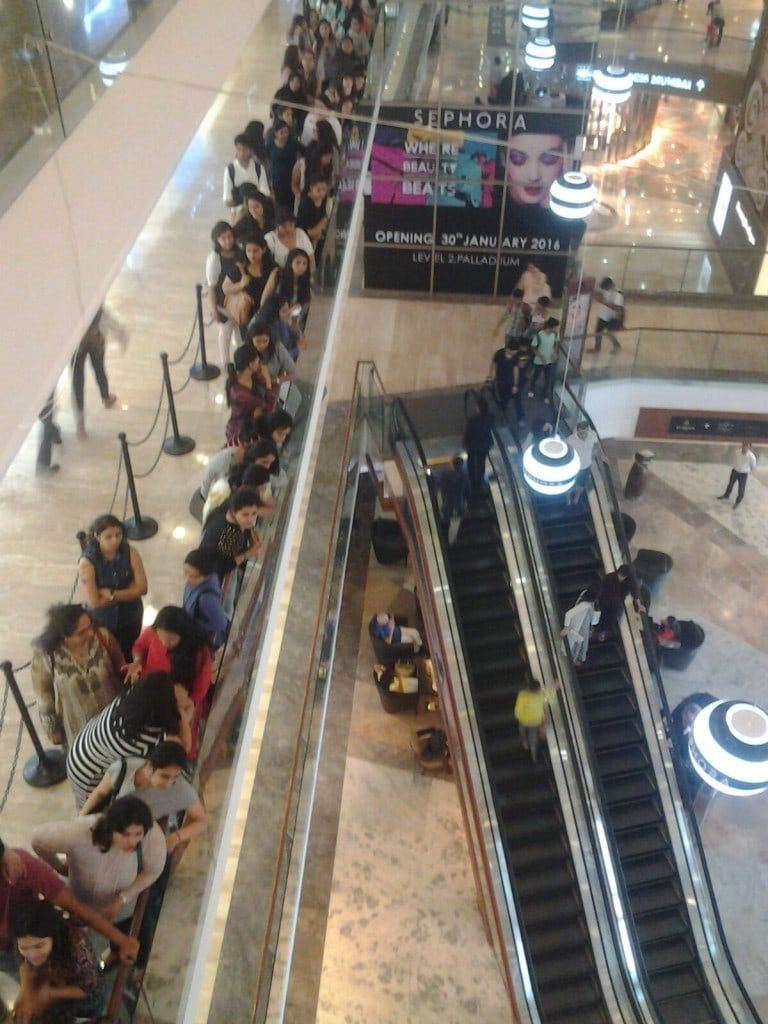 So, I finally jumped into the band wagon and steered my way to the store after waiting for another hour. The store, brimming with makeup lovers, is a delight anyway. The brands, the products and all that razzamatazz made me forget my ordeal. A few glitches though. Famous Sephora brands like NYX, Bert's Bees, The Face Shop, Urban Decay, Too Faced etc were missing. Also, the sales attendants were so overwhelmed by the chaos that they seemed a bit indifferent. I really don't blame them! Such influx of people can get onto your nerves and they are humans after all. For instance, I tried spotting my shade in Sephora's matifying pressed powder but the girl at the counter was busy managing people picking up testers and mishandling fresh pieces. Same with Benefit's and Stila counter as well. Over excited patrons making a big mess with products and stepping over one another!
I little pissed off with the confusion, I decided to pick up minimum stuff and better return another day to shop in peace. One inevitable pick was Sephora sheet mask in Green Tea and the matifying pressed powder, of which I had to choose my own shade without the help of the attendant for the reasons I previously mentioned.
I left with many reasons to return again and continue my fling with this beauty giant.