Kim Kardashian needs no introduction when it comes to setting makeup and hair trends. In fact, her styles often become global trends. But what I have observed about her is that she often wears her hair straight and shiny. While curls and waves may come and go, straight, shiny, and gorgeous-looking hair always stays.
I tried decoding Kim K's hair care routine by watching several of her interviews and reading whatever she had shared across several social media platforms, as well as insights from her hairstylists on Instagram and elsewhere. From all the information I gathered, I figured out that the products she uses are primarily anti-frizz and straightening ones.
Unfortunately, these fortifying and damage-reversing products are not readily available outside of the US, and even if they are, they can be extremely expensive. So, I embarked on a journey to find affordable alternatives that could provide similar results. Today, I'm going to share with you the best possible affordable alternatives to achieve Kim Kardashian's super straight, shiny, and healthy hair.
Step 1: Using Frizz Control and Straightening Shampoo
If your hair is frizzy and rebellious, just like mine, you must go for a shampoo that strengthens the protein bonds and also provides a straightening effect. I highly recommend using the L'Oreal professional Liss Unlimited. This formula has been specially made for frizzy, rebellious hair, and it can also be used if you have chemically straightened your hair. The Liss Unlimited shampoo is tailor-made for unruly hair, taming frizz with special ingredients including Pro keratin and evening primrose oil. Gentle shampoos like these smooth out baby hair and frizz, making the hair appear sleek and more manageable. It is very mild and can be used on chemically treated and colored hair. Always follow the shampoo with a good conditioner.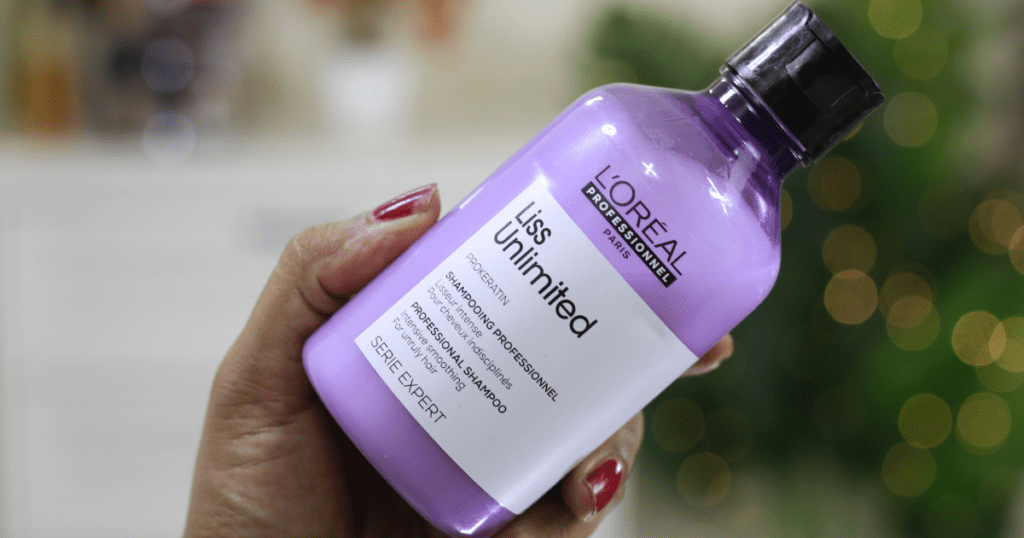 Step 2: Hydrating Conditioner for Chemically Treated Hair
Kim Kardashian often talks about extensively hydrating her hair since it undergoes chemical and heat treatments. For optimal results, I recommend using the mask-like conditioner from the same Frizz Control range. Apply it generously on damp hair, leaving the scalp and focusing only on the lengths. Leave it for five to seven minutes and then rinse with plain water.
Step 3: Using a Hot Comb Instead of a Blow Dryer or Iron
Several blogs mention that Kim prefers blow-drying her hair on a low heat setting using a paddle brush. However, instead of a blow dryer, let's stick to a simple hot comb, which causes less damage to the hair compared to an iron or blow dryer. I have been using this hot comb since 2016, and it has never disappointed me. It functions like a regular paddle brush but with air blown out of the bristles, leaving a nice smooth finish to the hair without having to use an iron all the time.
Step 4: Adding Moisture with an Extraordinary Oil
After washing and brushing your hair, it is essential to add moisture to the lengths and lower tips of the hair, as this is where split ends and frizz tend to begin. I highly recommend using the L'Oreal Paris extraordinary oil with six precious floral oils. I have been using this for a long time, and it works wonders as a serum. Just use a pump of it and apply it to the lower ends of the hair. It instantly adds shine, hydration, and helps tame split ends and frizz. Kim Kardashian has emphasized the importance of maintaining hydration in her hair care routine, especially with all the chemical treatments and coloring her hair goes through.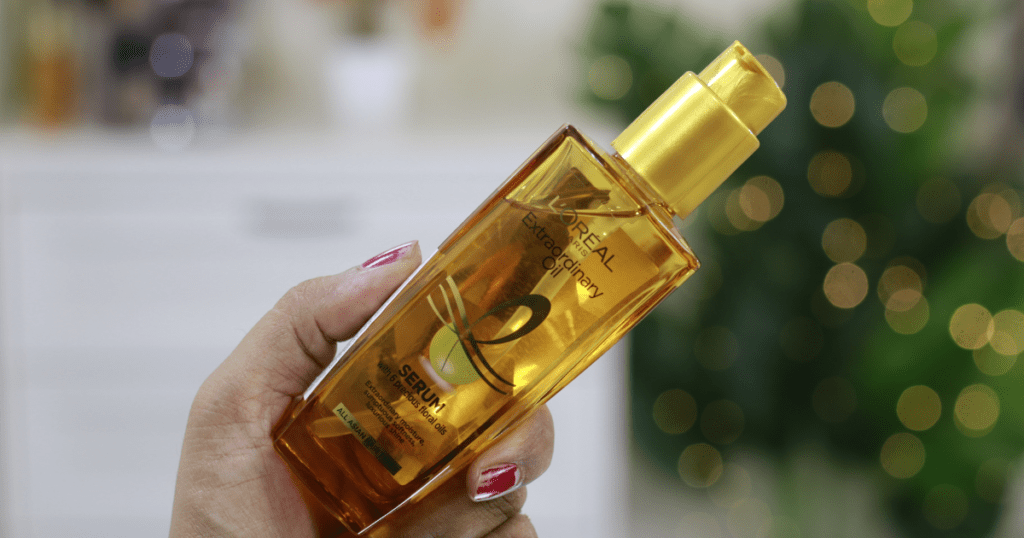 Step 5: Weekly Deep Conditioning or Hair Spa Treatment
A weekly deep conditioning or hair spa treatment is something that Kim swears by. Keratin happens to be an essential protein in the hair structure that helps retain hair strength and texture. For a home spa treatment, I use a keratin-rich hair smoothing cream designed for extremely dry and damaged hair. This cream contains Brazilian nut oil as its main hydrating ingredient. Apply it generously on clean, damp hair section by section, focusing on the lengths. Leave it on for 20 to 30 minutes, depending on how much time you have, and then rinse with plain water. Repeat every 10 days for glossy, super soft, and straighter-looking hair.
Hollywood's Obsession: Dry Oil and the Quest for Alternatives
Kim Kardashian has expressed her love for dry oil, which is an integral part of her routine. However, after extensive research, I couldn't find the exact Redken dry oil she uses. Interestingly, I discovered Hollywood's obsession with Argan oil, known for its non-oily nourishing properties. That's when I stumbled upon these Argan and coconut oil shots. Let me tell you, I fell in love with them. These bottles are filled with magic potions. They provide rich nourishment similar to Redken dry oil but without the stickiness. The shots come with a convenient plastic nozzle for easy application on the scalp. Simply apply one shot on the scalp and massage it so that it gets easily absorbed into the hair follicles. The scalp feels super nourished without the typical oily residue. Leave it on overnight and shampoo the next morning as usual.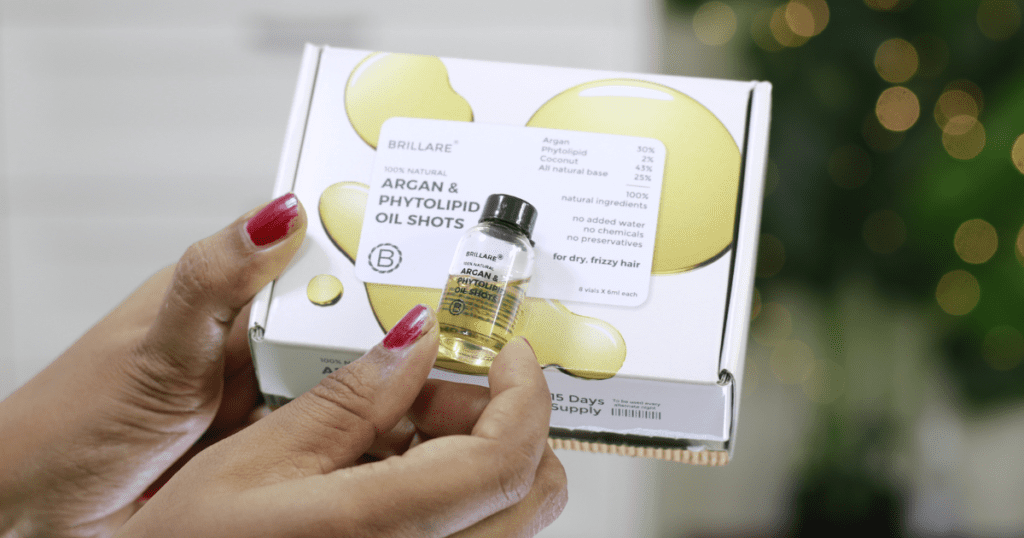 Step 7: Setting the Hair with Shine Spray
Have you ever wondered how celebrities maintain their perfect hairstyles without even a baby hair peeking out? Here's the secret: shine spray. Most celebrities, including Kim Kardashian, use shine spray to set their hair and add that much-needed gloss. The Oasis shine spray is a versatile product that not only styles and holds the hair for long periods but also imparts a seamless, celebrity-like shine. If you're a hair enthusiast like me, this is a must-have in your vanity. It provides a beautiful finish and gloss to the hair without the sticky residue often associated with hairsprays.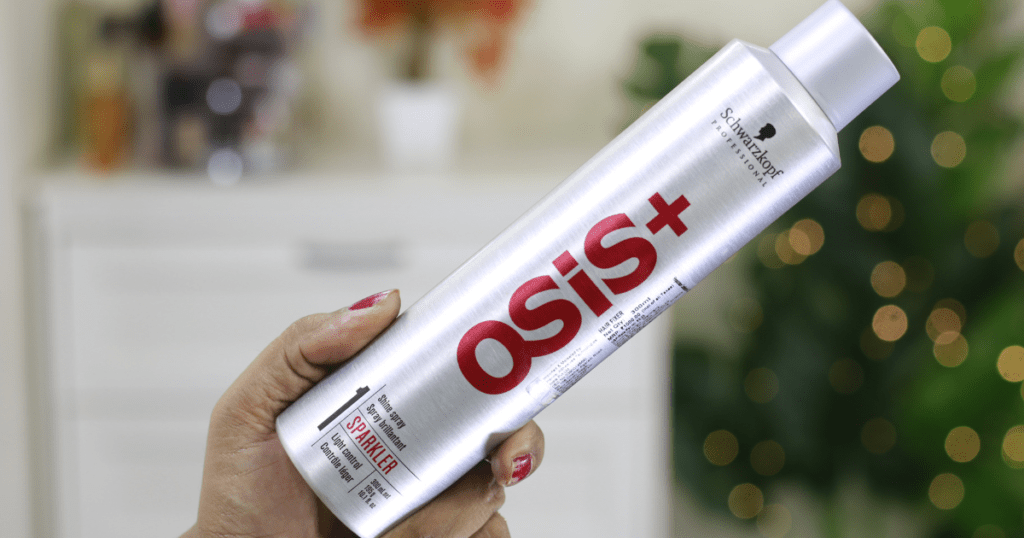 Conclusion
In conclusion, Kim Kardashian's hair care routine focuses on anti-frizz and straightening products to achieve super straight, shiny, and healthy hair. While some of the original products she uses may not be readily available or affordable outside of the US, there are excellent alternatives that provide similar results. By following the steps outlined in this article and using the recommended products, you can achieve Kim Kardashian's iconic hairstyle without breaking the bank. Remember to prioritize hydration, deep conditioning, and proper styling techniques to maintain the health and appearance of your hair.
You can watch this detailed review on my YouTube Channel :
FAQs (Frequently Asked Questions)
1. Are the recommended products suitable for all hair types?
Yes, the products mentioned in this article are suitable for various hair types, including frizzy, rebellious, chemically treated, and colored hair. However, individual results may vary, so it's essential to choose products that suit your specific hair needs.
2. Can I find these products outside of the US?
While some of the original products may be challenging to find outside of the US, the alternatives mentioned in this article are available on Amazon, which ships to many countries worldwide. Check the buying links in the description box for more information.
3. Are these products budget-friendly?
Yes, the products mentioned in this article have been selected from Amazon's ongoing Beauty sale, where you can find them at discounted prices. They are considered affordable alternatives to the products used by Kim Kardashian.
4. Can I use these products if I have never chemically straightened my hair?
Absolutely! These products are not exclusively for chemically straightened hair. They are designed to address frizz, provide hydration, and promote straighter-looking hair. You can use them even if you haven't chemically altered your hair.
5. How often should I follow this hair care routine?
It's recommended to use the suggested products according to their instructions. For example, shampoo and condition your hair as needed, apply the hydrating oil as a serum, and deep condition or do a hair spa treatment once every 10 days. Adjust the frequency based on your hair's needs and desired results.
Now you can follow these steps and use the recommended products to achieve Kim Kardashian's super straight, shiny, and healthy
---
Read more :
Summer-Ready: 7 Fabulous Protective Hairstyles to Keep Your Hair Healthy and Stylish
Kay Beauty Hydrating Foundation Review & Swatches
Swiss Beauty Makeup Fixer Natural Spray Review and Experience
---